Festival Mixes Experimental Art Forms
STARTING this weekend, large melting pots of modern music and art will glow throughout San José as dozens of national and international contemporary experimental artists present the third annual Universal Festival of Sound, Images and New Waves (FUSION) to contemporary art lovers in Costa Rica."We really want to engage people in the cultural environment, in those cultural expressions that aren't traditional," said Olman López, in charge of public relations for the festival. "This is a mixture of all those forms of art that make up what we call the field of modern art."The festival, which is composed of more than 30 different events, most of which are free, seeks not only to expose festival-goers to modern art, but to turn them into active cultural participants with a series of musical workshops and art discussions to be held throughout the festival.Those wishing to learn about music production will have the opportunity to attend free workshops hosted by professional musicians and instructors, including Adina Izarra, electro-acoustic artist and head of the masters program of music at Simón Bolívar University in Caracas, Venezuela.MASTERS of the beat and break will be overjoyed to hear that the festival will also host Fusion Nights, an open audition for local DJs looking to show off their skills."Let's Talk About Art," a series of discussions led by a panel of modern videographers and architects discussing 21st century forms of artistic imagery, will be available for those who prefer the field of visual art.Also headlining the festival will be the Transmúsica concert series, featuring local experimental artists such as trip-rock band Costa Rica Space Program, contemporary eclectic artist Manuel Obregón and national DJ trio LUP.FUSION, which opened yesterday, will run through Nov. 5, offering concerts, workshops and discussions almost every day of the week. Although most events are free of charge and open to the public, some concerts may require a small cover charge (¢1,000/$2).The festival was made possible by support from the Institute for Ibero-American Cooperation, the University of Costa Rica's School of Fine Arts and the Center for Contemporary Music.A complete schedule of festival events can be found in the Calendar pages. For more information, call 224-9475.
You may be interested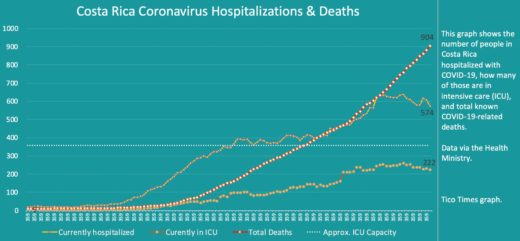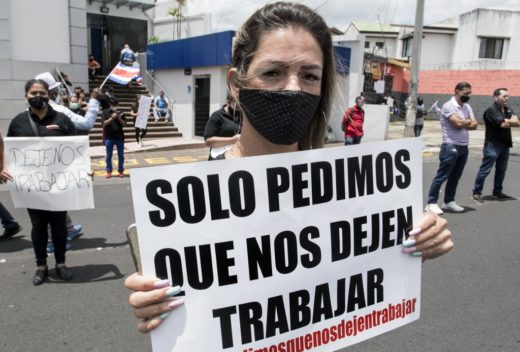 Business
3342 views
Some 34 million jobs lost in Latin America due to pandemic
Carlos MANDUJANO / AFP
-
September 30, 2020
The two aspirers for the presidency of Costa Rica, the evangelical preacher Fabricio Alvarado and the former minister Carlos Alvarado, reach the closing of the electoral campaign for April 1st with a technical draw, according to a poll disclosed this Friday.