Southern Gospel Comes to San José
THE Eugene O'Neill Theater at the Costa Rican-North American Cultural Center, in the eastern suburb of San Pedro, will be the venue for a gospel and reggae concert Oct. 14.Professors and graduate students from Florida State University will be performing traditional and contemporary gospel music, while the six-person Costa Rican musical group Masterkey will present "Gospel According to Roots," a mixture of classic gospeland reggae music, featuring covers of songs by reggae legend Bob Marley."(Gospel music) is characterized by its positive, encouraging and hopeful lyrics," said a statement from Masterkey, "lyrics that are necessary to give encouragement to the black race in the time of slavery and in the era of discrimination in the United States and the world."The concert is scheduled to begin at 7:30 p.m. Tickets, available at the theater box office, cost ¢2,500 ($5.20) for adults and ¢2,000 ($4.15) for students and senior citizens. For info, call the cultural center at 207-7554. Masterkey will also be giving a concert Oct. 13 at 8 p.m., at the Melico Salazar Theater in downtown San José. Tickets for this show are available at the theater's box office (257-6005) and range from ¢1,500-2,500 ($3.10-5.20).
You may be interested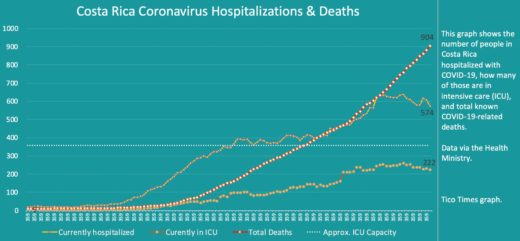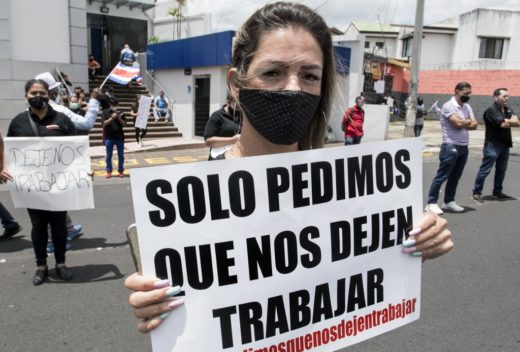 Business
3341 views
Some 34 million jobs lost in Latin America due to pandemic
Carlos MANDUJANO / AFP
-
September 30, 2020
The two aspirers for the presidency of Costa Rica, the evangelical preacher Fabricio Alvarado and the former minister Carlos Alvarado, reach the closing of the electoral campaign for April 1st with a technical draw, according to a poll disclosed this Friday.