Tarpon Action Hot on Caribbean
THE biggest news this week comes to us from the Barra Colorado area, on the northern Caribbean coast, where the Amateur Fishing Club held its annual tarpon tournament.President Eddie Brown reported that, all told, the 36 anglers fishing from 12 boats jumped some 300 tarpon and boated 26.First prize went to Cynthia Moya, wife of Eddie Brown, with six tarpon to the boat for release. Juan Carlos Merck finished a strong second with four tarpon caught, and Ricardo Seevers rounded out the top finishers with two tarpon bested.Elsewhere on the Caribbean coast, Río Colorado Lodge owner Dan Wise reported another epic week. On Sept. 8, 38 tarpon were jumped and nine boated. Two days later, fishermen jumped 31 tarpon and boated nine.Professional tarpon guide Matt Hoover from Florida was staying at the lodge last week for his 40th visit and was rendered speechless when he boated what he confirmed to be the biggest tarpon of his illustrious career. The beast was too big to get out of the water, but by estimating its girth and length, the fish was thought to be well over 200 pounds.AS for the Pacific side, the reported action was a little slower. Roy Zancudo in Golfito, on the southern Pacific coast, called to say that Bill Enwright, from Oregon, fought a 140-pound sailfish to the boat along with eight roosterfish, the biggest of which was a hefty 80 pounds. Sunny Kocsis, fishing out of Playa Flamingo on the northern Pacific coast, said his boats, the Flamingo and the Wetass II, showed good action considering the time of year. Last Friday, fishermen on the Flamingo raised seven sails and boated a 400-pound black marlin, while the Wetass II called in a sailfish and a 275-pound blue marlin. No word out of Playa Carrillo, though Kocsis speculated that the bite was slow, as a couple of boats from the area were seen fishing up in Flamingo.THE Quepos region on the central Pacific coast was also quiet this past week, reporting calm waters but not a lot of action.Tico Times freelancer Luke Mueller contributed to this report.For more info on fishing or assistance in planning a trip to Costa Rica, contact Jerry at jruhlow@costaricaoutdoors.com or visit www.costaricaoutdoors.com.Skippers, operators and anglers are invited to contact Jerry with fishing reports by Sunday of each week. Call or fax 282-6743 within Costa Rica or write to the e-mail address above.
You may be interested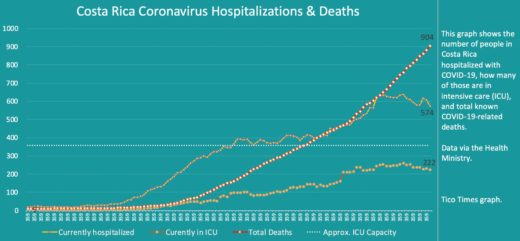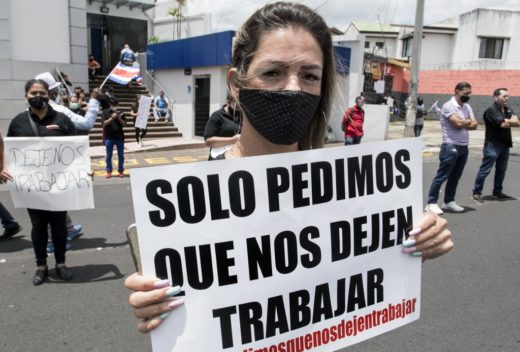 Business
3340 views
Some 34 million jobs lost in Latin America due to pandemic
Carlos MANDUJANO / AFP
-
September 30, 2020
The two aspirers for the presidency of Costa Rica, the evangelical preacher Fabricio Alvarado and the former minister Carlos Alvarado, reach the closing of the electoral campaign for April 1st with a technical draw, according to a poll disclosed this Friday.