New Group to Present La Traviata
THE new Lyrical Voices Associationwill be presenting eight performances ofVerdi's popular opera, La Traviata, at theMelico Salazar Theater, starting Fri., Feb.25. The group was formed to support thearts in Costa Rica, and intends to extend itsactivities to other Latin American countries.Many of the participants are Argentinean,and Constantino Juri, a wellknownstage director at the Teatro Colón inBuenos Aires, will direct the production.The sets by Spanish stage designerAlberto Alonso will be built here, under thesupervision of César Cuello. This longtimeresident of Tiquicia is well known to TicoTimes readers who have followed his paintingexhibits and his work in frescoes andchurch restorations in the Central Valley.Marco Perusso, also of the TeatroColón, will conduct a new group, the CostaRican Lyrical Orchestra, made up ofapproximately 40 artists from several localorchestras including the National Symphony,the Youth Orchestra and the CastellaConservatory Orchestra.The Mozart Chorale, which has given anumber of recitals here in the past fewmonths, will provide the chorus, which hasa major role in the first and third acts of theVerdi work.The tenor lead (Alfredo) will be sungby Carlos Vittori, who was a guest here inthe National Opera Company's Tosca severalseasons back; he will alternate withTico tenor Gonzalo Castellón, familiar toopera-goers here for his portrayal ofRossini and Mozart heroes.Guatemalan baritone Luis Girón, applaudedhere in the title role of Verdi'sMacbeth, returns for another leading part.Girón has had a distinguished career inEurope and Latin America for three decades.La Traviata is based on AlexandreDumas'novel, "The Lady of the Camellias,"which in turn is based on the author's affairwith Alphonsine Duplessis, who died in1847 at the age of 23 (she is called Violettain the opera). The opera premiered in Venicein 1853, when it was considered very daring,and has always been a favorite of the public.The title role has been tackled by manyfamous sopranos and presents considerablevocal and dramatic challenges. Three sopranosof different vocal types will take on thepart, which should provide opera buffs witha chance to make interesting comparisons.Costa Rican soprano Mercedes Sánchezis a lyric soprano who has appeared at theNational Theater in several roles, includingMusetta in La Bohème. She is also the artisticdirector of the company.Holly Gash teaches voice in Fayettesville,Arkansas, and has sung a heavierrepertory in the United States and Guatemala.She sang the title role of Verdi'sLuisa Miller last month to much acclaim;this is noteworthy because the singer ofLuisa must contend with vocal difficultiesvery similar to those present in La Traviata.The third Violetta will be Soledad de laRosa, who has appeared in many theatersin her native Argentina, having performed,in addition to this Verdi heroine, some ofthe most demanding coloratura roles,including the Queen of the Night inMozart's The Magic Flute and the title partof Delibes' Lakme.Tickets are priced from ¢5,000-19,000($11-41), and are available at the MelicoSalazar Theater box office on Ave. 2.Evening performances are at 7 p.m., Sundaymatinees are at 5 p.m. Performance dates areFeb. 25, 26, 27 and March 1, 3, 5, 6 and 8.
You may be interested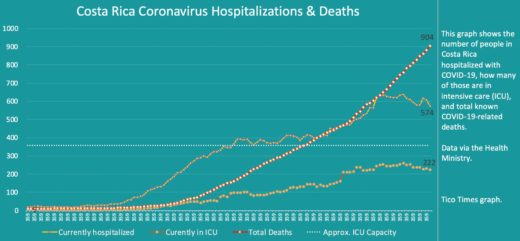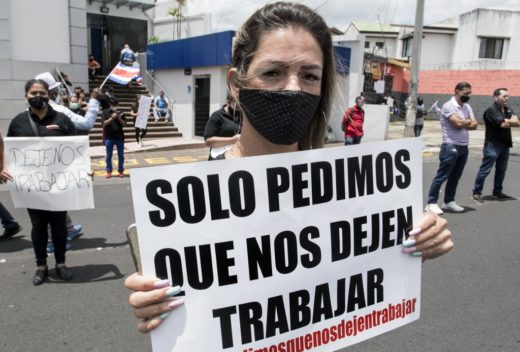 Business
3342 views
Some 34 million jobs lost in Latin America due to pandemic
Carlos MANDUJANO / AFP
-
September 30, 2020
The two aspirers for the presidency of Costa Rica, the evangelical preacher Fabricio Alvarado and the former minister Carlos Alvarado, reach the closing of the electoral campaign for April 1st with a technical draw, according to a poll disclosed this Friday.