President Solís, church leaders discuss Cuban migrant crisis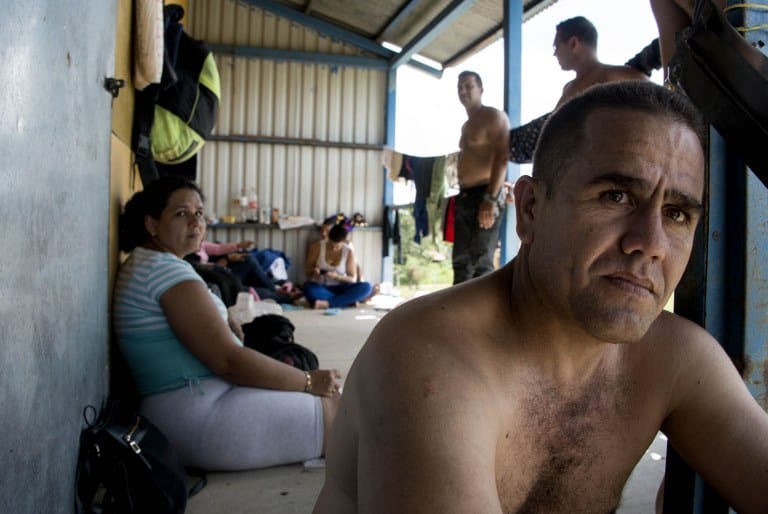 President Luis Guillermo Solís met with Costa Rican bishops Wednesday as another day passed with no resolution on the Cuban migrant crisis at the Nicaraguan border. Foreign Minister Manuel González told reporters Wednesday evening that assistance from the Catholic Church — one of several organizations providing relief and shelter to the migrants — would likely be required for several more days at least.
The Cuban migrants have become a diplomatic hot potato as countries blame one another for the crisis.
González said he and the president asked to address the issue at a meeting of church leaders from across Central America that was already planned for early next week in San José.
The National Emergency Commission said Wednesday that it opened a sixth shelter for Cuban migrants stuck at the Costa Rica-Nicaragua border trying to reach the United States in order to ask for asylum. Temporary shelters for some 980 people have been set up in school gymnasiums, churches and fire stations.
The Cuban government issued a statement Tuesday evening decrying the U.S.'s "wet-foot, dry-foot" policy, which it said motivates these migrants. Authorities on the island said that U.S. immigration policy "holds back the normalization of migration relations between Cuba and the United States and creates problems for other countries."
The U.S. Embassy in San José previously told The Tico Times that there is no plan to change its immigration policy toward Cubans, which is laid out in the 1966 Cuban Adjustment Act, and that the U.S. supports the "safe, legal, and orderly migration" of Cubans.
Cuba called for a "quick and suitable" solution to the crisis that has left approximately 2,000 migrants in limbo in Costa Rica with no legal option to continue north. Costa Rica has called for a "humanitarian corridor" to allow the migrants to reach their goal.
Foreign Minister González said Nicaragua's refusal to let the Cubans pass was based on already chilly relations between the two Central American neighbors.
"Nicaragua is taking advantage of the pain of these people and making it part of the bilateral relationship with Costa Rica because of the decisions by the Hague," González told reporters, referring to the International Court of Justice, where both countries have pending cases.
Nicaragua, meanwhile, continues to blame Costa Rica for the unauthorized attempted crossing of roughly 800 Cuban migrants on Sunday. Claiming that the country was defending its borders, the Nicaragua government sent the military to confront the migrants, firing rubber bullets and tear gas into the crowd.
Cubans require visas to enter both Costa Rica and Nicaragua. Until last Friday Nicaragua had been receiving Cuban migrants deported from Costa Rica.
A regional meeting proposed by Costa Rica between Ecuador, Colombia, Central America and Mexico to address a proposed humanitarian corridor or another solution has yet to take shape. Vice ministers from the member states of the Central American Integration System are set to meet Thursday in El Salvador to discuss the subject.
Minister González said he did not expect the meeting to resolve the migrant crisis that started on Costa Rica's border with Panama at Paso Canoas on Nov. 11 and continues now in Peñas Blancas, at the northern end of Costa Rica.
AFP contributed to this report
Facebook Comments
You may be interested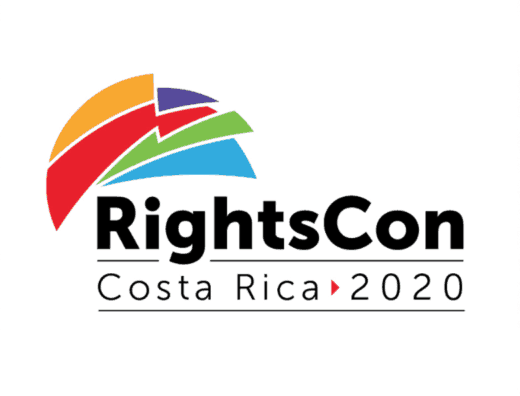 Costa Rica
9 views
Costa Rica will host RightsCon 2020
Alejandro Zúñiga
-
June 17, 2019
Costa Rica will host the 2020 convention of RightsCon, which calls itself "the world's leading event on human rights in…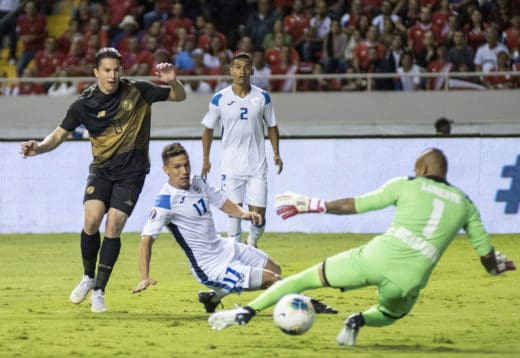 Pic of the Day
23 views
Pic of the Day: Finally, a goal!
Alejandro Zúñiga
-
June 17, 2019
Costa Rica found some much-needed offensive firepower Sunday night in a 4-0 victory over Nicaragua. La Sele scored early and…