The coronavirus pandemic has impacted daily life in Costa Rica, which has declared a State of Emergency and enacted sweeping measures to slow its spread.
Here's what you should know as the day begins:
Authorities turn away group of tourists
Police turned away a private tour bus loaded with approximately 60 foreign visitors who were attempting to visit the Basílica Nuestra Señora de los Ángeles in Cartago, the Public Security Ministry said.
The tourists — and their private tour company — were not complying with sanitary measures established by the Health Ministry. (Additionally, the famous church is closed, as are all religious centers throughout Costa Rica.)
"The bus driver and some of the foreigners were immediately approached, and they were asked to leave," the Public Security Ministry said.
The Public Security Ministry did not provide the nationalities of the tourists, but the agency said the majority of the visitors were elderly adults.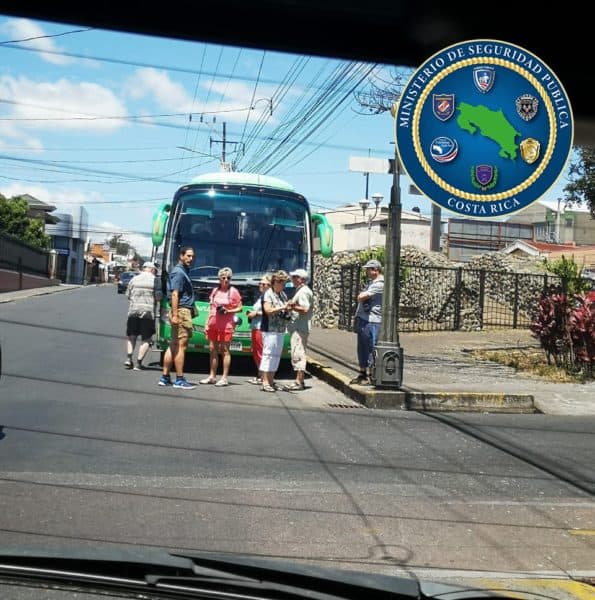 Churches are among the establishments closed throughout Costa Rica in an effort to slow the spread of COVID-19. Other establishments must operate at 50% capacity, and the Health Ministry has asked elderly adults to remain home whenever possible.
Costa Rica asks WHO to organize COVID-19 response
Costa Rica sent a letter to the World Health Organization (WHO) asking that the agency create "a repository of existing knowledge related to diagnostic tests, devices, drugs or vaccines" related to the novel coronavirus.
Under Costa Rica's proposal, member countries would have access to the intellectual property for technologies to detect, prevent, control and treat the COVID-19 pandemic.
Read the letter from President Carlos Alvarado and Health Minister Daniel Salas below:
Con el afán de contribuir a las acciones globales en la lucha contra el #COVID19, Costa Rica solicita respetuosamente a @WHO iniciar un esfuerzo mundial para abrir el acceso a las tecnologías que permiten detectar, prevenir y controlar tratamientos para el #COVID19. pic.twitter.com/HCjPt2J1i2

— Carlos Alvarado Quesada (@CarlosAlvQ) March 24, 2020
Click here to read the full communication from Casa Presidencial.
Tourism Board asks hotels to provide space for patients
The Costa Rican Tourism Board (ICT) and the Costa Rican Social Security System (CCSS, or Caja) are seeking hotels that are willing to provide their facilities to house COVID-19 patients.
The hotels would be compensated "through a contract that establishes a rental rate per room isolation area per established period plus a consumption fee," according to ICT.
The facilities would be used to serve stable patients who have been forced into a quarantine due to COVID-2019.
Costa Rica currently has 14 people hospitalized with confirmed or suspected COVID-19 cases, and Health Minister Daniel Salas has said he expects that number to increase over the coming weeks.
Interested hoteliers can click here to learn more.
If you're interested in supporting Costa Rican businesses and communities during this crisis, click here for ideas.