As I stare at this blank screen trying to find the words to capture my thoughts and emotions after such a moving and multifaceted experience, I know I'll never do El Camino de Costa Rica justice. Words are inadequate to portray its richness, its challenge and its rewards. But I'll try.
Final thoughts on El Camino de Costa Rica
First, a comparison. I have been truly blessed to have hiked the Camino de Santiago and the Incan trail to Machu Picchu. They were both incredible experiences and will never be forgotten, but relative to El Camino, they were a shared experience. Thousands and thousands of hikers complete those "best of the best" hikes every year. Many eyes and feet cover the same ground.
El Camino de Costa Rica, however, provided something different: a chance to complete a hike, find oneself and explore a truly amazing country in a way that very, very few have ever done. More people have stood on top of Mount Everest. How many hiking experiences are exclusive and remote anymore? How many times can you say you were truly away from the maddening crowd? That made El Camino not only special, but it made it feel like it was all mine.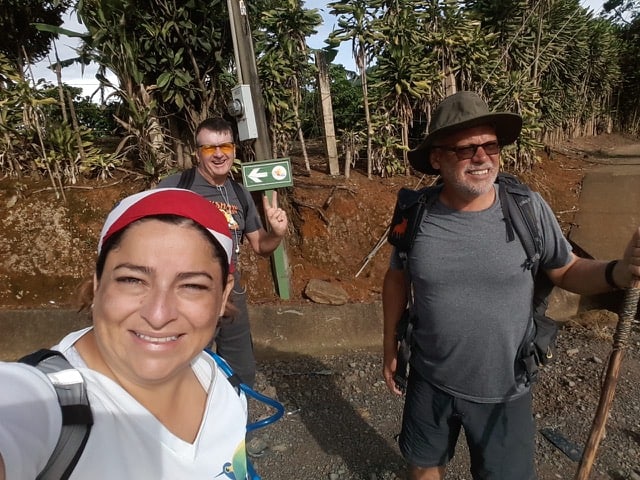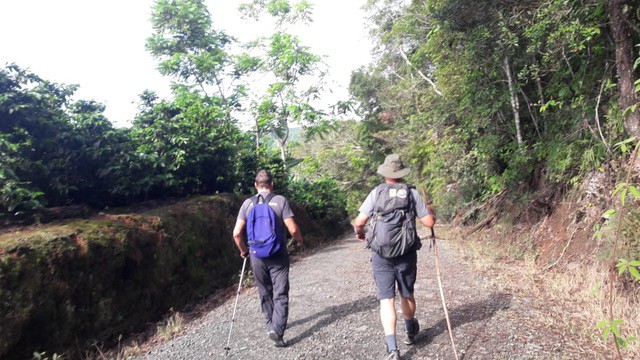 Our group size varied throughout El Camino as hikers did the sections that their schedules allowed. In the end there were only three of us: Jorleny Aguilar (our amazing guide), Ralph Perez (one tough American from California) and myself. We never had cross words for each other or bad days. We were all in love with El Camino and in awe every single day.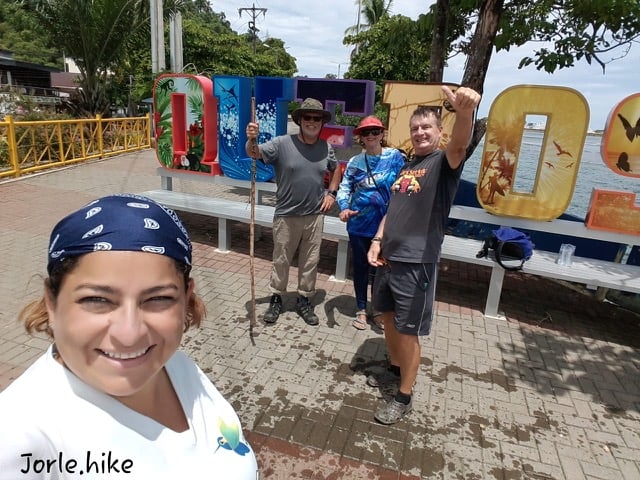 Joining us to hike the last day was Conchita Espino, La Madre de El Camino, whose support and encouragement throughout El Camino was above and beyond.
El Camino has to be experienced firsthand to be believed. These two weeks shall live with me forever.
One of my favorite sayings is by Mark Twain:
TRAVEL IS FATAL TO PREJUDICE, BIGOTRY, AND NARROW-MINDEDNESS.  BROAD, WHOLESOME, CHARITABLE VIEWS OF MEN AND THINGS CANNOT REACQUIRED BY VEGETATING IN ONE LITTLE CORNER OF THE EARTH ALL ONE'S LIFETIME.
Thanks Mr. Twain. My El Camino adventure was another attempt by me to take those words to heart.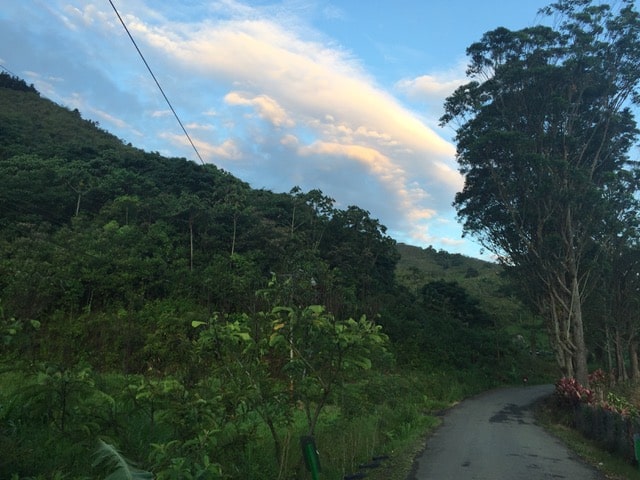 Earlier this year, we told you about Camino de Costa Rica, a 280-km hike from Costa Rica's Atlantic to its Pacific coast.
Garry Wallace recently completed the Camino de Costa Rica, and he wrote a series of stories recounting the experience.
Garry Wallace is a managing partner at Serenity Boutique Hotel in Quepos, Puntarenas. Learn more at www.serenityhotelcostarica.com.