The Friday-morning commute took an unexpected turn in Pavas, San José when a Cessna 150 single-engine airplane crashed on a road outside a supermarket.
According to reports shared by the Public Security Ministry (MSP), the plane had taken off from Tobías Bolaños International Airport in Pavas. Its filed destination was David, Panama.
The two occupants, both 23-year-olds of Argentinian nationality, were transported to a medical center. Their condition was not made immediately available by authorities, though both escaped the crash site under their own power.
Shortly after takeoff, the plane lost power. It hit a tree as the pilots attempted to make an emergency landing in Pavas.
The Argentinians had purchased the plane in the United States and were flying it to their home country, according to Guillermo Hoppe, the head of Costa Rica's Civil Aviation Authority (DGAC).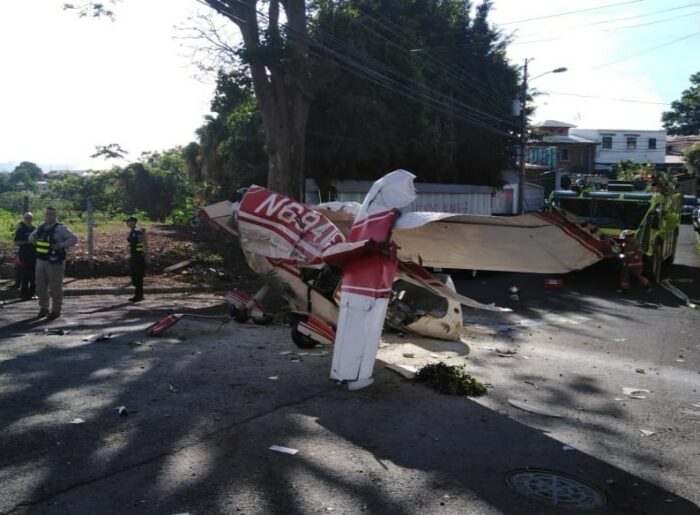 Costa Rica's Air Surveillance Service (SVA) was at the scene of the crash and was part of the initial emergency response that included firefighters and National Police.
The plane, registered as N6941-G, is a 1970 Cessna 150L, according to FlightAware. The popular fixed-wing, single-engine aircraft has two seats.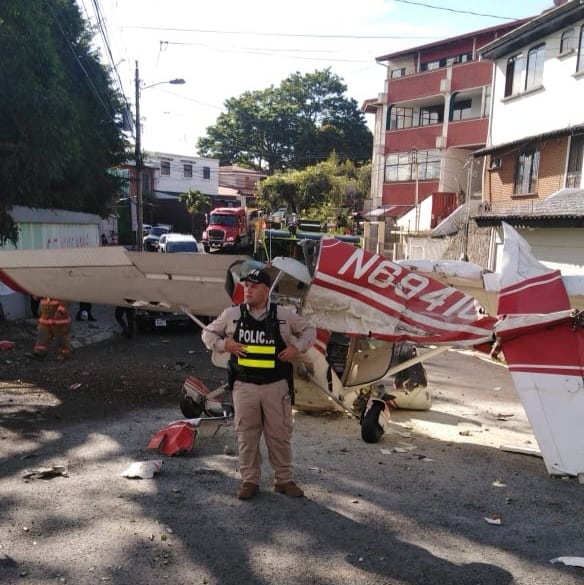 Friday's events followed a similar incident that occurred in March, when a Piper PA-34-200T Seneca II crashed after takeoff from Tobías Bolaños International Airport. Both occupants survived, and the copilot was rescued from the wreckage by his own father.
Tobías Bolaños International Airport saw 60,902 operations (takeoffs and landings) in 2017, second only to Juan Santamaría International Aiport, according to DGAC.
This story was updated May 11 at 12:05 p.m. with additional information from AFP.