This past week a youth group from Peace Corps Volunteer (PCV) Zane's site participated in the closing ceremony of the Junior Achievement Costa Rica La Compañía business plan competition. La Compañía is a six -onth program for high school students during which they have to work as a team to design and implement a small business.
Every week they have to meet with their teacher, PCV Zane in this case, to receive classes on best business practices and personal finance. At the end of the competition, each team brings their product or service to be judged in San José. Winning teams or outstanding leaders can receive different prizes.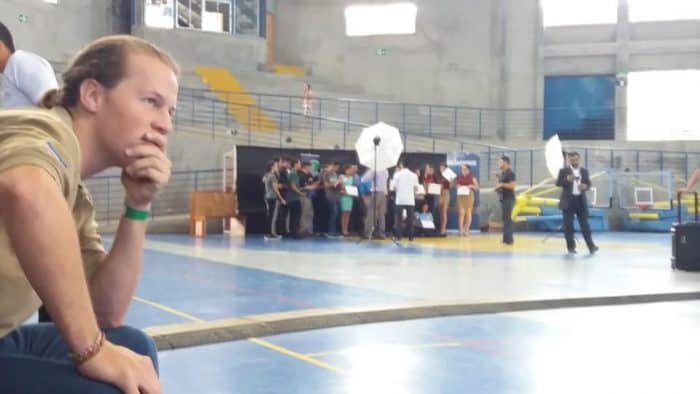 At the ceremony, Zane's group proudly received several accolades. The group was invited to a health and wellness camp sponsored by Beyer. The general manager of the group was awarded a 50 percent scholarship to ULACIT, a private Costa Rican university, for being an outstanding manager and leader in the competition.
---
The Peace Corps photo series in The Tico Times Costa Rica Changemakers section is sponsored by the Costa Rica USA Foundation for Cooperation (CRUSA), a proud financial supporter of Peace Corps Volunteer projects nationwide. Learn more here. To donate to support the Peace Corps Costa Rica, visit the official donation page. Volunteers' last names and community names are withheld from these publications, per Peace Corps policy.
Connect with the Peace Corps Costa Rica on Facebook, Instagram or Twitter.