I have never been inside a NFL locker room, but I can image what it sounds like. I sat in the restaurant area of Crocodile Bay Resort and listened to huge men who once wore uniforms from NFL teams in Miami, Tampa, Oakland, Denver, Chicago, Philadelphia, and Cincinnati. They were there to fish and raise money for cystic fibrosis in the Redbone/Boomer Esiason tournament and were throwing some humorous jabs back and forth at each other.
In the corner sat a superstar in his own right, but in baseball, not football. He was talking intently to a 10-year-old kid, not about sports played with a ball, but about fishing.
Considering his age, this kid was a walking Wikipedia when it comes to fish. He knew species, their habits, what they ate, and what waters they were found. Just name a fish and he could tell you all about it. The reason he cornered this man he was talking to for was that he saw him carrying a fly rod down the pier. He wanted to know how you to catch big fish on a fly rod, and was not too shy to ask.
Mark Cooper, a giant of a man and former lineman for the Denver Broncos, hollered across the room towards the man talking fishing with the kid.
"Now Boggs over there," he laughed, "played a sport that you play in your pajamas," referring to the uniforms of big league baseball players. Wade Boggs just grinned and continued talking fishing. The joke was all in fun, as Boggs and Cooper were fishing partners in the tournament.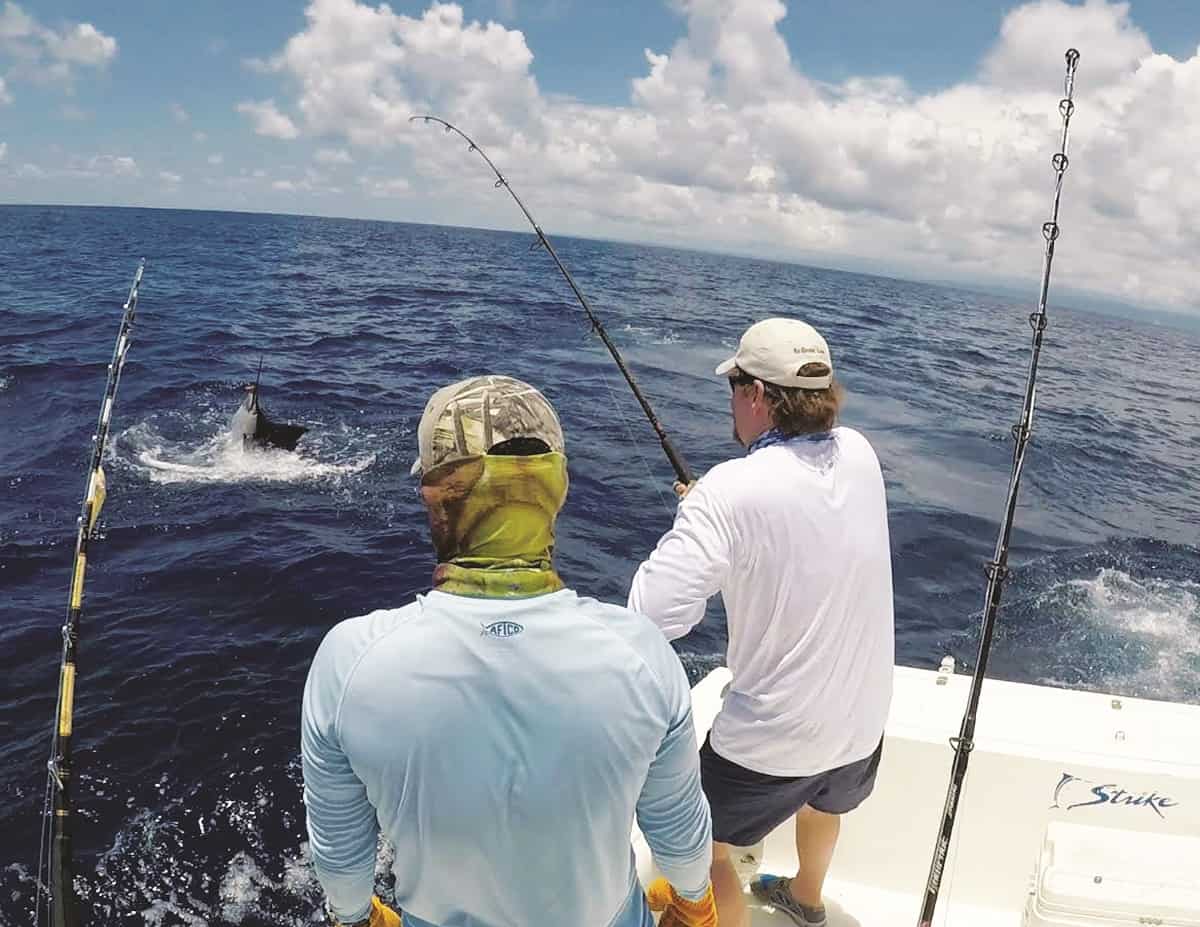 Boggs, whose Major League baseball career lasted 18 seasons, was inducted into the Major League Baseball Hall of Fame in a first-round ballot in 2005. His career started with the Boston Red Sox in 1982; he finished the season with a .349 batting average. He followed that with a string of seasons batting over .350, and he is the only player to have seven consecutive 200 hit seasons.
He had two World Series appearances, winning with the Yankees in 1996; played in 12 consecutive All-Star games; and won two Golden Glove awards and five batting championships. He hit a towering home run to collect his 3000th hit playing for his hometown Tampa Devil Rays, where his finished his career in 1999. On May 26, 2016 the Boston Red Sox officially retired his number, #26, and hung his jersey in Fenway Park beside the great Ted Williams'.
Boggs was considered not only one of the most talented players in history, but also one of the most superstitious. He never faltered in his game day regime. He would wake up at the same time on every game day, start the day with a meal of chicken in some form, or another and always left his house at the same time. He always took batting practice at 5:17, always took 150 ground balls, and always did his wind sprints at 7:17.
While he is not Jewish, he always used his bat to write the Hebrew word "chai" (life) in the batter's box before stepping up the plate. A definition for "chai" I found that suits Boggs is, "Here I am" or "Here am I." It's about being here, and close by, and present, but also about readiness, awareness, awakeness. So perhaps it's more of a "Here I am! Look, it's me! I'm present, listening, and ready to roll."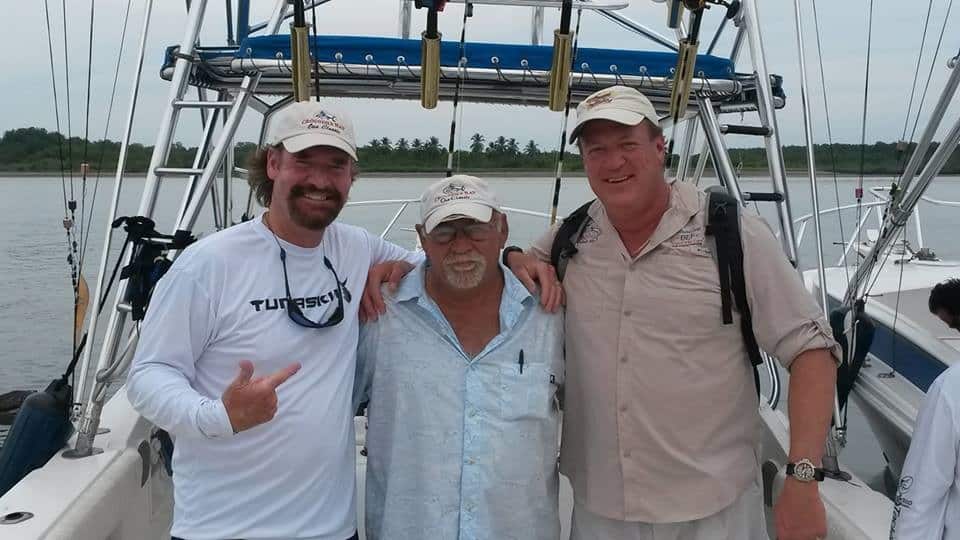 Boggs is generous with his time for causes he feels are worthwhile, especially when they involve youth. He and his wife, Debbie, started The Wade Boggs Foundation for Youth Athletics, a National Heritage Foundation. It raises money to help children in the Tampa area participate in sports. In 2013, Wade became a partner/investor in Field of Dreams/All-Star Ball Park Heaven, a youth baseball and softball complex adjacent to the iconic cornfield in Iowa where the Field of Dreams movie was filmed.
What most people don't know about Wade Boggs is that he is an all-star fisherman. He only lacks swordfish and spearfish to have every type of billfish that swims under his belt. An avid fly-fishermen, he donates his time and travels all over the world to fish in charity events to raise money to fight cystic fibrosis. He is a frequent visitor to Costa Rica.
In 2016, he received the International Game Fish Association's Chester H Wolfe Sportsman of the Year award for his participation with youth and marine conservation. He has a special affection for Costa Rica and serves on the Board of Directors of FECOP, the sport fishing advocacy and conservation federation, representing seven sportfishing associations and two fishing clubs in Costa Rica.
Along with his wife Debbie, Wade hosts "Finchasers," which airs Saturday morning on the Destination Channel. They travel to different areas chasing IGFA world records with success. On one program Debbie broke 4 existing largemouth bass records.
One of the most accessible celebrity athletes, Boggs is in great demand for speaking engagements across the country. As the little 10-year-old in Costa Rica – who had no idea what a star he was talking to – learned, Boggs loves to talk about fishing. It doesn't matter who you are. If it's fishing, you'll have a great conversation.
Oh, is Boggs superstitious about his fishing? You betcha! He always wears a necklace of the species he is chasing, wears his lucky hat, and tosses 26 cents in the water over his right shoulder. Then he is ready to catch fish.
Todd Staley is a Tico Times columnist and director of communications for FECOP, a sport fishing advocacy federation recently chosen to represent Costa Rica in the Panamerican Sportfishing Delegation, formed by groups from the United States and all Latin America countries. One of the group's goals is to get sportfishing recognized as a competitive sport and to organize teams from various nations to compete in the Pan-American games. The group also seeks a common front on conservation issues. Costa Rica will host the Federation Assembly in November 2018 followed by a roosterfish tournament with competitors from the different nations. Learn more atfishcostarica.org.
https://ticotimes.net/2018/01/08/sport-fishing-costa-rica-where-to-go-what-youll-find