Berny Abarca is a puppeteer, theater actor and producer. A part of the MTM Puppet Theater since 2010, he is now the producer of a production that is making Costa Rican theater history: "Como si fuera jugando"  ("Like playing" ) is about to kick off a tour of China, offering 40 shows in three different cities starting August 5.
Abarca was always a faithful puppet theater spectator, and at the age of 12 became part  of the Cucaramacara Puppet Theater Group.He has participated in approximately 20 shows with MTM and Cucaramacara, and went on to produce Costa Rica's National Arts Festival and International Arts Festival until 2014. He continues producting shows and cultural events.
The Tico Times talked to Abarca about the new play, its message, and what it means to Costa Rican theater. Excerpts follow.
What is the "Como si fuera jugando" about?
The show is what we call a reposition: an updated version of a show that the company premiered in 1985 [by Quique Acuña]. At that time, the MTM wanted to create a play to talk about peace. Those were difficult times. It was the Cold War, ideological polarization, and so on. We realized that the play is as relevant now as it was back then. There are still many fights in the world, and war is a permanent threat. So, we wanted to do the play again and make some updates.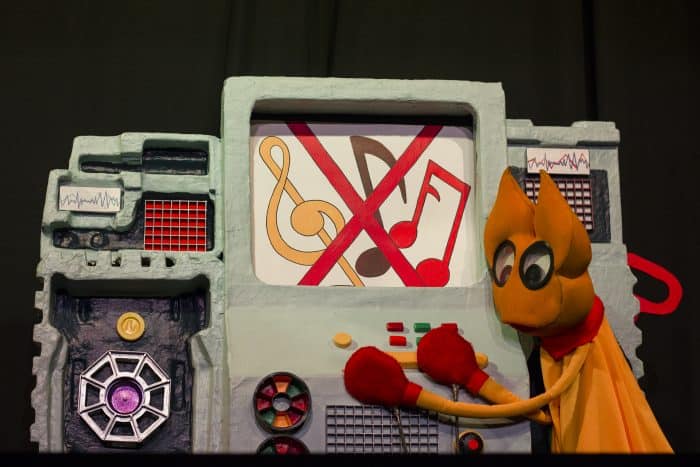 What is the format of the play?
It's a show that uses different theatrical techniques: for example, black theater, which gives the feeling that objects are floating; glove puppet; and marionettes. The play is not spoken. We wanted it to be understood in any country. We didn't want the langage to become an barrier. All the weight of the play falls on the music, from the likes of Herbie Hancock and Manuel Obregón. Music is a universal language, which is part of the message we want to transmit. The play talks about technology, and how humans can use their creativity to make things for their own benefit but also to generate damage, like creating bombs, for example.
Tell me about this tour in China.
China is market that is starting to open to Western groups, which it doesn't means it's easy [to perform there]. On the contrary, it's extremely difficult because of the negotiations, the language – they are quite selective about what they accept there, because internally they have a great creative capacity. Last year there was an international call from UNIMA, International Puppetry Association, [for groups to perform in China]. We participated, passed the artistic selection process, and then were approved by the Chinese government. During the years I've been working on this I've never heard of a group that had sold 40 shows in China, or any other country.
This is cultural diplomacy. We see ourselves as cultural ambassadors, because when we get there we will be speaking about peace, which is basically Costa Rica's international policy. We are very pleased that the work has a quality that is appreciated. Actually, it's more appreciated abroad than in Costa Rica. The play wasn't selected here for the International Arts Festival (FIA).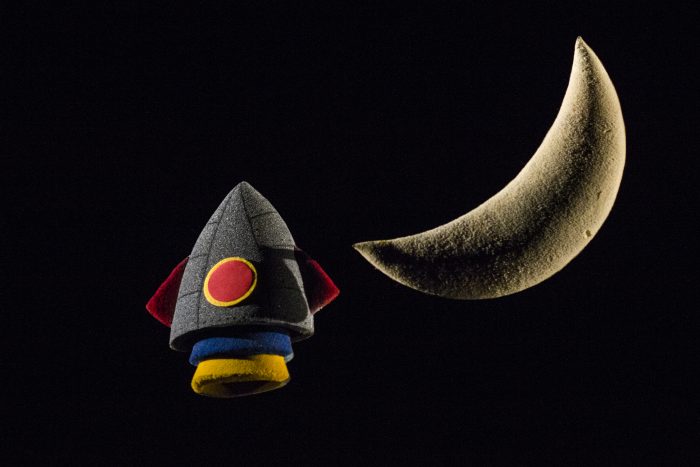 What it is the impact of this achievement has on Costa Rican theater?
Puppetry is often seen as a thing for children, as it's not the true theater. This positions puppet theater as a benchmark of what is done in the Costa Rican theater. It's undeniable. It opens our eyes to explore new markets, to take away the fear of thinking that all the shows we do have to be presented just here, or at most there at El Salvador, or Nicaragua. We have the power to impact highly competitive markets. We have already done it: MTM has presented shows successfully in Canada, Brazil, Chile, Spain. Costa Rica has quality, and can make quality products.
The other thing we want to show is that Costa Rica can export art – we don't see art as part of the goods and services that we can export ,but we must begin to see the possibilities of trade, and how we can link our artistic work to other areas of the economy to obtain a symbiotic relationship between art and other commercial or diplomatic interests.
Who is in the cast of the tour?
There are four of us. Anselmo Navarro is our director and technical coordinatior; he and Alvaro Mata, a performer and designer, are both part of the first generations of the MTM. Sofía Navarro, part of the newest generation, is Anselmo's daughter; she used to watch all the shows whenshe was little, and now she is performing them. The last person who joined the group, also a part of the new generation, is July Betances, who is Dominican. The group has always had many members of different countries, since Costa Rica is a bridge between countries. It has always been enriched by the contribution of a lot of people coming from other countries.
Our "Weekend Arts Spotlight" presents Sunday interviews with artists who are from, working in, or inspired by Costa Rica, ranging from writers and actors to dancers and musicians. Do you know of an artist we should consider, whether a long-time favorite or an up-and-comer? Email us at kstanley@ticotimes.net.