CARACAS, Venezuela – The scene was tense for Venezuela elections Sunday, which could see the opposition seize legislative power from the socialist government and risk sparking violence in the oil-rich, cash-poor nation.
Queues of hundreds formed at polling stations before dawn as voters fed up with soaring prices and food shortages came out to back the opposition, while others vowed to push on with the "revolution" of the left, in control since 1999.
As the country suffers from soaring inflation and poverty, a broad coalition of opposition parties is vying to gain control of the National Assembly for the first time in 16 years.
They want to force a change of course by anti-U.S. leader Nicolás Maduro, criticized by international authorities for jailing his opponents and barring foreign observers from monitoring the vote.
See: Quick Venezuela facts on Election Day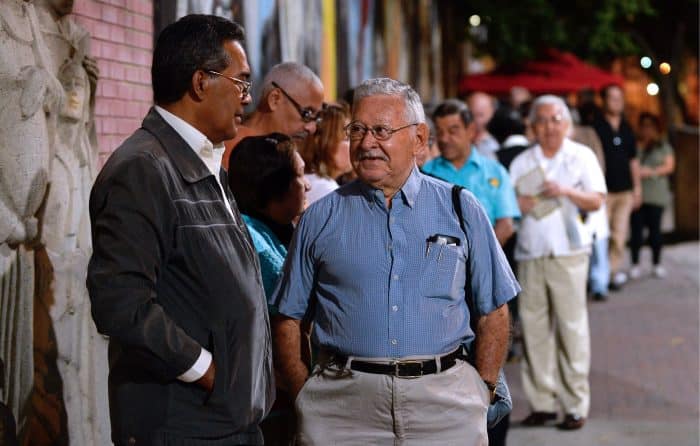 Queuing to vote at a school in central Caracas, 24-year-old fast-food worker Filros Guzmán said he used to vote for the government but was now too fed up with finding no toilet paper and little food in the shops.
"I liked the socialist ideology of an equal society. But now I have changed my mind because of everyday problems," he told AFP. "You can't vote for the government when you're having difficulty surviving."
Others want the ruling PSUV party to keep control of congress so it will continue approving the social spending programs of Maduro and his late predecessor Hugo Chávez, father of the "Bolivarian Revolution."
"The revolution gave the people the power to access goods and services," said María Rosa Jiménez, 34, a Maduro supporter, ahead of the vote. "The laws of people power allow them to have social programs for the poorest, and sovereignty over the oil and other natural resources."
Recommended: Cúcuta: Colombia's city of contraband and a broken Bolivarian dream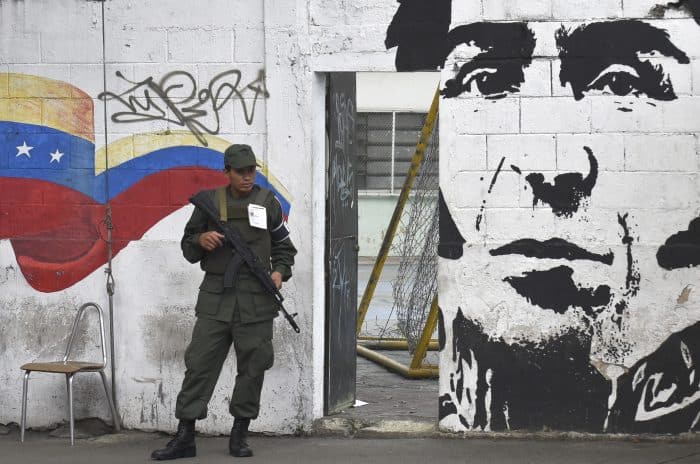 'Yankee imperialism'
Since the mustachioed former bus driver Maduro was elected after Chávez's death in 2013, the oil prices on which the government relies for most of its hard currency have plunged. Soaring inflation has slashed families' spending power.
Surveys by Venezuelan pollsters Datanálisis and Venebarometro have indicated the diverse opposition coalition MUD is likely to win a majority of the vote. But it was unclear how those votes might translate into seats under the system of electoral constituencies, considered to favor the government side.
Maduro's critics accuse him of rigging the voting districts. He has dismissed them as stooges of "Yankee imperialism."
"We will conquer!" he bellowed at a rally this week.
Polls were due to close at 2230 GMT with first results expected from 0230 GMT Monday at the soonest.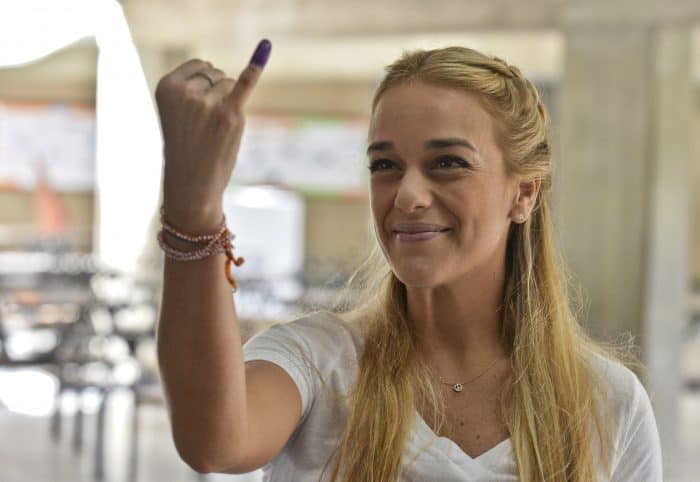 Fears of violence
An opposition win could herald a broader shift in Latin America after Argentina's leftist government lost a presidential election last month.
But analysts said Venezuela's vote would be less decisive, and potentially volatile, since opposition parties have little in common beyond their disdain for Maduro.
His term as president runs until 2019, unless the opposition wins enough seats to force him out by constitutional means.
With a smaller opposition majority, Maduro could manipulate the result or rule by presidential decree, said analyst Luis Vicente León, head of Datanálisis.
"The assembly could seek to impeach the president, but he could try to dissolve the congress," said León. "It would be a very unstable situation."
Foreign officials visiting Caracas said Maduro had agreed to let his main jailed rival, U.S.-trained economist Leopoldo López, vote on Sunday — a delicate gesture in tense times.
Analysts say Venezuela risks political deadlock and leaders have warned of a repeat of anti-government riots that left 43 people dead last year.
"The big problems are the lack of security and the high cost of living," said William Carrasco, 55, queuing to vote.  "Things could get violent."