The two selections that topped the regional standings for World Cup qualification in 2014 are looking to repeat their performances on the road to Russia in 2018. First, though, the CONCACAF giants of Costa Rica and the United States will get a worthy test against each other.
Both sides are entering Tuesday's friendly looking to get rid of the taste of some bitter results in their last outings. Costa Rica's 1-0 loss at home to South Africa is one of the more disappointing results in recent memory for "La Sele," while Jurgen Klinsmann's U.S. team is coming off an emotionally draining 3-2 loss to bitter rival Mexico in Saturday's CONCACAF Cup.
Klinsmann's future as the Stars and Stripes' head coach is very much up in the air as the U.S. continues on a downward slide. The team still struggles to control pace with a weak midfield and no world-class scorer to put stress on the opposition's defense.
The U.S. employs a 4-4-2 lineup with a competent back four of experienced players like Geoff Cameron and DaMarcus Beasley. Even in the loss to Mexico, the defense played relatively well against a Mexican lineup that features the region's most dynamic set of attackers. Klinsmann's backline will again look to clog the lanes for Costa Rican strikers like Joel Campbell and Marco Ureña.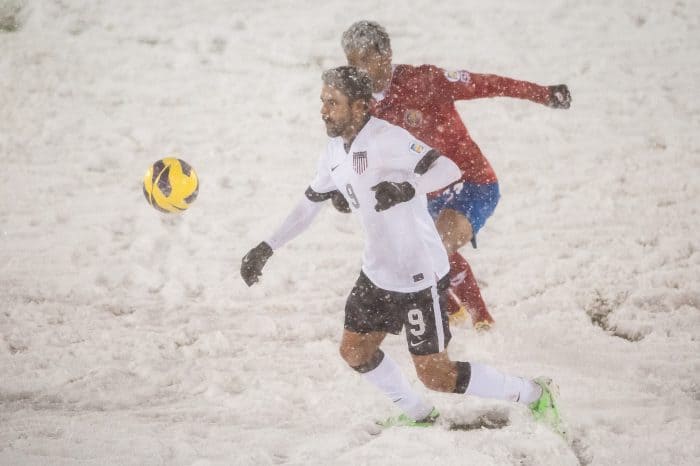 The CONCACAF rivals last played two years ago, when Costa Rica avenged a pair of earlier defeats in 2013 with a 3-1 win in September at the National Stadium in San José. That win propelled the Ticos to ultimately finish right behind the U.S. atop the region's World Cup qualifying rankings, preluding their historic run to the quarterfinals in Brazil.
But this Costa Rican team, which is still getting used to a more defensive-minded scheme under new coach Óscar Ramírez, is far from playing like one of the world's elite selections. Despite the luxury of having arguably the world's best goalkeeper in net with Keylor Navas, the five-defender lineup that La Sele utilizes has failed to totally defuse opponents' scoring chances.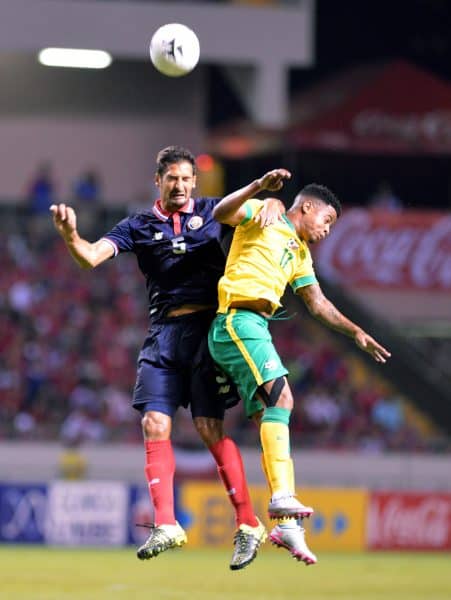 South Africa took advantage of one of those opportunities when Andile Jali split Costa Rican defenders Oscar Duarte and Bryan Oviedo –Oviedo was playing his first game for La Sele in two years — for the game-deciding goal. On the other end, the Ticos lack consistent explosion without captain Bryan Ruíz orchestrating the attack.
The young Campbell remains a talented but erratic forward and Ramírez has openly questioned the 23-year-old's mentality. But on Thursday, one of the most disappointing games was turned in by midfielder Celso Borges, who was nearly invisible all night against South Africa. For Costa Rica to beat the U.S. in New Jersey, Borges and fellow midfielder Johan Venegas will have to control possession and take advantage of inevitable holes in that part of the U.S.'s defense.
The Costa Rican Football Federation (FEDEFUTBOL) announced this weekend that starting midfielder Yeltsin Tejeda, will not make the trip to the U.S. because of an injury. He will be replaced by Luis Miguel Valle, the 26-year-old midfielder from Ramírez's former team Alajuelense.
The friendly kicks off at 4:30 p.m. Costa Rica time from the Red Bull Arena in New Jersey.