MEXICO CITY — For months, Mexicans have been clamoring for more details about Finance Minister Luis Videgaray's purchase of a luxury house perched at the edge of a lush golf course a couple of hours outside of Mexico City.
Now, documents have been released suggesting that Videgaray completed his purchase of the vacation home after taking office in an unusual deal with a builder who has ties to the government. Videgaray, a former investment banker, paid for the home with three works of art and a personal check dated Jan. 31, 2014. But the $500,000 check wasn't cashed until almost a year later — just days before a news report was published questioning the minister's dealings with the government contractor.
The revelations — included in thousands of documents released last week as part of a federal investigation into home purchases by the finance minister, the president and his wife that cleared them of wrongdoing — add to the political soap opera that has dominated the headlines for months and helped undermine public approval of President Enrique Peña Nieto.
"This doesn't pass the smell test," said Arturo Pueblita, a constitutional-law expert at the Ibero-American University in Mexico City. "This is completely irregular and generates a great amount of suspicion."
In an email Thursday night, Videgaray said he and the home seller agreed that the seller wouldn't cash his check until he was officially released from a mortgage obligation. He said he's always acted within the law. The president and first lady have also denied they acted improperly and declined to be interviewed for this article.
The probe was led by the federal comptroller, who reports directly to Peña Nieto, and large portions of his findings — occasionally almost full pages — were blacked out, doing little to quell concerns that his administration favors preferred business partners in a nation with a deeply embedded history of corruption and impunity, some opposition lawmakers and political analysts say.
See also: Mexico journalist who revealed First Lady's mansion fired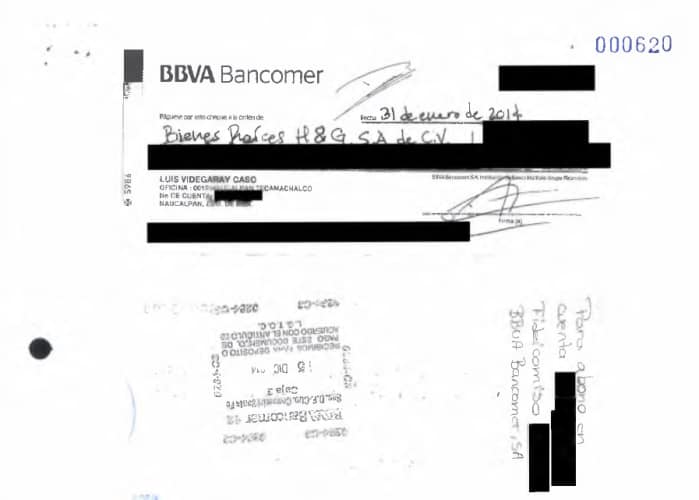 Ricardo Anaya, head of the National Action Party, Mexico's largest opposition bloc, last week called the investigation clearing Peña Nieto and Videgaray an "offensive joke." The Democratic Revolution Party said on its website the verdict "lacks credibility."
"There are a series of unusual actions here," said Ernesto Villanueva, a transparency and corruption researcher at Mexico's National Autonomous University. "It gives me the feeling that there was an effort by the investigators to exonerate the finance minister."
A Pew survey conducted April 7-19 shows that 27 percent of respondents approve of Peña Nieto's handling of corruption, down from 42 percent a year ago.
Comptroller Virgilio Andrade, a Peña Nieto appointee whose job is to oversee and investigate federal officials, didn't respond to requests for comment.
In documents released last week, Andrade's office said Videgaray wrote the check for 6.6 million pesos, or about $500,000 at the time, to a unit owned by Juan Armando Hinojosa in January 2014. The businessman's Grupo Higa is a construction conglomerate with 22 federal contracts including a deal to renovate the presidential hangar at the Mexico City airport. Hinojosa's firm didn't cash the check until Dec. 5, just days before a Wall Street Journal article questioned the home purchase. Hinojosa's company declined to comment.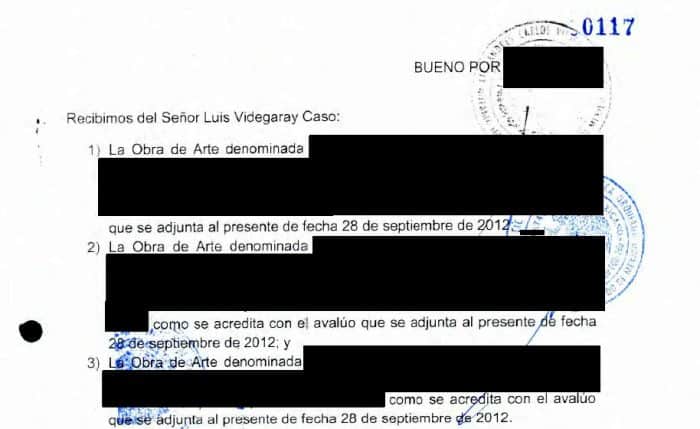 Andrade's office concluded that the finance minister bought his home before becoming a federal official and wasn't personally involved in the awarding of government contracts. That echoes Videgaray's own statements in a public letter penned in December in which he said he acquired the home before he became finance minister in December 2012.
The documents released alongside the conclusion show Videgaray didn't close on the property until Nov. 28, 2013, almost a year after he took office. The $500,000 check is dated two months after that.
The only document Videgaray cited in written testimony to investigators backing his claim that he struck a deal with Hinojosa in October 2012 was notarized more than a year later on the closing date. It includes a schedule of payments that was dated November 2013.
In the year-long period between when Videgaray said he agreed to buy the home and the deal's closing date, Hinojosa's companies won contracts from four development banks where Videgaray served as chairman, including one to fly high-ranking executives such as Videgaray around on official business.
The only payment Videgaray made to the seller before he wrote the check was in the form of three works of art that he says he gave to Hinojosa in 2012. Videgaray told investigators the art, which he received as a gift, was worth 2.45 million pesos. The Finance Ministry, Andrade and Videgaray declined or didn't address requests to describe the art or say who gave it to the minister.
The lack of information on the art and independent appraisals raises additional questions about the transaction, Pueblita and Villanueva said.
"The perception is that this was an exchange of favors, that the home was a payment for the contracts," said Jose Antonio Crespo, a political analyst at the Center for Economic Research and Teaching in Mexico City. "That's the root of the scandal."
Nacha Cattan contributed from Mexico City.
© 2015, Bloomberg News