I'm as determined as them old-timers, I want a villa in a Costa Rica
So I can smoke my reefer and enjoy how life supposed ta treat ya
 It's been 20 years since legendary Brooklyn emcee AZ wrote those lines. It was 1995, and 23-year-old Anthony Cruz, aka AZ, came out swinging with an ambitious and flashy debut album, "Doe or Die." In the first single off that album, "Sugar Hill," a young AZ laments the pitfalls of life in the drug game, imagining a calmer paradise far removed from urban streets.
"No more cutting grams, and wrapping grands up in rubberbands – I'm a recovered man," AZ rapped. In his vision of the future, he hoped to get away to the "white sand beaches of St. Thomas" and his "villa in Costa Rica."
Flash forward 20 years, and AZ has finally made his way to the land of pura vida to film the video for his new song "Back to Myself." That track, and others forthcoming, will mark the 20th anniversary of "Doe or Die" with the release of "Doe or Die, Vol. 2." in coming months.
https://www.youtube.com/watch?v=S8tHa0z0I8s
Oduber's shadow
In one of the stranger coincidences of my years here in Costa Rica's capital, I caught up with AZ in Parque Morazán last week. It was a Tuesday night, and the usual scene of young couples making out on dimly lit park benches, far from parents' prying eyes, was interrupted by groups of hopeful Costa Rican emcees, spittin' and flowin' in Spanish. Beyond them, in the glow of a few small production lights, was AZ, running lines from "Back to Myself" as if it were completely normal for him to be standing there in the shadows of Daniel Oduber, talking about his life coming full circle.
"Is that AZ?!" one passerby from New Jersey asked in disbelief. "Aw, hell no, I love AZ!"
Some people say AZ is one of the most underrated emcees of all time. They claim he is unfairly overshadowed by his former collaborator, the more widely recognized Nas. They comment that his earlier albums are hampered by shortcomings in production. Some of that is true. Just look at other albums that came out in 1995: "Return to the 36 Chambers: The Dirty Version" by Ol' Dirty Bastard; "Do You Want More" by The Roots; the self-titled "KRS-One"; "Cypress Hill 3: Temples of Boom"; and "Me Against the World" by Tupac. (Thanks, mojack, for this list.)
But fans who have been with AZ all along know he is just as big as all of those "more famous" rappers. There is an unmistakable genius to AZ's albums, a manic urgency to describe life, a sound that rises above the Brooklyn streets where he grew up. One reviewer calls it the "rap 'til you're out of breath style." Just listen to his album "A.W.O.L." Then listen to "The Format." If you tried to write down the lyrics to either of them, your pen would run out of ink halfway through.
At 43, AZ comes across like he's got everything under control. He's already proven himself, and that dream of paradise might finally be taking shape.
"I feel younger," he tells me. "Who would've ever thought: I just wanted to get some hood fame and put a little song out ["Sugar Hill"] and after I did that, it was my love, and I just kept going. And I'm gonna keep going."
So is Costa Rica everything he imagined?
"It's beautiful here," he says. "I might come out here to retire for good. I love it out here."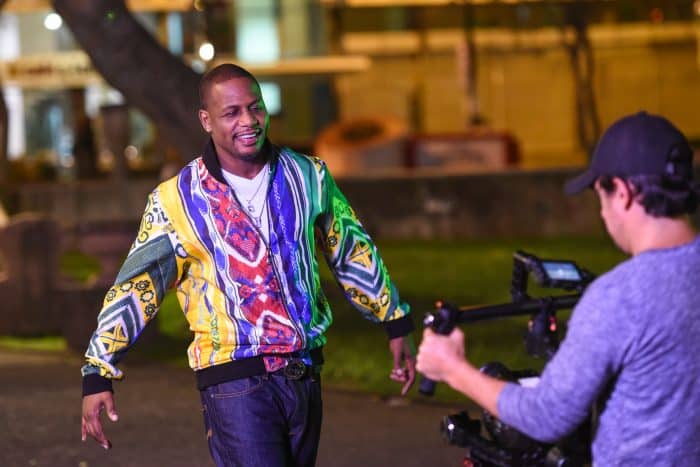 New York to San José
There's another coincidence surrounding the "Back To Myself" video, which should hit MTV sometime in September. The reason it was made here is filmmaker and director Alexander Berberich, whose boyhood friend Pete Oakley has worked with AZ on other projects. Berberich, who once slogged as a Tico Times photographer, lived for several years in Costa Rica, making various short films here. He also has made several music videos, one of them last year in Costa Rica for singer-songwriter Emma Evelin Dean.
"Music videos have always been a big part of my life," Berberich says. "With the 20th anniversary of AZ's debut platinum selling album 'Doe or Die' coming up, it seemed like the perfect time to do a different kind of video than anything he has done in the past. The fact that on that debut album's first hit single, 'Sugar Hill,' he mentions being in a 'Villa in Costa Rica,' well, from there, everything just fell into place. It is as if his journey has come full circle, particularly with the appropriately titled track 'Back to Myself.'"
Working with a local Costa Rican production team headed by director of photography Luis Salas, Berberich and AZ filmed in the central Pacific beach town of Manuel Antonio, the country's most popular tourist destination, and San José, the country's capital.
"We did some zip-lining, we did some performances at the beach, and we enjoyed the scenery. It was nice," says AZ.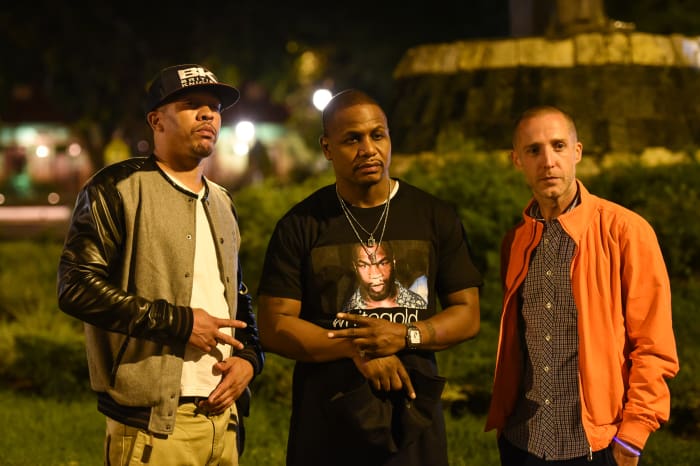 As for the video, Berberich promises it will be "spectacular," with top-notch production involving drones, dollies and exotic locations.
The album, Vol. 2, isn't finished yet, but AZ says he's working with Pete Rock, Premier and Baby Paul. The latter did the track that got AZ nominated for a Grammy.
"As far as artists, I got features, but nothing is locked in. I really don't even want features, you know, to be honest. I want to bring it back to the era where an artist had to hold his own and make his own bones," AZ says.
He's also planning on touring, with upcoming dates to be posted soon.
As he told Berberich before departing Costa Rica back to the U.S., "Let's make history."
History, indeed.