President Luis Guillermo Solís on Monday expressed support for Costa Rican families regardless of the form they take, including those seeking children via in vitro fertilization.
The president's comments followed an order from the Inter-American Court of Human Rights for Costa Rica to explain its noncompliance with a 2012 order to legalize and regulate in vitro fertilization, and a cookie commercial that included a gay couple among several non-traditional families.
"This is something that we cannot ignore or put off indefinitely. I understand that it brings up sensitivities for some groups in our society, but Costa Rica is a country that needs to respect international law," Solís said. "Costa Rica depends on international law for its protection."
The president added: "A resolution from an international court, especially the Inter-American Court of Human Rights, needs to be addressed seriously, despite religious feelings."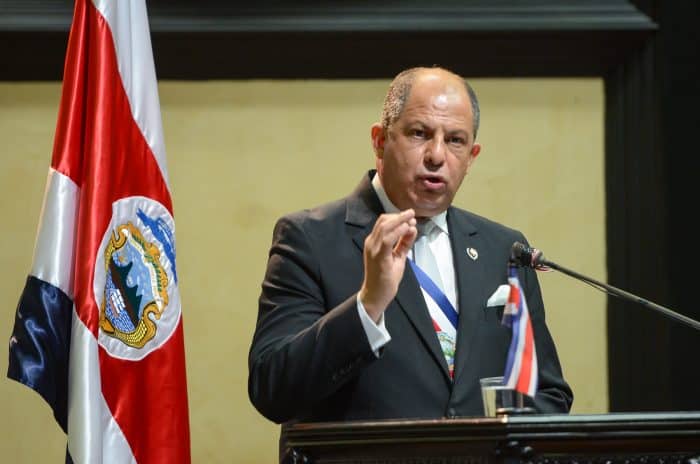 The court in December 2012 condemned Costa Rica for its ban on IVF and ordered the country to legalize the practice within one year. Lawmakers have failed to meet all of the subsequent deadlines set by the court.
Facing an intractable situation in the Legislative Assembly, Casa Presidencial has previously floated the idea of an executive order legalizing IVF treatments to sidestep lawmakers. The legislature is still debating its agenda, but its leadership has said that IVF and gay civil unions would be non-starters for the upcoming session.
Solís said he understood that lawmakers would debate questions of family – including IVF and the pending bill to legalize same-sex civil unions – but that he has an obligation to defend the rights of all Costa Ricans. The president did not specifically mention same-sex couples in his comments but said that "all families" deserve respect.
"It's my job to protect all families, regardless of what form they take," Solís said. "The rights of all families should be guaranteed regardless of their form, they should be respected."