VENADO, Alajuela — This is not your ordinary cave tour.
To enter Cavernas Venado, just north of Arenal, you first have to slog through a fast river of knee-deep water rushing out of the cave, trying not to be the first to slip and get completely wet.
Then you have to squeeze your body through a space so tight that a very large person would have trouble doing it, and anyone with even mild claustrophobia might find this creepy.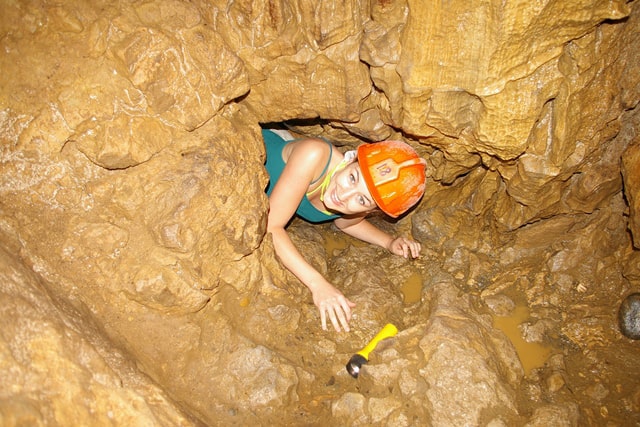 Soon you climb a steep, scary rock that doesn't have enough footholds, where your cave guide offers his hand and then his knee to put your foot on.
Next you crawl through a tiny space through water and mud, like Army basic training, then you immerse yourself completely and actually swim through a flooded tunnel.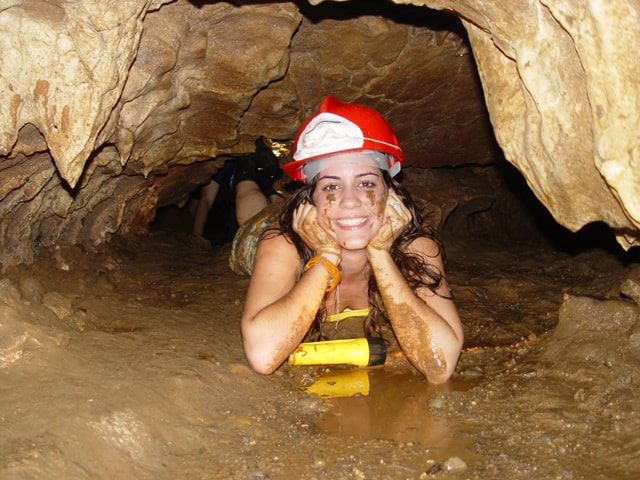 "I'm glad I knew as little about it, because I might not have done it," said David Garland, 50, who admits to being a little claustrophic. "I'm glad I did it, actually it was an amazing experience."
The cave has a big, beautiful column called the Papaya, and looks just like one, but its stalactites and stalagmites are not as impressive as those at Barra Honda in Guanacaste. Yet Venado, 45 minutes from La Fortuna, is well worth a visit for the adventure.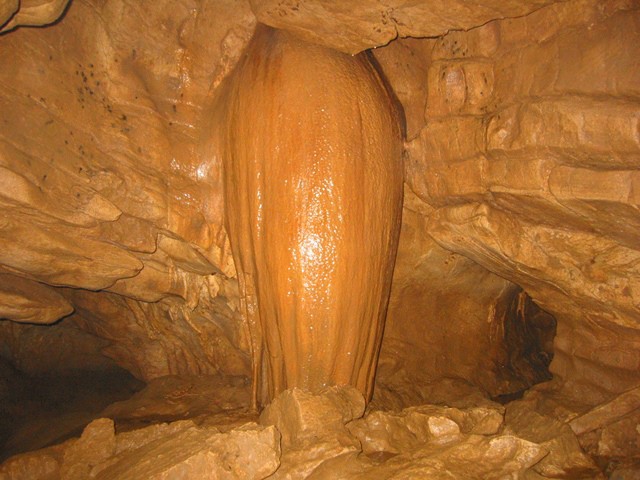 Our guide, Luis Alonso Carvajal Hernández, is 30 years old and has been doing cave tours for 11 years. He said the indigenous inhabitants of this area, the Maleco, knew about the cave and called it "Where God sits" but didn't enter it. Hunters first found and explored it in the 1940s.
No changes have been made to facilitate access, except for one ladder that was added in a place where a man fell and broke his arm.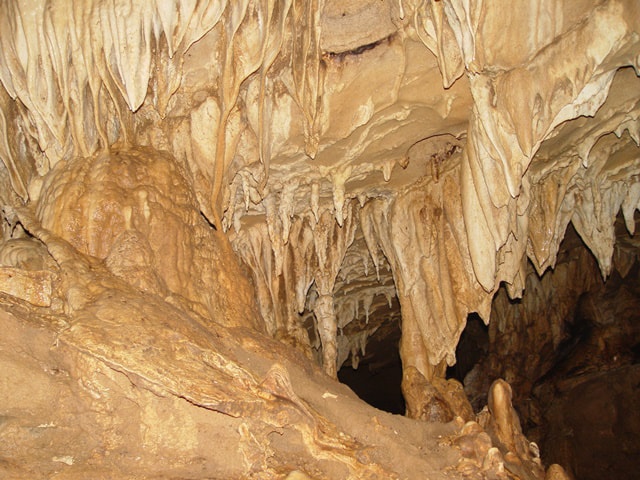 "This is what's known as a living cave," Alonso said, because there are insects, arachnids, mammals, frogs and fish living in it. We saw a cute little frog, some kind of cave cricket that's endemic to this area, and lots and lots of bats. There was even a fossilized turtle in the wall.
Alonso picked up a large scorpion spider and put it on the back of his hand.
Asked if they bite, he said yes, but not if you handle them gently. He offered to put it on our hands, and both Kathryn Crandall, 21, and Kevin Garland, 22, stepped up.
"It wasn't even all that scary," Crandall said. "It was just fun to feel it crawling on you."
Kevin's mom, Janet Garland, 48, was clearly freaked out by the spider and refused to touch the walls after seeing it. But she was as amusing as a contestant on "Fear Factor."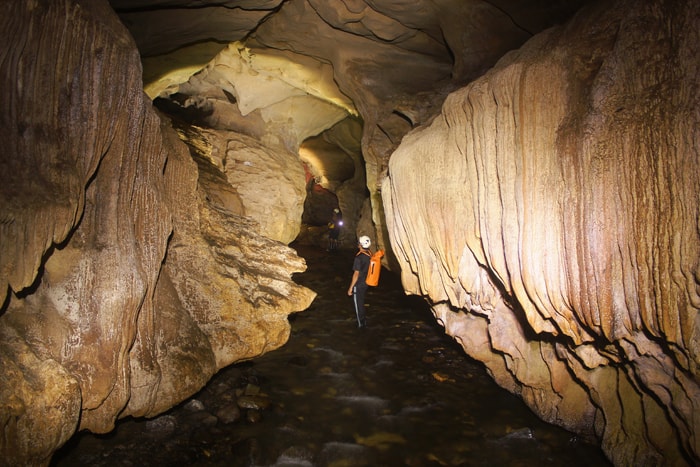 "I had absolutely no idea what it was like," Janet Garland said. "I expected it to be much more open, walking, dry, not crawling hands and knees on your stomach, no, was not expecting that. It was a very satisfying experience when you got through it. You had to face a little bit of fear."
"I thought it was awesome," Kevin Garland said, "one of the cooler things I've ever done."
IF YOU GO
 Getting there: Tours with transportation included are offered throughout the Arenal area. If driving from La Fortuna, take Highway 142 east and Highway 4 north, passing Monterrey and turning in Jacarito. The cave is about 3 km outside the town of Venado. All roads are paved except the last 3 km, and 4-wheel-drive is not necessary.
Hours: Open daily from 7 a.m. to 4 p.m. Last tour leaves at 2:30.
Cost: $20.
Website: http://www.cavernasdelvenadocr.com
What to bring: Swimsuit or shorts and T-shirt to get completely wet in, towel and change of clothes to shower and change afterward. Rubber boots and helmet with light are provided. The cave is not cold, nor is the water. As you will get completely wet, your phone, wallet and passport have to stay in the car unless you have a dry bag. But this appears to be one place it's safe to leave valuables in your car.