The Costa Rica Cricket Federation and the British Embassy inaugurated the Women's Cricket Association Thursday at the Antonio Escarré baseball stadium in San José.
In collaboration with the Costa Rican Education Ministry, the initiative seeks to involve mostly young students in sports, with the goal of cultivating good relations among players and encouraging students to stay in school.
"We've been working with the Cricket Federation to provide training for P.E. teachers so they can go into the schools and create their own teams, and the Federation has been providing cricket equipment for the schools," said British Ambassador Sharon Campbell.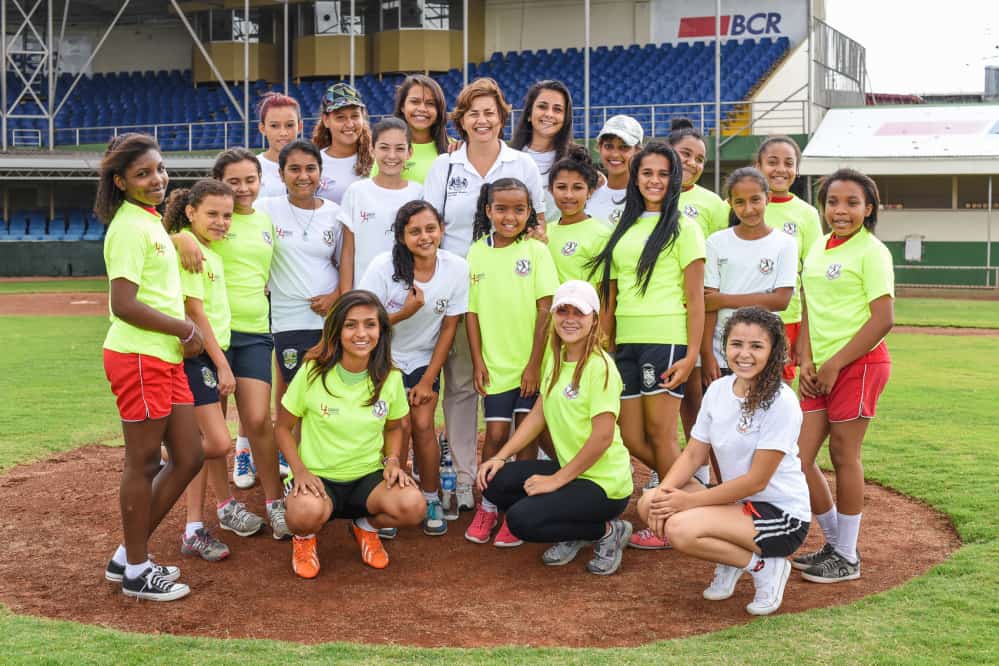 The launch of the Women's Cricket Association consolidates this sport as an alternative to the traditional offerings in Costa Rican schools, especially for young women who want to play a team sport.
"Our idea is to promote women's cricket in the country," said Richard Illingworth, president of the Costa Rica Cricket Federation. "That's why we formed the Women's Cricket Association, so that girls can keep on playing when they come out of school and we'll have an actual women's cricket league."