Forest fires at Diriá National Park in Costa Rica's Guanacaste province have already consumed nearly half of the park's 5,400 hectares (13,000 acres).
Wildfires started on April 5 and smaller fires have since sparked up, sweeping across the dry, hard-to-reach protected area, according to a report from the National System of Conservation Areas (SINAC).
Park administrators believe that hunters started the fires.
"This is likely the work of hunters who live in communities near the park's boundaries," Carlos Pizarro Barrantes, director of SINAC's regional office in Santa Cruz, said Tuesday.
"Usually around this time every year, they burn lands so that new pastures at the beginning of the rainy season attract wild animals to cleared areas, and therefore become easy prey for them. But the consequences of these fires are irreparable for the park's flora and fauna," he said.
Judicial Investigation Police opened a case and are currently gathering information and evidence on various suspects from nearby areas, Pizarro said.
SINAC firefighters and other emergency staffers finally caught a break on Monday. A 30-minute afternoon rainshower helped put down the fire in a big section of the park.
"It was amazing," Pizarro said. "We celebrated just like we did when Costa Rica beat Greece at the World Cup. We really needed that because motivation drops some days when we find new fires in areas where we had already put down the blaze," Pizarro said.
On Tuesday high temperatures evaporated most of the water and the vegetation began to dry again.
Currently the fires are mostly concentrated in small, isolated burn areas primarily in three sectors. But all three of them are hard to access and very distant from each other.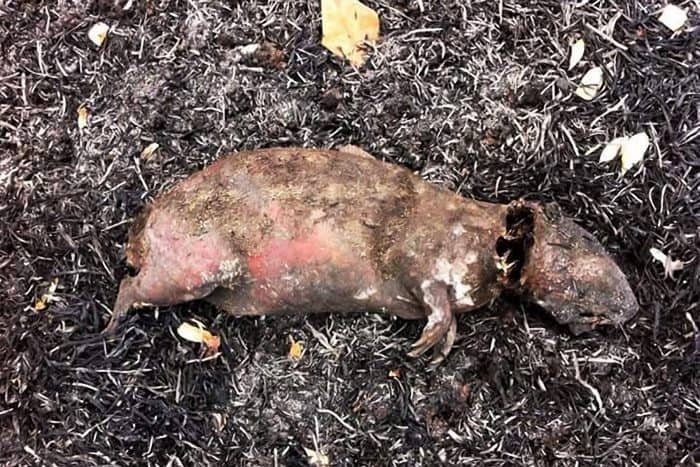 Since the fires broke out, groups of some 60 people venture into the park every day to fight them. The teams include firefighters from the Environment Ministry and the Firefighters Corps, but also volunteers from seven cantons in the provinces of Guanacaste, Alajuela and Puntarenas.
Pizarro said all of them make a huge contribution. He thanked "the selfless efforts of volunteer firefighters who leave their daily jobs and go to the park in the evenings to work all night. They sleep only two or three hours, and then go home to get ready for their jobs," he said.
National Police officers also are helping to identify all persons entering parklands and those walking near the park boundaries in order to discourage the presence of arsonists.
Diriá National Park is made up primarily of dry and wet tropical forest. Several species of protected mammals and reptiles, and about 134 types of birds, live in the park.
Last year a total of 139 wildfires burned approximately 30,440 hectares across Costa Rica.