Next month, the Florida-Caribbean Cruise Association will hold its 2015 regional meeting in El Salvador – the only Central American nation without a Caribbean coast.
The FCCA Central America Cruise Summit is set for May 13-15 at the Hilton Princess Hotel in San Salvador. The event, which costs $300 to attend, features two workshops: "Breaking into the Cruise Industry" and "Port & Destination Development."
Among other things, participants will discuss the true potential of cruise line calls; what to consider when developing a cruise facility; safety and security; how to attract cruise vessels, and how to showcase specific destinations. President Salvador Sánchez Cerén and Vice President Óscar Ortiz may also attend the summit's opening ceremony.
FCCA President Michele M. Paige says the seven nations of Central America now rank among the cruise industry's fastest-growing markets worldwide.
"We've created this specialized forum so that executives from the cruise industry can meet with stakeholders from Central America and Colombia to optimize cruising's impact and create valuable business relationships and pathways," Paige said.
"Befitting of the symbiotic relationships we try to teach in our industry, this event will also educate the cruise executives about Central America – its significance, wealth of offerings, benefits and more," she added. "The cruise industry is a very small part of their product, so we're working with them, doing the same things we did in the Caribbean."
Cruise operators formed the FCCA in 1972, five years before ABC-TV launched "Love Boat" – the immensely popular comedy that romanticized the idea of cruising for millions of Americans. But Paige didn't come on board until 1992. Before that, she spent 17 years at Cruise Lines International Association (CLIA).
"When I arrived here, things were amiss. It was really a forum for the cruise lines to discuss issues related to our needs and desires, but there wasn't any communication between the private and public sectors, and the destinations," she said. "Consequently, when I joined FCCA, there were a lot of problems."
Paige spoke to The Tico Times from FCCA headquarters on the second floor of a bank building in Pembroke Pines, a suburb of Hollywood, Florida. Surrounded by potted plants, snow globes, framed photos and other Caribbean souvenirs, Paige has run the association for 23 years.
Paige said that at the FCCA's very first meeting, Carnival Corp. Chairman Micky Arison told his colleagues that negative things were being written about the industry (in fact, Kristoffer A. Garin's 2005 exposé, "Devils on the Deep Blue Sea," devotes many of its 366 pages to Arison's father, Ted Arison, and the birth of the Carnival empire). But even back in the early 1970s, the younger Arison was already complaining that Caribbean island destinations didn't appreciate the economic benefits cruise ships bring.
"Micky said that if the destinations don't understand what the benefits are, then they wouldn't take advantage of them to the full extent," she said. "So we listened. We responded. We brought the cruise executives to the forum and that's why we started our annual conference 21 years ago."
The FCCA offers two ways to join. It currently has 445 associate members paying $500 a year, and 131 platinum members who pay $25,000 annually (though early members are grandfathered in at $10,000 a year). Its roster includes members from across the Caribbean, Central America, Mexico, Canada and Europe, and it represents 19 lines operating more than 100 vessels in the Atlantic, Caribbean and the Gulf of Mexico.
These include the three giants of the industry, all based in Miami: Carnival, which controls 41.8 percent of the worldwide cruise market, Royal Caribbean Cruises Ltd., with 21.8 percent, and Norwegian Cruise Line Holdings Ltd., with 8.2 percent.
The annual FCCA Cruise Conference & Trade Show brings together some 100 cruise executives and 1,000 industry professionals. Last year's event, held Oct. 6-10, 2014, was hosted by St. Maarten; this year it'll take place Oct. 5-9 in Cozumel, Mexico.
"We go on a cruise every January. This enables us to discuss work in a social setting. We help each other on issues like taxation, insurance, roads and hotels so we can respond before there are problems," Paige said.
"We also take a tour to one of our platinum destinations," she said, noting that previous such destinations have included Belize and St. Croix in the U.S. Virgin Islands.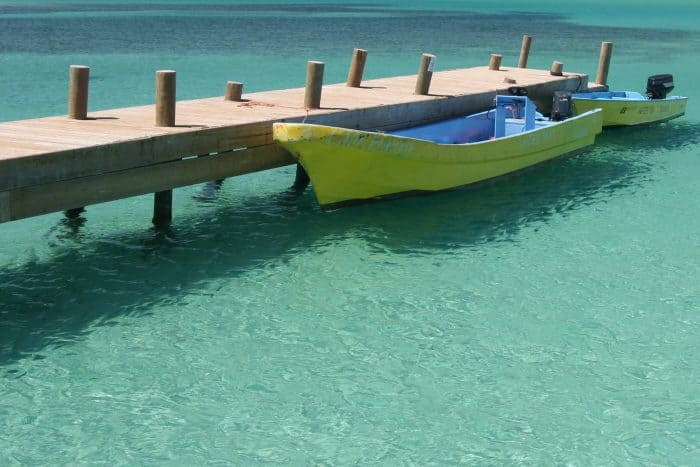 If the FCCA is paying closer attention to Central America these days, it has good reason to do so. According to the association's own numbers, Central American cruise passenger arrivals jumped by 29 percent between 2006 and 2010, with the fastest growth seen by Guatemala's Puerto Quetzal. Volume there shot up by 381 percent, reaching 47,000 in 2010.
Other leading Central American ports include Panama's Colón (218,400 passengers in 2010), Costa Rica's Puerto Limón (193,000) and Puntarenas (89,000), Panama's Cristobal (51,200) and Guatemala's Santo Tomás (51,100).
But all these ports are dwarfed by Roatán, a 37-mile-long Caribbean island just off the northern Honduran coast. It now receives one million tourists a year, making Honduras the top cruise destination in Central America.
The FCCA reported in early 2013 that cruise passengers spent the most money in Belize (an average $73.00 in the 2011-12 cruise season), followed by Costa Rica ($71.50), Honduras ($62.20) and Nicaragua ($45.60). Total passenger expenditures ranged from a high of $44.4 million in Belize to a low of $1.6 million in Nicaragua.
Finally, the FCCA says the cruise industry generated total revenues of $61 million for Belize, $20.4 million for Honduras, $18.5 million for Costa Rica and $2 million for Nicaragua in 2011-12 (its report didn't include El Salvador, Guatemala or Panama).
"We do an economic impact survey every three years," Paige said, noting that updated 2014-15 numbers will be released in October, at the Cozumel conference. "How can destinations really appreciate what they have if they don't know what passengers like or don't like? One of the things we glossed over for decades was crew. In the last five years, it's come to light that they spend a tremendous amount of money – on things like electronics, haircuts and even massages."
Yet with passengers getting tired of the "same old" and yearning for new, exciting things to do, it's important for regional destinations not to rest on their laurels.
"With the global expansion of the cruise industry, the Caribbean, Central America and Mexico need to put the 'wow' back into their destinations," Paige told us. "When you're the only game in town, you're appreciated and everything you have to offer is great. But now that they're not the only game in town, it's very important that we showcase exactly how spectacular they are. That's why the cruise industry is so conscientious about any increase in costs, otherwise the ships will go elsewhere."