U.S. expat and longtime Costa Rican resident William Albert Bussing Burhaus, 81, died Monday evening after the vehicle in which he was a passenger collided into a highway barrier near Herradura, on Costa Rica's central Pacific coast.
Bussing was traveling with a Costa Rican man surnamed Tacsan, 52, who also was injured in the accident, Judicial Investigation Police reported.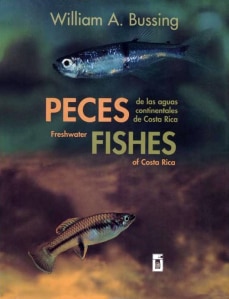 Rubier Chinchilla, a member of the Red Cross in Jacó, told The Tico Times the driver apparently lost control of the vehicle, which skidded into a utility pole and then hit a metal traffic barrier. Part of the metal structure struck the passenger's side door where Bussing was riding.
Bussing arrived in Costa Rica in 1960 to write his master's thesis for Southern California University. He decided to stay, teaching as a professor at the University of Costa Rica's (UCR) Biology School from 1978-1991. He also was a founding member of UCR's Ocean Science and Limnology Research Center (CIMAR).
In 1987, the Culture Ministry awarded him the National Literature Award Aquileo J. Echeverría for his book "Freshwater fishes of Costa Rica," considered a classic treatise for any ichthyologist, biologist, naturalist or student, according to Costa Rica's Organization for Tropical Studies.
"He developed his career in Costa Rica," said his wife, Mirna López Sánchez, who also is a biologist and UCR professor, during a ceremony to honor CIMAR's founding members in 2012.
Bussing retired in 1991 and became professor emeritus.