http://www.youtube.com/watch?v=bkMIjgKSIvE
After Stevie Wonder won the Grammy for album of the year two years in a row (for "Innervisions" in 1974 and "Fulfillingness' First Finale" in 1975), there was great anticipation for his follow-up, the double album "Songs in the Key of Life," released in late 1976.
It lived up to expectations. The sprawling, ambitious work dabbled in jazz, balladry, funk, social commentary and the music of Africa. It also spawned a number of hits, including a few that were never released as singles.
Now Wonder is revisiting the timeless album in its entirety, 38 years after its release, showcasing it on a national tour of the United States he's calling the "Songs in the Key of Life Performance."
There might be time for a few other Wonder hits, but "Songs in the Key of Life" is so lengthy that there may not be time for much else.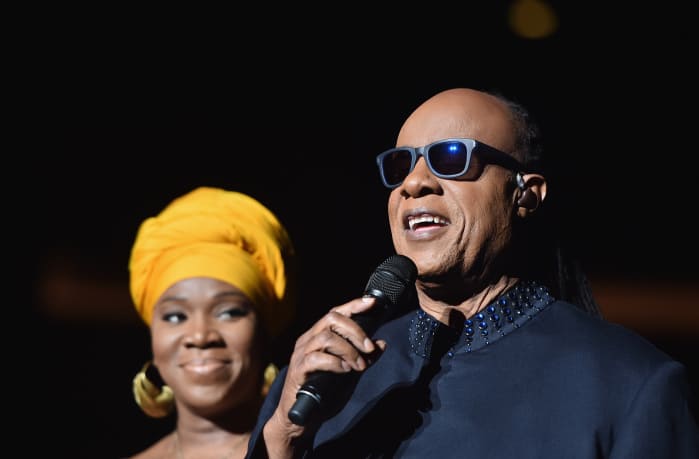 Here are some stats on the enduring masterwork:
18th: Album released by Stevie Wonder, who recorded his first album, "Tribute to Uncle Ray," in 1961 at age 11 (it was his second LP to be released).
21: Songs in the original "Songs in the Key of Life" package: 17 on the two albums and four on an enclosed four-song EP.
130: Number of people who worked on the album, the more prominent of whom included Herbie Hancock, George Benson, Minnie Riperton and Deniece Williams.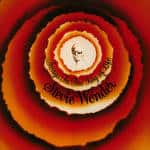 1:44:54: Running time of "Songs in the Key of Life."
3rd: Album to debut at No. 1 in Billboard chart history.
14: Weeks at No. 1 on the Billboard charts over a two-year period.
26: Wonder's age when "Songs in the Key of Life" was released.
4: Number of singles from "Songs in the Key of Life," two of which went to No. 1: "I Wish" and "Sir Duke."
7: Grammy nominations for "Songs in the Key of Life." It won four: album of the year, best male pop vocal performance, best male R&B vocal performance and producer of the year.
57: Rank of "Songs in the Key of Life" on Rolling Stone's 2003 list of 500 Greatest Albums of All Time.
2005: Year the album was entered into the National Recording Registry by the Library of Congress among a class of 50 recordings that also included Fanny Brice, Jerry Lee Lewis and Sonic Youth.
39: Age of Wonder's daughter Aisha Morris, whose cooing as an infant can be heard on the song "Isn't She Lovely," which she inspired.
64: Wonder's age.
11: Dates on the "Songs in the Key of Life" tour, which opened at New York's Madison Square Garden on Nov. 6.
© 2014, The Washington Post