AYOTZINAPA, Mexico – Mexico was confronted Saturday with one of the grisliest massacres in years of drug violence after gang suspects confessed to slaughtering 43 missing students and dumping their incinerated remains in a river.
The case has repulsed Mexico since gang-linked police attacked the young men in the southern state of Guerrero on Sept. 26, in a night of violence that left six people dead and the 43 missing.
The confessions may have brought a tragic end to the mystery, which has sparked international outrage and protests in the biggest crisis of President Enrique Peña Nieto's administration.
But at the young men's Ayotzinapa teacher-training college, exhausted parents of the victims refuse to accept they are dead until DNA tests confirm their identities, saying the government has repeatedly fed them lies.
"It appears that the federal government, with great irresponsibility, is interested in closing this matter because it's all based in testimony. There is nothing definitive," Meliton Ortega, uncle of a missing student, told AFP.
Three suspected Guerreros Unidos gang members told investigators that local police handed them the students between the southern towns of Iguala and Cocula.
In taped confessions, the suspects said they bundled the 43 in the back of two trucks, took them to a nearby landfill, killed them and used fuel, wood, tires and plastic to burn their bodies for 14 hours.
The students had traveled to the city of Iguala to raise funds but hijacked four buses to return home, a common practice among the young men from a school known as a bastion of left-wing activism.
Authorities say the city's mayor, worried that they would interrupt a speech by his wife, ordered the police to confront them. The officers shot at several buses, leaving three students and three bystanders dead.
Authorities have arrested 74 people, including the ousted mayor, José Luis Abarca, his wife, María de los Ángeles Pineda, 36 police officers and several Guerreros Unidos operatives.
Related: Fugitive Mexican mayor and wife arrested in connection with missing students case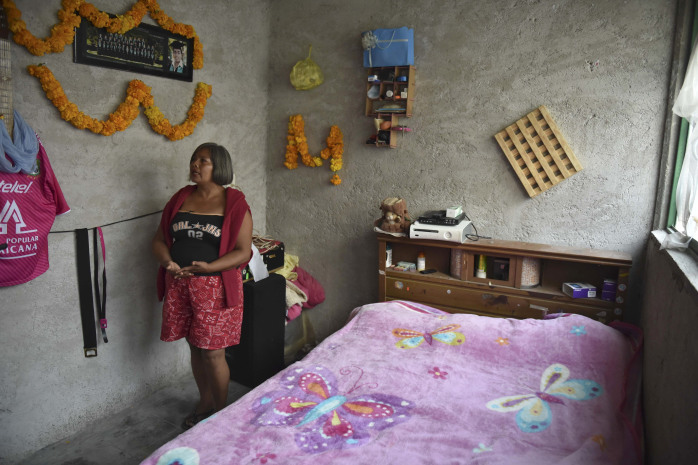 #I'mTiredOfFear
If the confessions are true, the mass murder would rank among the worst massacres in a drug war that has killed more than 80,000 people and left 22,000 others missing since 2006.
The Iguala case has undermined Peña Nieto's assurances that authorities were finally reducing the cycle of murders plaguing the country.
Late Friday, some 300 protesters lit candles on the steps of Mexico City's Angel of Independence monument before heading to the attorney general's office, where they spray-painted #YaMeCanseDelMiedo, which translates to #I'mTiredOfFear.
The Spanish version of the hashtag #I'mTired (#YaMeCanse) became a trending topic on Twitter after Attorney General Jesús Murillo Karám uttered the words during a somber news conference announcing the apparent massacre on Friday.
"I feel helpless, angry, incredulous at what the government said. I'm fed up," said Judit Ureña, mother of a 7-year-old girl.
https://twitter.com/nybarrak/status/531204164354076672
#MexicoCity: #YaMeCansé del miedo. "I'm tired of fear." pic.twitter.com/oKxgbZvMzT

— ѕyndιcalιѕт (@syndicalisms) November 8, 2014
The radical CETEG teachers union in Guerrero threatened to lead new protests in the state, where demonstrators torched part of the regional government headquarters last month.
"It's important to see how Mexican society will react, if it will remain apathetic as it has been for years," historian Lorenzo Meyer told AFP. "If this doesn't shock us, nothing else can."
See also: Disappearances and drug cartels: the whispered secret of southern Mexico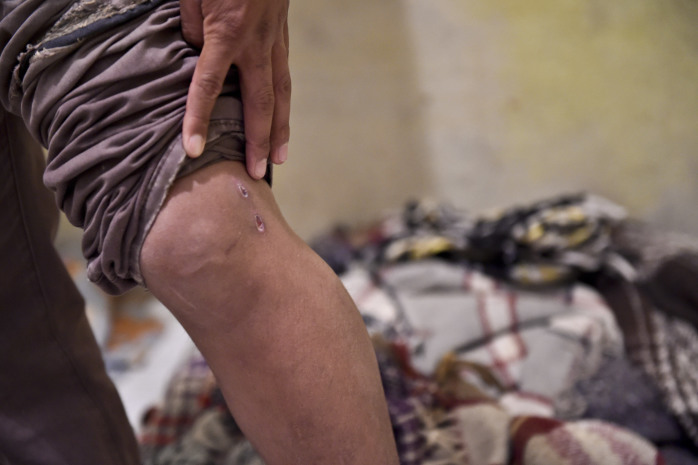 Parents await DNA tests
Murillo Karám stopped short Friday of declaring the 43 dead and said an Austrian university would help identify the remains.
But the chief prosecutor added that there was "a lot of evidence … that could indicate it was them."
Murillo Karám presented gruesome details of the killing, with videos of small pieces of charcoal-like remains that were found in black plastic bags in a river.
After incinerating the remains, the suspects say they crushed them into pieces and burned their own clothes to hide evidence.
Parents of the missing say they will not accept they are dead until independent Argentine forensic experts deliver DNA results.
Last month, two hit men had already confessed to killing 17 of the students and dumping them in a mass grave near Iguala.
But authorities said tests showed none of them were among 28 bodies found in the pit. Murillo Karám said Friday the grave contained men and women who were killed in August.
Some parents said the announcement of the confessions was aimed at allowing Peña Nieto to leave Sunday on a major trip to China and Australia, which has been shortened due to the crisis.
"They want Peña Nieto to go on this trip," said Felipe de la Cruz, a spokesman for the families.
See also: Kidnappings in Mexico surge to the highest number on record