MEXICO CITY — The Mexican mayor and his wife accused in the disappearance of 43 student protesters in September were captured by police early Tuesday morning in Mexico City, hiding in a dilapidated concrete home filled with dogs.
The arrest of Iguala Mayor José Luis Abarca, and his wife, María de los Ángeles Piñeda, raised hopes that what they know could lead to a break in the grim case and help locate the missing students, either dead or alive. The disappearance of 43 students from a small teachers' college in southern Mexico in late September has become a defining case in Mexico's struggle to establish law and order and has undermined President Enrique Peña Nieto's assurances that the country has moved past its darkest days.
"I hope that the arrest contributes in a decisive way to the clarification [of the issue] and the investigation," Peña Nieto told an audience Tuesday.
Related: Mexico's Peña Nieto pledge to find students falls short for families
Abarca has been accused of ordering police in Iguala, about 120 miles south of Mexico City in the state of Guerrero, to attack protesters from a small teachers' college in order to prevent them from disrupting his wife's speech. That led to police opening fire and killing six people and the round-up of dozens more students who have since vanished. Authorities suspect they were handed over to a local drug gang and many assume they have been killed. A search by air and land has commenced, but there are still no answers on the fate of the students.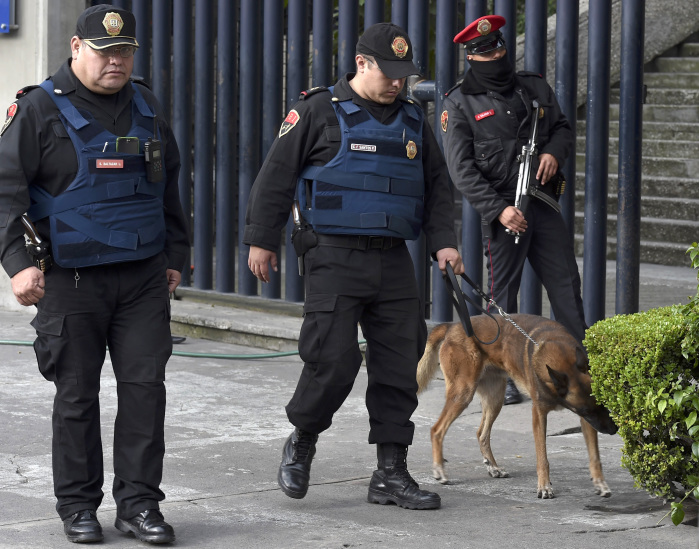 As public anger has mounted, government buildings in Guerrero have been torched and tens of thousands of protesters have marched in Mexico City and nationwide demanding answers. The outrage led to the resignation of the Guerrero governor and has posed the most serious political crisis of Peña Nieto's tenure.
Since the investigation began, more than 50 people have been arrested. A warrant was issued last month for Abarca and his wife, who had fled. Mexico's attorney general, José Murillo Karám, last month outlined their collusion with the local cartel, Guerreros Unidos, and said the couple received payments of more than $150,000 every few weeks. The town's police chief is still at large.
Opposition lawmakers have criticized the government for a slow and confused early response to the case and for ignoring earlier accusations of human rights violations by the mayor.
"This case has stripped Mexico naked," José Guillermo Anaya Llamas, a legislator in charge of the commission following the Iguala investigation, said in an interview. "It's an issue of national and international shame that Mexico is being seen as a state that isn't capable of guaranteeing human rights or the security of its people."
Tuesday's arrest took place in Iztapalapa, a working class neighborhood in the southeastern part of the capital. The arrest, Anaya said, "is a great advance, but for us the work of establishing responsibility in the case continues."
Recommended: Disappearances and drug cartels: the whispered secret of southern Mexico
© 2014, The Washington Post