Civil rights groups sue to bar expedited deportations of Central American families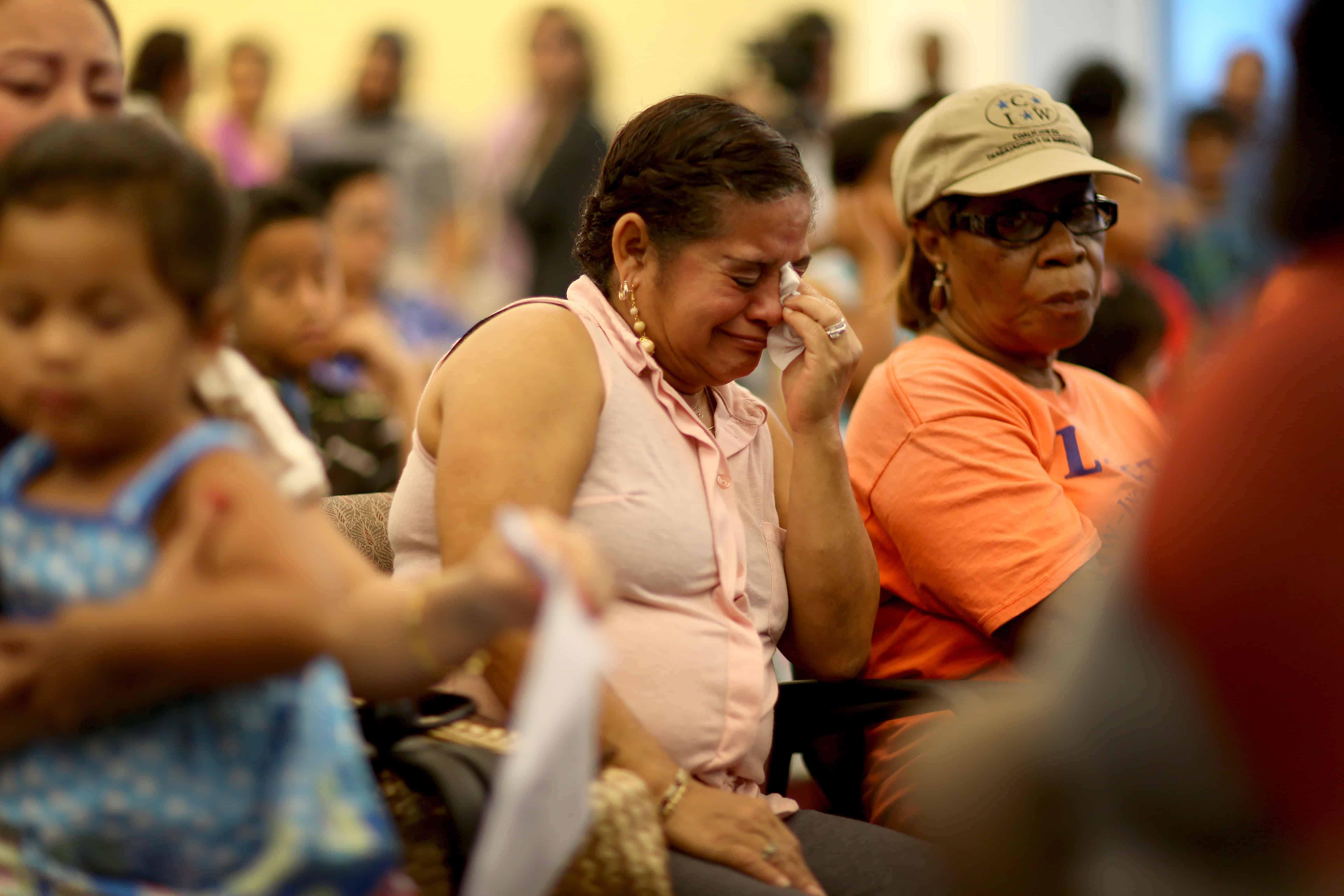 WASHINGTON, D.C. — Civil rights groups filed a lawsuit last Friday asking a federal court to stop the Obama administration from expediting the deportations of Central American immigrant families being held in a New Mexico detention center.
The 60-page legal complaint, on behalf of seven women and three children at the facility in Artesia, New Mexico, alleges that the Department of Homeland Security has denied due process rights to the families as it seeks to deport the hundreds of undocumented immigrants being housed there.
Lawyers representing the families said the Obama administration, which has sought to mount a response to an influx of tens of thousands of Central Americans across the southern border, has unlawfully altered long-standing policies that grant asylum protections to immigrants fleeing dangerous homelands.
"The government has created a deportation mill and is sending families back to danger," said Melissa Crow, legal director of the American Immigration Council, one of four organizations that filed the suit in U.S. District Court in Washington.
"The inter-agency response to this unprecedented surge has been both humane and lawful," said Carl Rusnok, a spokesman for U.S. Immigration and Customs Enforcement. He declined to discuss the specific allegations in the lawsuit.
The challenge could complicate the administration's strategy to stem the flow of undocumented immigrants by returning as many as possible to their home nations and sending a stern message that more illegal migrants are not welcome in the United States.
So far, 63,000 unaccompanied minors, and an additional 63,000 women and children, have been apprehended at the border, creating a humanitarian crisis and adding to already lengthy backlogs in immigration courts. Although the unaccompanied children have received the bulk of media attention over the summer, the administration's treatment of the adults and their children — known as "family units" under DHS policy — has come under heightened scrutiny by civil rights groups.
Advocates contend that the families are being denied legal representation and coerced by federal authorities into consenting to their removals. The lawsuit argues that the administration is applying more stringent asylum standards for immigrants than is specified under federal law.
Unlike the unaccompanied children, who are placed with relatives or in shelters while awaiting their immigration court hearings, the families are held at more restrictive detention centers. A report last month from the DHS inspector general found unsanitary conditions at some of the facilities, along with residents and employees being exposed to communicable diseases such as chicken pox.
President Barack Obama, facing pressure from both political parties to stem the flow of Central American immigrants, told immigration advocates in June that he believes those who do not have credible asylum claims must be sent home as a means of dissuading others from attempting the dangerous journey to the United States.
In the coming weeks, Obama is expected to announce plans to use executive action to increase federal resources at the border to speed up the deportations of Central Americans while also offering deportation relief for up to several million undocumented immigrants who have lived in the country for many years.
The advocates who filed suit Friday said that they disagreed with the president's point of view.
"U.S. law and our core values do not permit categorical prejudgment. And sending a deterrent message after having categorically prejudged a group of people is inhumane and is simply false and cynical," said Cecillia Wang, immigrants' rights project director of the American Civil Liberties Union.
Nearly 300 women and children from the Artesia detention center have been deported, and more than 500 remain housed there, according to the Los Angeles Times.
DHS officials have said the number of Central American immigrants entering the United States illegally dropped by half in July compared with the previous two months.
© 2014, The Washington Post
You may be interested