Only a few times in my life have I seen this country devolve into such a bitter and biliary controversy as the "Selenovela."
The soap opera involving Costa Rica's beloved national men's football team La Sele began a few days ago with the announcement that national hero-turned villain Jorge Luis Pinto was stepping down as head coach.
Pinto's parting words and the tears he shed during a final press conference were, for many, proof that the Colombian-born coach was a victim of a conspiracy by the Costa Rican Football Federation (Fedefut) and La Sele players, assistant coaches and trainers, who in a matter of minutes transformed from angels to demons. Or worse, it was evidence of lazy, mediocre Ticos and crybabies. There was no room to doubt – Pinto's word was sacred, after all.
That was the first chapter, and with it came the most virulent media soap opera I can recall in recent memory in this tiny country, which only weeks ago filled its streets with pride upon celebrating a historic quarterfinal classification in the World Cup Brazil 2014.
The enraged masses took to social media to raise cyber-torches against all the enemies of the "pobrecito" Pinto, and in a matter of hours organized via Facebook a demonstration against his departure. But faithful to the Costa Rican custom of throwing a temper tantrum safely behind a computer screen, only three people showed up to the protest.
As in every good soap opera, each day brought a new plot twist full intrigue and unpredictability. Then came the statements attacking Pinto, first from Fedefut President Eduardo Li, then team captain Bryan Ruiz and other players, and even sociologist Jaime Perozzo, who had been Pinto's lifelong friend.
Each new declaration built a monstrous narrative of the Colombian, who we had once considered a deity of football strategy. Suddenly we learned that he had fought with Keylor Navas, that he insulted the nutritionist, that he turned on the lights in the players' rooms at midnight, that he stuck his tongue out at the gardener and ball boy.
Interviews and news articles rained from the sky, and at the end of the day, the result was clear: In one month, Costa Rica went from being a country more united than ever –brought together by La Sele – to one that descended into bickering. The country became polarized into two camps: the Pinto lovers and the Pinto haters, each with their own "expert opinions" about every minute detail.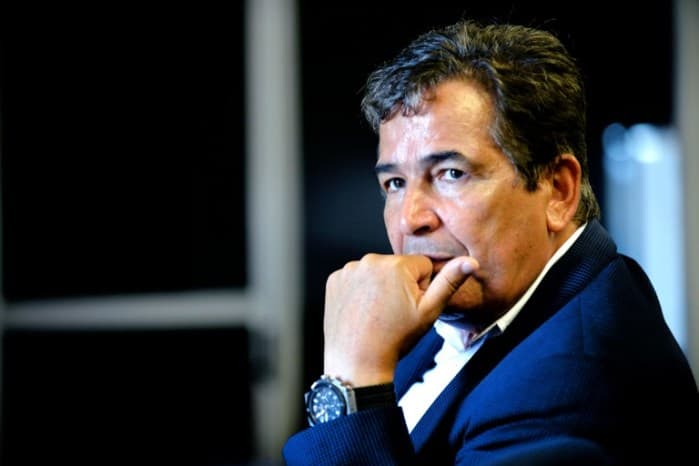 The ones who most caught my attention – and who scared me the most – were those who justified the "mano dura" (heavy-handed) style of leadership and militant discipline, "because that's the only thing Ticos understand."
Is that really what people in this country want? Despotic, authoritarian and capricious leaders who feel within their right to impose their will simply because they are in the position to do so? The very idea terrifies me. Could it be that we know nothing of positive leadership?
And of course, it took these "experts" only a few seconds to forget that football is a collective sport where none of the triumphs and none of the failures are the result of a single person. Sorry, but Pinto isn't the only one to thank for La Sele's success in Brazil. Just ask the players who beat the clock for almost an entire second half with only 10 players against Greece. The key to victory is playing as a team.
This Selenovela needs to end immediately, because we're replacing all that happiness and pride with bitterness and embarrassment. Pinto and La Sele made history through sheer sweat and courage in this World Cup, and to tarnish that is a historic injustice.
This entire episode has revealed the worst within ourselves: our ability to argue definitive opinions without reflecting on them even for a second, our prejudices, our racism (Don't believe me? Visit Paulo César Wanchope's Facebook), and above all, our emotional immaturity.
It's time to turn the page and stop attacking or defending Pinto as if our families' future depends on it. At the end of the day, although it's the most beautiful sport in the world, football is only football.
It's time for this Selenovela to be over, regardless if it has a happy or sad ending. When romance dies there are always heroes and villains, depending on the lens through which one sees the world. But life goes on for everyone.
Nancy De Lemos is a journalist and former director in Costa Rica for the news agency EFE. A graduate of the University of Costa Rica, she now works in communication for global environmental NGOs.