After two years of classes, workbooks and intensive study camps, more than 179 students graduated from an English program hosted by the Costa Rican-North American Cultural Center in San Pedro. Every student ranges in age from 14 to 16 years, and – according to the mission of the Access Microscholarship Program – comes from a low-income or at-risk household.
"Our philosophy is experiential learning," said Andrés Solís, an instructor and coordinator with the Access program. "Everything they learn in the classroom they can also use outside of the classroom. But it's up to them to find opportunities to speak English. It's hard, because a lot of them are shy."
Solís, 27, grew up in a small town south of San José, and to earn his degree in English from the University of Costa Rica, he had to commute hours each day for several years. "I think I understand these students," he said, "because I grew up in a poor place. I know about traveling a lot to study. I use that to build a rapport with them. We tell them that English is very important, but they are teenagers, so they don't always know what to do with their lives."
Before the ceremony at the Eugene O'Neill Theater, the students gathered for final powwows, presentations and group photos. Students come from a wide range of area high schools, but they had all spent the past two years studying English in this extracurricular program. Sponsored by the U.S. Department of State and the U.S. Embassy in Costa Rica, the Access program is designed to help Tico teens gain an advantage in an English-reliant workforce.
Call centers and tourism aside, English is useful in myriad ways, including university education. Solís pointed out that his brother, a civil engineer, frequently used textbooks available only in English.
Other benefits are more personal.
"I have American friends now," said Daniela Castro Arroyo, one of the graduating students. One of her closest friends lives in Michigan, and Castro hopes to visit her. "I like that I can talk to her without translating words." She wants to study medicine, a field that will almost certainly benefit from her English skills. In the meantime, she enjoys watching "The Ellen DeGeneres Show" and "The Soup," as she can now follow the Gringo humor with ease. She also likes to sing, and she can sing English pop songs.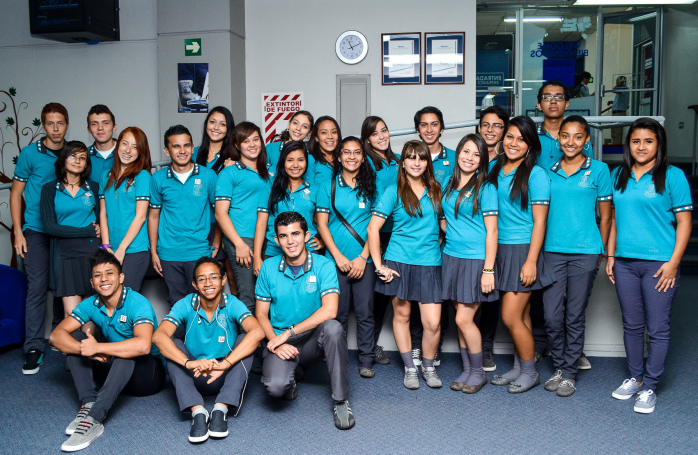 "It was stressful sometimes," recalled Kendall Badilla, another graduate who was practically bursting with giddiness. "Especially when we had a test in high school and at the center." Badilla would often have to sprint from high school to the center in order to attend all his classes. Now he wants to travel to the U.S. for the first time, probably to Florida. As for the future, he has several ideas: "I've been thinking about teaching, or literature." He thought about it and added, "Or biology."
Despite the general relief and excitement that the fourth generation of Access students were now moving on, students had already become nostalgic.
"I like my classmates, my teachers, the opportunity," said Castro.
Would she miss it?
She rolled her eyes. "Obviously."