TAMPICO, Mexico – With unfailing punctuality, the grocer receives text messages from his extortionist on the last day of each month. The medical students leave their lab coats at school, to avoid roaming gangsters who need surgery. The oil man mutters on his two-way radio as he drives behind tinted glass.
Over the years, the fear of drug cartel violence in this oil-rich border state south of Texas has worried its way deep into daily life. But a surge in violence over the past two months, with dozens of bodies piling up, has heightened anxiety and transformed Tamaulipas state into the newest crisis zone for the Mexican government.
This month, the federal government deployed more than 1,000 troops to try to reassert control here, shifting the spotlight in the drug war away from the Western state of Michoacán and onto this long-neglected battleground and key trade route to the United States. Failure to secure Tamaulipas, a symbol of the Mexican government's inability to bring law and order, could scare away oil investment just as the industry has opened up to foreigners for the first time in decades.
Apart from scattershot glimpses on social networks, little information about the daily dangers trickles out from the threatened local press. But a recent visit to this wealthy port city revealed a population living with suffocating worry. Buses have stopped running at night. Bullets fly outside the Wal-Mart and Best Buy. Steakhouses and cocktail lounges have burned to the ground.
"We are a failed state," said a student at the Autonomous University of Tamaulipas, who spoke on the condition of anonymity out of fear for his safety. "There is no law. It's the rule of the gun."
For years, many Tamaulipas residents who could afford to decamped to the United States or safer cities. But as the fight for supremacy intensified between the Gulf cartel and its former mercenaries, the Zetas, the federal government has stepped in. Earlier this month, Mexico's interior minister, Miguel Ángel Osorio Chong, flew to the border city of Reynosa to announce a new security strategy for the state, appointing four senior military officers to rule, in effect, with martial law.
Tamaulipas, with its shore on the petroleum-rich Gulf of Mexico and refineries and oil-services companies, has strategic importance, particularly now that Mexico is opening its oil industry to foreigners for the first time in 75 years. Businessmen here believe the timing of the new military operations are, in part, an effort to establish enough law and order to attract oil investment.
For many residents, however, the simple acknowledgment of how bad life had become afforded a small amount of relief.
"It's like with an alcoholic: If you don't accept that there is a problem, you can't move forward," said Eduardo Cantú, a leader of recent anti-violence marches here. "We as citizens can't lose hope. We have to continue as if peace is possible."
Tampico, a port city of 300,000 with oil refineries, palm trees and Starbucks, looks remarkably tidy for all the chaos.
One reason for the anguish here – beyond the rampant extortion, near daily kidnappings and gunfights in the streets – is the feeling that local government officials and police work hand in glove with the cartels. Residents have learned from experience they often do not receive support from authorities when they speak out against crimes.
A former governor of Tamaulipas, Tomás Yarington, was indicted last year by U.S. federal prosecutors on organized crime charges and is now a fugitive. The current governor, Egidio Torre, was elected only after his brother, the original Institutional Revolutionary Party (PRI) candidate, was shot and killed. This month, Torre's chief bodyguard was arrested on suspicion of orchestrating the murder of the state's intelligence chief.
The problem for Mexico's federal government as it escalates military operations is that "they don't have a reliable partner to work with in the state government," said Carlos Heredia, a former congressman and governor who grew up in Tampico.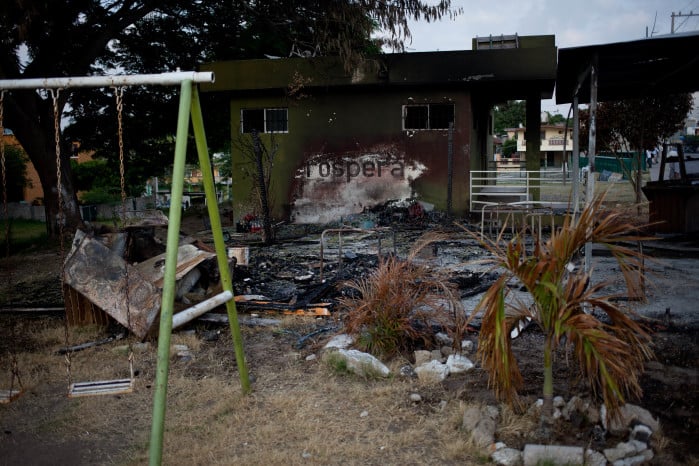 The federal government has placed four military commanders in charge of different sections of the state – in essence superseding the governor's authority – to try to tamp down drug-gang violence. But unlike the ongoing military operations in Michoacán, there is no anti-cartel citizens' uprising here to help the government.
There is only pervasive fear in a city that is constantly looking over its shoulder.
"All the people who talk too much are killed," said a grocer in Tampico, who agreed to speak only if he was not identified. "That's the rule."
At his family-run store, the grocer has paid a monthly tax of $775 to the Gulf cartel for years. The process has become orderly. On the last day of each month, he arranges by cellphone and text message to meet his cartel contact and deliver the cash. His extortioner, he said, comes unarmed and is generally polite. Once, when his payment was a day late, the cordial tone disappeared. Don't let it happen again, he was told.
The grocer said a kidnapping or killing would not be the cartel's initial form of retribution.
"They first give you legal problems," he said, explaining that a city inspector would materialize with a series of concocted health violations or code infractions.
By paying the cartels, the grocer said, local businesses also buy themselves a buffer from government oversight. He sells liquor 24 hours a day, even though that is technically illegal, because he pays his "tax" faithfully.
"If you pay, they don't check the way restaurants prepare food. Nightclubs can bring in underage boys and girls to drink. Other businesses are allowed permission to do illegal dumping," he said. "There's a lot going on."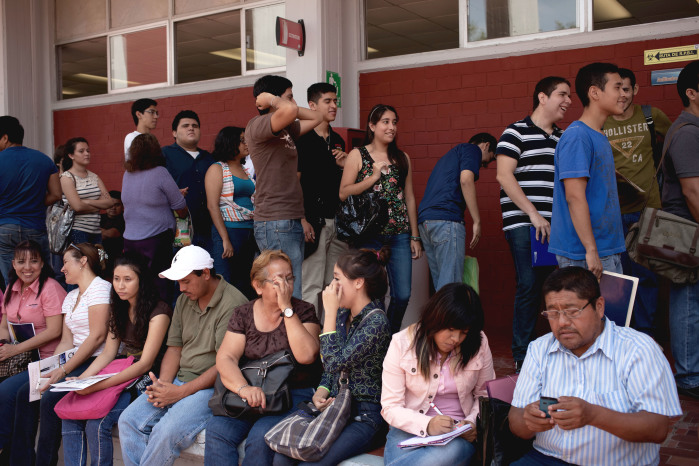 Last week, the grocer received a phone call from a new group wanting to collect. The caller demanded $5,000. He hung up the phone – he had dealt with this long enough.
"If the government doesn't do anything soon," the grocer said. "There will be a revolution here."
The latest wave of violence in Tampico broke out the first weekend of April, two days after the arrest of a Gulf cartel boss known as Commander 14. The ensuing struggle for authority spilled into the streets, with running gun battles in several neighborhoods, leaving at least 17 people dead.
Since then, residents learn of the day's damages – the burned buses, decapitated bodies, bursts of gunfire – on Twitter and Facebook pages because the local press all but avoids reporting on the violence due to cartel intimidation.
Last week, one Tampico newspaper ran an editorial about the history of wine-making and reprinted a full-page, 22-year-old interview with a former German president. Another newspaper published a front-page story about the city's 32,000 street dogs.
But there has been little investigation into why two branches of a popular sandwich shop, Tortas Yoya, were burned to the ground. Or who sprayed bullets into the façade of the El Rincón del Angus steakhouse. Or why attackers burned down La Cervecería beer hall and La Clásica Cantina, both on Avenida Hidalgo, one of the city's main boulevards. There are rumors that the businesses were targeted because they were laundering money for rival cartels or because they had failed to pay their protection fees.
"Information flows very slowly here," said Lubin Jiménez Horak, who hosts a twice-daily radio program that has a reputation for addressing the violence more forthrightly than most. "We all know that the problem exists, but what can we do?"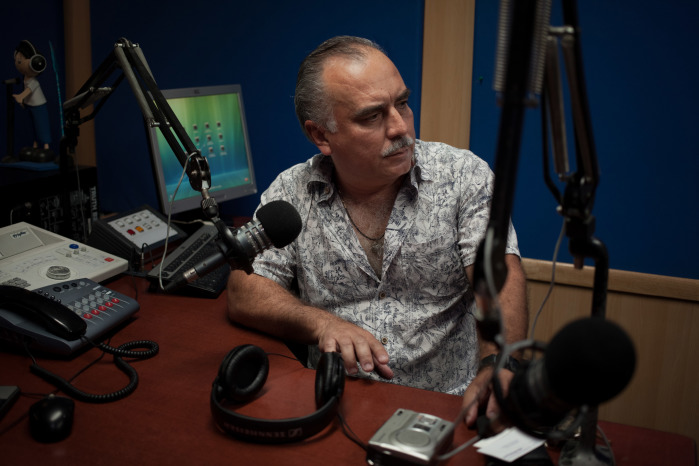 On May 11, the University of the Northeast in Tampico alerted medical students that they should wear civilian clothes rather than hospital attire. The cartels had been abducting doctors and forcing them to treat wounded foot soldiers.
"They think, ah, you know how to suture and cure wounds, come with me," one medical student at the Autonomous University of Tamaulipas said. "The cartels kidnap for money, but most of the time it's to cure their wounds."
Classes had just ended for the semester, but there was nothing to celebrate.
"We used to go out and have a little fun," the student said. "But now they've burned down all the bars."
© 2014, The Washington Post