GUATEMALA CITY – Guatemala's highest court ruled last Friday that Attorney General Claudia Paz y Paz will be out of office in May, half a year before her original end of term. However, while this is a blow to many in the international human rights community, it is not necessarily a victory for Guatemala's political right, as Paz y Paz has filed paperwork to be considered for a second term as the nation's top prosecutor.
The Constitutional Court ruled in favor of conservative attorney and businessman Ricardo Sagastume when it declared that Paz y Paz's term as attorney general ends on May 19, not in December after four years, as stipulated by the constitution.
A U.S. State Department spokesperson cited by The Sacramento Bee said the United States had "enjoyed unprecedented cooperation with Attorney General Claudia Paz y Paz in Guatemala" and was "disappointed" in the court's ruling. "As attorney general, Paz y Paz has made incredible progress in combating corruption and organized crime, and prosecuting human rights violations in Guatemala."
The statement added that the embassy would "follow the upcoming attorney general nomination and selection process extremely closely."
"After many years of near impunity for human rights crimes … we were finally starting to see the country make progress on several fronts" under Paz y Paz's prosecutorial leadership, Daniel Wilkinson, managing director for New York-based Human Rights Watch' Americas division, said shortly after the court's provisional ruling against Paz y Paz in February. "The justice system was finally starting to get some traction."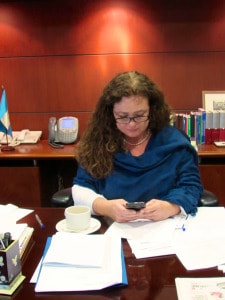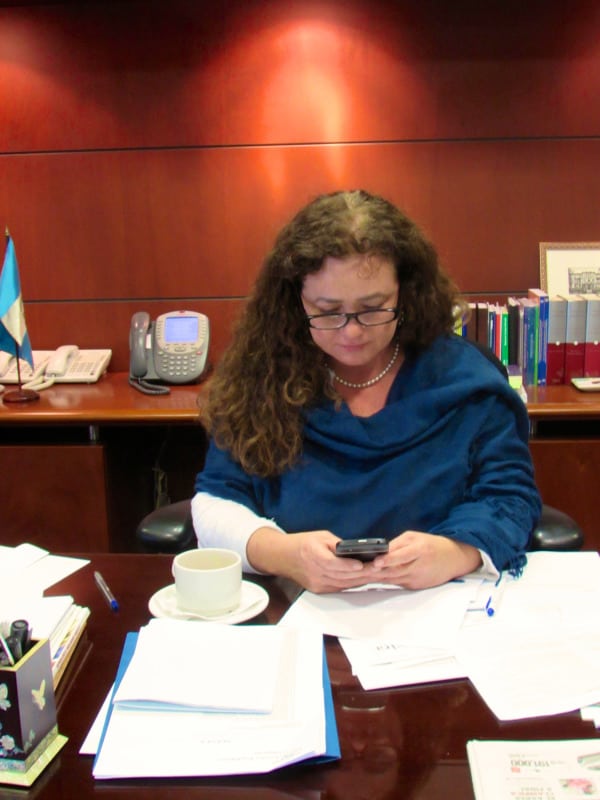 The court's 69-page ruling stated that the office of the attorney general is "an institutional, not personal period." According to the court's interpretation, Paz y Paz has been serving out the remainder of a four-year term that began with the prior attorney general, who was dismissed shortly after his appointment. The court did, however, dismiss the claim that Paz y Paz had sought to illegally extend her time in office.
Now, the process of selecting the next attorney general must proceed at a breakneck pace. Last Friday, Paz y Paz presented her paperwork to be considered for the position once more. On Monday, a selection committee began reviewing 30 applications for the job, and six were quickly eliminated. The committee must present a final list of six candidates to President Otto Pérez Molina by May 2.
The crowded field includes Jorge Luis Donado Vivar, a former organized crime prosecutor, and Julio Cesar Rivera Claveria, former interior vice minister.
By her own estimation, Paz y Paz's greatest achievement in office has been the reduction of impunity from 95 percent to about 70 percent: "I believe that this is a very important achievement because it absolutely demonstrates that an efficient criminal investigation can be made with respect for the law and the rule of law."