Three weeks after the mysterious killing of 52-year-old Stephen John Rutkiewicz – a New Yorker who frequently vacationed in the northwestern province of Guanacaste – no new information has surfaced.
Early in the morning on Dec. 22, Rutkiewicz was shot twice in a car in Brasilito. He drove several hundred meters to find help, but bled to death waiting on an ambulance.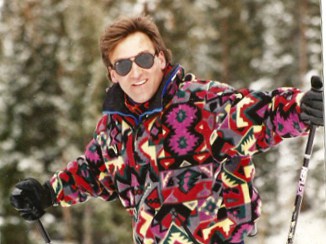 In the absence of helpful leads, Rutkiewicz's previous status as a witness in a murder trial in Troy, New York, has been referenced repeatedly in the press, in some cases accompanied by baseless speculation that Rutkiewicz was killed because of his pending testimony.
New York prosecutor Michael McDermott, who was set to call Rutkiewicz to the stand, said the witness would have played a very minor role. Rutkiewicz had already testified once, and McDermott – whom The Tico Times reached over the phone – read from the court transcript to demonstrate the extent of the Rutkiewicz's role as a witness.
His testimony was part of the 2004 trial of Michael "Murder" Hoffler, who was accused of ordering a hit on police informant Christopher Drabik. In 2003, Drabik had been shot to death by Gregory "G" Heckstall, a childhood friend of Hoffler. Drabik had been set to testify in a pending drug case against Hoffler.
"Rutkiewicz's transcript is only two pages long," McDermott said. "All [Rutkiewicz] said was that he knew Mike Hoffler in December of 2003 when the murder occurred … and that he called [Hoffler] about 30 times, and that was the telephone number he reached him at."
Rutkiewicz spent about two minutes on the stand, and there was no cross-examination, McDermott said. Along with other witnesses, Rutkiewicz corroborated that Hoffler was using a certain prepaid phone number at that time. Because Hoffler's user data was not collected at the time he purchased his phone, it was necessary to call witnesses to prove that Hoffler was reachable at that number, McDermott said.
Although Hoffler was convicted and sentenced to 30 years in prison, the verdict was overturned three years later on the technicality – jurors had not been properly sworn in. The retrial date has not been set.
"There's no urgency here," McDermott said. "The case has been pending for years now … So it's not like [Rutkiewicz] was getting on a plane to come testify."
Friends said Rutkiewicz had a ticket to return from Costa Rica to New York for Dec. 18, four days before he was shot. He postponed the trip back to Dec. 22, and was shot that morning.