Incopesca, environmental organizations square off on World Oceans Day
Metaphorical seas turned red in San José on Thursday as government officials and conservation organizations got together to celebrate World Oceans Day.
The Costa Rican Fisheries Institute (Incopesca) started the day off with what appeared to be a preemptive press conference announcing the rejection of a complaint filed by the Marine Turtle Restoration Program (Pretoma) before the Secretary of Environmental Affairs (SAA) for the U.S.-Central America Free Trade Agreement (CAFTA).
That complaint alleged Incopesca had not complied with regulations in CAFTA requiring shrimp trawlers to use Turtle Excluder Devices (TEDs) on their nets.
Luis Dobles, Incopesca board president, called the allegations "false" and "reckless."
"After an analysis of almost seven or eight months, … [the SAA] believes the response of Costa Rica … is totally consistent to answer each and every argument presented by Pretoma, and as a result, officially notified the government of Costa Rica that it has suspended the evaluation process and ordered that it be archived," Dobles said.
The Incopesca official added that the dismissal of the complaint means Costa Rica avoids potential fines of up to $15 million.
Two weeks ago, the United States announced the end of a three-year embargo on Costa Rican shrimp exports. The ban was levied against the country in 2009 for lack of enforcement of the use of TEDs on shrimp trawlers. U.S. inspectors visiting Costa Rica in October and November of last year concluded the country had improved means to sanction captains that did not use the devices, which help protect endangered sea turtles from drowning in fishing nets.
Dobles and his Incopesca entourage then headed across town to the Legislative Assembly where the environmental sharks were circling.
The Front for Our Seas is a collective of nongovernmental conservation organizations, including Pretoma, organized to "improve marine administration via a series of legal, scientific and political approaches."
The front held their own public discussion in the assembly's Ex-Presidents Salon, and Dobles ended up seated next to Pretoma President Randall Arauz, who filed the now-dismissed complaint before CAFTA.
For the next two and half hours, speakers from different environmental groups took swipes at Incopesca, accusing the institution in no uncertain terms of abetting shark finning, a destructive practice that is decimating shark populations globally. Groups also accused Incopesca of setting fisheries policy with little or no scientific studies or annual fisheries data to guide policy-making, of allowing foreign fleets to over-exploit tuna fisheries in Costa Rican waters, and of catering to the semi-industrial and industrial national fleets at the expense of small-scale fishermen in the development of management policy.
Last week, the Front for Our Seas filed a lawsuit before the Constitutional Chamber of the Supreme Court (Sala IV) asking for a ban on shrimp trawling, which is recognized to be an environmentally destructive form of fishing resulting in sea-floor damage, siltification of ocean waters and huge amounts of non-shrimp bycatch. The Sala IV agreed to hear the suit.
The attacks on the institute were like chum in the water, eliciting grumbles from fishermen attending the forum in support of Incopesca, and stirring environmentalists into a feeding frenzy of grievance-airing.
Some fishermen held signs questioning Pretoma or showing support of the institute, and they cheered Dobles when he finished speaking.
Meanwhile, Costa Rican model and activist Leonora Jiménez queried Dobles on the makeup of the Incopesca board of directors. Five board members are representatives of the commercial fishing industry, a fact conservationists have long gnashed their teeth over.
Dobles did his best to bat away the criticisms, pointing out that the Incopesca board is composed according to the law that created the organization. He also pointed out that the institute operates on one of the smallest governmental budgets in the country, and that with only 18 inspectors to man the public dock in Puntarenas on the Pacific coast, the organization has a massive job on its hands.
Environmentalists seemed unimpressed with Dobles' responses, but several fisherman stood to voice their support for Incopesca and to accuse Arauz of lying.
But when the tide went out and the heated exchanges died down as attendees made their way towards tables lined with coffee and hors d'oeuvres, it was hard to tell who had been the sharks and who had been the bait.
"Pretoma and [conservation group] MarViva want to shut down and stop everything," said a man who identified himself as shrimp trawler, but did not want to share his name. "Help us improve, help us make our fishing better, but don't shut us down."
You may be interested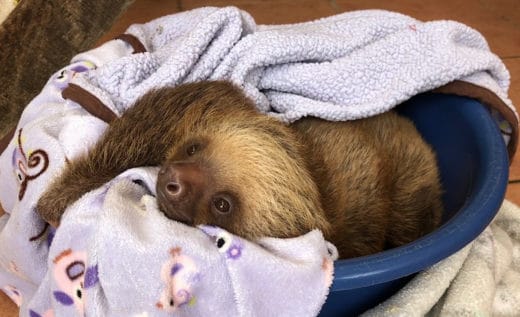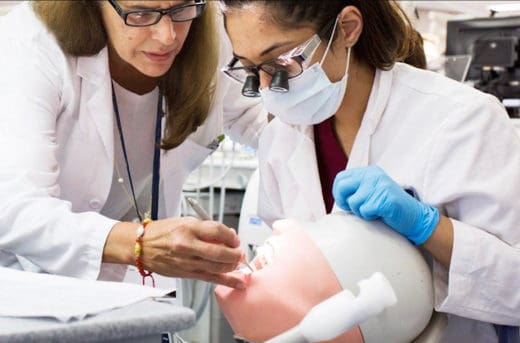 Dental Tourism
2349 views
Dental school or Costa Rica dental abroad?
Patrick Goodness / Goodness Dental
-
November 28, 2020
A visit to the local dentist is becoming too expensive for most Americans. While prices for routine check-ups and cleanings…