A hostile armed takeover in the Southern Zone?
A land dispute in Drake Bay on Costa Rica's Osa Peninsula that national media claims to have "terrorized" an entire town appears to be a controlled and isolated incident that affected only a few people.
While local papers reported that Drake Bay residents are "full of fear" after a group of "armed" men took over a 40-hectare plot of land, most residents seem to be going about their business.
"People seem pretty apathetic about it," said Vanessa Larkin, a manager at La Palma Lodge in Drake Bay. "They just think, 'not my yard, not my house.'"
On Monday morning, a group of at least 12 men donning military fatigues entered the property in Rincón de San Josecito in Drake Bay, porting BB guns – weapons that were originally reported to be assault rifles. According to locals, the property belongs to U.S. citizen Belfoure Brenes.
But Brenes is out of the country and left the property in the hands of his Costa Rican property manager José "Chango" Gomez, who has taken care of the home for several years while Brenes is not around. Gomez was at the home with his two young sons when the men burst in on Sunday.
The group ordered Chango and his sons off the property and the three left unharmed.
"Pincho" Amaya, Chango's distant cousin, told The Tico Times that there are "pending problems" between the men on the property and Chango.
Pincho said some of the men have been seen walking around town, purchasing food and cigarettes, but he said that the group is "very reserved."
Costa Rica's Judicial Investigation Police (OIJ) arrested five of the men who took over the property and  confiscated two BB guns. Authorities will take the five captured men to the prosecutor's office in Osa, where they will be charged with usurpation and aggression with firearms. OIJ police continue to search for the remaining suspects.
Pincho was never worried.
"I have nothing with them, so I go on with my day," he said. "People here aren't afraid. The problem is with Chango and his family, so if you don't have problems with them, you are fine. It's not your problem."
You may be interested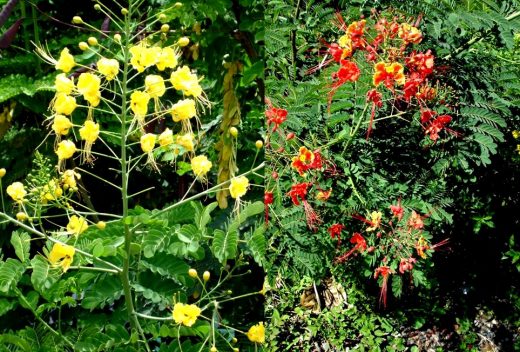 Home Gardening
15532 views
Home Gardening
15532 views
Costa Rica Multipurpose Patio Shrub – Malinche
Ed Bernhardt
-
April 11, 2021
Here's another attractive ornamental that's a favorite Costa Rican backyard patio shrub. You'll find malinche (Caesalpinia pulcherrima) growing in just…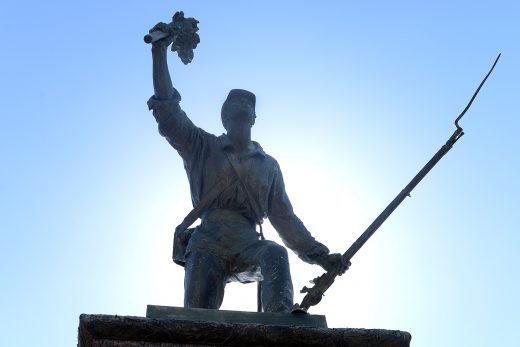 Costa Rica
2479 views
Costa Rica celebrates Juan Santamaría Day
The Tico Times
-
April 11, 2021
Costa Rica, lacking an army since 1948, has relatively few war heroes. Perhaps the most notable exception is Juan Santamaría, a…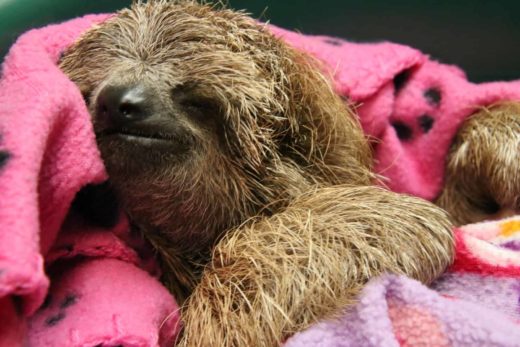 Sloth Sundays
5 views
A sloth for your Sunday
The Tico Times
-
April 11, 2021
Happy Sunday from all of us at The Tico Times!