Arenal Report 10/01/10
The children of the La Fortuna area were shown a new use for trash at Desafío Adventure Company's fifth annual Día del Niño (Children's Day) event Sept. 12. A day full of food and games for 500 kids included the spirited bashing of piñatas made from recycled materials. The students had spent the month of August competing by school and grade to collect the most trash and wound up with so much – 4.5 tons, a lot of piñatas' worth – that they must have hauled in some from San José. Destroying the piñatas then added a bit to their 4.5-ton haul. In addition to recycling, the children were encouraged to plant trees to stress the importance of protecting the environment. Desafío had a lot of help from other businesses in La Fortuna to assure a great reward for the trash seekers.
Arenal adults will have an excellent opportunity to entertain themselves German-style Oct. 8. Reiner Bicker at Hotel La Rana de Arenal has planned an Oktoberfest event to teach lakelanders how to fill themselves with beer and sausage. The hotel is beautifully located about three kilometers north of Nuevo Arenal on the lake highway. La Rana's regular menu will be available along with the Oktoberfest specialties. Reservations are not necessary; just show up from 5 p.m. on, or stop by the hotel anytime and get a head start. After all, October starts today.
You may be interested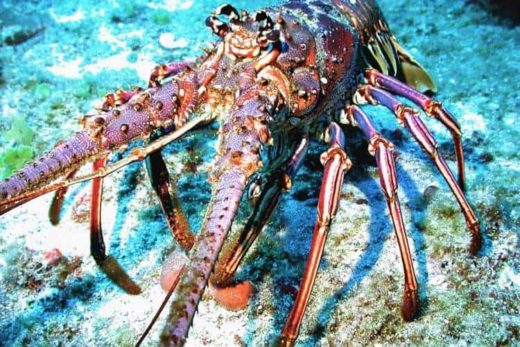 Fishing
1699 views
Central America begins ban to protect lobster
AFP and The Tico Times
-
February 27, 2021
Countries of Central America and the Dominican Republic on Monday will begin a ban to protect the Caribbean spiny lobster…