Wrapped Up in Silks: The Art of Aerial Dance
ONE month after Maricruz Hidalgo began hoisting herself up the two silk strands hanging from a steel rafter in an empty room behind the Budapest Café in San José, she now wraps her limbs in the cloths almost effortlessly and flips, hangs upside-down, hovers horizontally above the ground and wraps herself so she can't be seen. After just a few twice-a-week classes in aerial dance, the theater student ascends the cloths methodically and performs acrobatics and feats of flexibility with slow precision and obvious strength. And she is not an odd case."Within a month, you see a change. Within 15 days, you see a difference in strength. The first day most people can't climb up, but within a month they're making figures," instructor Adriana López said."You improve along the way – it's a different challenge for each person."The discipline – aerial dance – is a genre-defying and elegant mishmash of dance, acrobatics and theater. The cloth strands, called silks, are strung from crossbeams, rafters, tree limbs and jungle gym-like permanent scaffolding around the country. Aerial dancers perform on Pacific beaches in the northwestern province of Guanacaste and the Nicoya Peninsula and in the Culture Ministry building in San José.SINCE March, dancers have trained and performed behind the Budapest Café. It is the foremost segment of the Casa del Arcoiris, a house-like complex consisting of a crafts store and art gallery, a natural foods café, and a studio where students hone their skills in many of the neo-hippie arts."It is an art," López said. "You develop characters through your actions – it's not just flipping around. You try to transmit something through the dance."She has formally studied dance, specifically ballet, and performs with a group of vanguardistas, as she calls them, called Examina, at the Culture Ministry in downtown San José (221-2154).AT the Casa del Arcoiris, she teaches small groups of five or six beginner to advanced students how to shimmy up the lines and portray myriad scenes and characters.In the representation of a caterpillar weaving itself into a cocoon, the dancer tangles an ankle in the cloth 10 feet off the ground and sits back on it while squirming into the cloth's folds and wrapping them around his or her arms, ending completely covered.Another that López likes and teaches her students is the birth, life and death of a person who progresses from goo-gooing baby to stoop-backed geezer, which ends with a "dramatic" (and lethal) finale, she explained. Hidalgo, after just one month of training, does a surprising tumble backward from an upright perch in the center of the cloths that resembles a theatrical death."I feel alive; it's such a thrill," López said. "When you're playing a role – during a fall, for example – it gives you the feeling that you're the only one responsible for yourself. What you learn more than anything is self-reliance. It's not just physical; it's mental and emotional surety."SAFETY comes to mind when speaking of heights and hard floors below. López is rigid on safety and admonishes even slight breaches, such as sliding the last couple of feet down the cloth rather than lowering gently to the floor."You don't have your life in your hands," she said. "There are safeguards."The two-hour classes open with an hour of yoga stretches and strength- and balance-building drills that suspend bodies in improbable contortions inches above the ground, and are heavy on handstands and splits.An add-on that goes unpublicized, Zoltan Durán, keyboard player for one of the city's few non-cover bands, Amoun Sulú, accompanies the classes with original, often impromptu electronic music. His contribution might not make it onto the company's fliers – perhaps out of modesty, as his family owns the Arcoiris – but the ponytailed Durán alone is worth a visit.Classes are held Mondays and Wednesdays from 1:30-3:30 p.m. A planned Friday class may open soon. The cost is ¢2,500 ($5.10) per class. For more information, call the Casa del Arcoiris at 221-8480, or e-mail López at adrianadanzaentelas@gmail.com.
You may be interested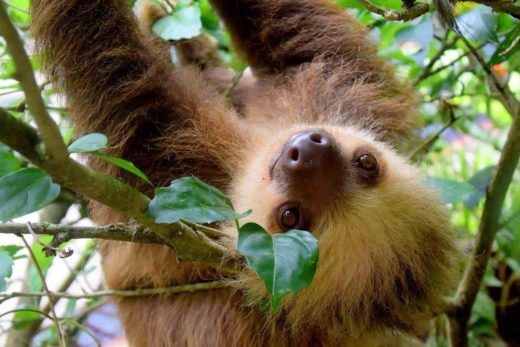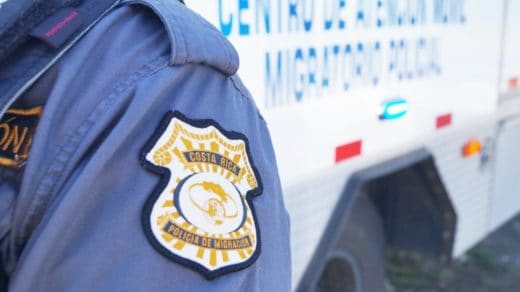 Business
72 views
How can I immigrate to Costa Rica?
Lic. Jorge Montero B.
-
February 28, 2021
Back in September 2016, when we lived in a completely different social environment, not yet affected by the global pandemic,…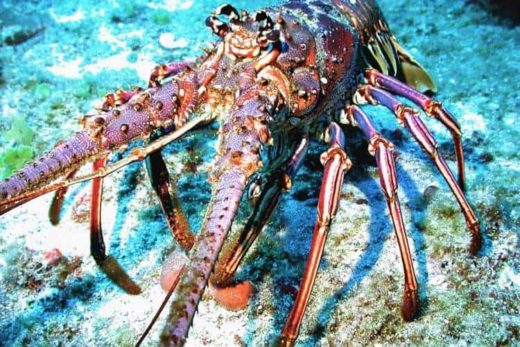 Fishing
1707 views
Central America begins ban to protect lobster
AFP and The Tico Times
-
February 27, 2021
Countries of Central America and the Dominican Republic on Monday will begin a ban to protect the Caribbean spiny lobster…