Is Abortion Debate On Horizon?, Reproductive Issues Get New Attention,
ALTHOUGH launching a debate on abortion in Catholic Costa Rica seems a challenging or even impossible task, presidential candidates for next year's election and a local feminist organization have recently raised the profile of this and other reproductive health issues.Polls show that citizens overwhelmingly oppose abortion, and church leaders maintain opposition to any practice they say violates human life. But with this week's presidential debate touching on topics such as sex education and abortion, the electoral campaign may have taken a turn unprecedented in Costa Rican history toward a more open discussion of such issues than has taken place before."I believe this is the first time that candidates dare plant their positions with all clarity," independent legislator Gloria Valerín, told The Tico Times this week.A local feminist organization, with support from a regional network of pro-choice Catholic women, last week launched a campaign to promote dialogue about abortion.The Colectiva por el Derecho a Decidir (Pro-Choice Association), a group of 12 women whose ages range from 24-55, celebrated Sept. 28 – the Day to Fight for the Decriminalization of Abortion in Latin America and the Caribbean – by drawing attention to Costa Rica's Penal Code, which punishes women who terminate unwanted pregnancies with up to three years of prison.MORAL and religious issues have already surfaced among the presidential candidates. At the first debate, held between the five front-runners last month, candidates were asked to consider whether Catholicism should remain the official state religion. (They were split.) During the second debate on Tuesday, Citizen Action Party (PAC) candidate Ottón Solís proposed a bargain of sorts with church leaders."As (President), I would propose a deal to the Church: to authorize the use of condoms in exchange for (our) opposition to all forms of abortion," he said during the debate, held in the auditorium of the University of Costa Rica (UCR) Law School.Later, during a phone interview with The Tico Times, Solís reiterated his opposition to abortion, but said he would have to consider whether it should be allowed under some circumstances."If a woman is going to die otherwise, then it (abortion) would have to be analyzed," he told The Tico Times. In Costa Rica, therapeutic abortion –practiced to save a mother's life – is the only type of abortion allowed.TUESDAY'S debate included two other candidates, Humberto Arce of the Patriotic Union and Libertarian Otto Guevara, neither of whom stated an opinion on abortion.During the first presidential debate last month, Guevara, Ricardo Toledo of the Social Christian Unity Party (PUSC) and Antonio Alvarez Desanti of the Union for Change said Catholicism should not remain the official state religion, while Solís and Oscar Arias, of the National Liberation Party, maintained it should (TT, Sept. 23).The National Liberation Party maintains that the topic of abortion should be treated with care, according to spokeswoman Gioconda Ubeda, who did not specify Arias' position."This issue must go to national discussion…it has plenty of shades," she told The Tico Times this week. Other candidates did not respond to The Tico Times by press time.THE Pro-Choice Association's movement, part of the "September 28th Campaign" that spans 17 countries in Latin America and the Caribbean, includes a series of forums on abortion and the release of a calendar that extends from Sept. 28, 2005 to the same date next year.Their efforts have received support from Catholics for a Free Choice, an organization established in the United States in 1973. It emerged in Latin America in 1987.Although no branch exists in Costa Rica and the Pro-Choice Association is a completely secular organization, the two groups work closely together, association member Margarita Salas said. Catholics for a Free Choice members have participated in the association's presentations here.According to association member Paola Brenes, the organization – created three years ago – is not yet working toward changing Costa Rican legislation. "Our purpose is to raise awareness," said Brenes, who explained the association does not have immediate plans to present a pro-choice bill to the Legislative Assembly."Costa Rica is… not yet ready for reform," she added.According to feminist lawyer Rose Mary Madden, in the early 1990s the assembly rejected the only bill presented to legalize abortion so far. This first attempt, designed to legalize the practice in cases of rape, met with harsh opposition, Madden said.Legislator Valerín agreed that "everybody" opposed this attempt and would likely oppose a new bill if one were presented today.A calendar sponsored by the National Women's Institute earlier this year that asserted a woman's right to abortion within its text met with heavy criticism after its release in March. A Demoscopía poll published in the daily Al Día that month showed 91.7% of Costa Ricans oppose abortion (TT, March 11)."This subject is taboo. If (legislators) could, they would raise the abortion penalty," said Valerín, who added she is prochoice.According to Libertarian Legislator Federico Malavassi, who said he opposes abortion, some at the assembly would find a discussion on its decriminalization inadmissible. He added, however, that the subject is under debate within the Libertarian Movement Party itself, since it is home to both pro-choice and antiabortion members. Candidate Guevara is pro-life, Malavassi said.IN the meantime, Costa Rican women continue to undergo clandestine operations. Those who can afford it head to destinations such as Cuba, where abortion is a legal option, according to Salas."Abortion has an economic face… women with fewer resources are at greater risk," Salas said at a press conference held Sept. 28 at the Spanish Agency for International Cooperation (AECI) to launch the campaign.Statistics from the Social Security System (Caja) reveal that between 1990 and 1994, 12.4% of maternal deaths in the country resulted from abortions and from 1984-1991, 8,669 women were hospitalized for clandestine abortion complications.Although no official number exists, a reproductive health survey revealed that 4,000-8,500 therapeutic abortions are practiced in public hospitals here each year, said Salas, a psychologist.HOWEVER, priest Jorge Pacheco, from Moravia, northeast of San José, said advancements in medicine make it more rare every day that a pregnancy puts a woman's life at risk.The Church stands in favor of life and condemns abortion, he added."Human life is inviolable. Legalizing abortion would mean tolerating a crime, something that is immoral. It would be a backward movement. In that case, we might as well become Nazis," said Pacheco, who studied moral theology at the Pontifical Gregorian University in Rome, Italy.When asked if the Church supports abortion when a pregnancy puts a woman's life at stake, the priest answered that decision would be up to doctors and the Church will always be pro-life.ABORTION is not the only controversial issue currently on the radar. Sex education has also been discussed both by candidates – who, like Arce and Guevara, maintain the Ministry of Public Education (MEP) needs to focus on this topic instead of the length of miniskirts in school parades (TT, Sept. 23) – and activists.According to sociologist Carmen Carro, the church has continually thwarted the country's efforts to offer sex education in public schools.In 1990, MEP published its first sexed teaching material, which raised alarm in the Church because "it did not conciliate morals with sexuality and was silent about marriage," Carro said last month. Three years later, MEP released new teaching material approved by the Church. The new guides reduced information on birth control and removed photos and detailed drawings (TT, Feb. 5,1993).Legislator Valerín said the state, not the Church, should oversee sex-ed programs. THE recent Pro-Choice Association events have also focused on emergency contraception – particularly the emergency birth control widely known as "the morning- after pill."According to lawyer Madden, no law exists in Costa Rica banning the use of emergency contraception.Contrary to popular belief, this type of birth control is not abortive, doctor Carmen Marín said during a press conference on emergency birth control held last month.Emergency contraception merely prevents pregnancies by inhibiting the fertilization process before sperm meets an ovule. If a woman is already pregnant, emergency contraception does not interrupt the pregnancy and in no way harms the embryo, according to "Emergency Birth Control: General Aspects for Decision-Making," a booklet published by a group of women from the Caja and the association, among other organizations.However, since the Catholic Church disapproves of all forms of birth control as contrary to life, it is opposed to the morning- after pill as well, priest Pacheco said. THE next UCR Women's Forum, called "Why Emergency Contraception is not Abortion: The Scientific Perspective," is scheduled for October 13 at 5:30 p.m. at UCR's Social Sciences Auditorium. For more information on the Colectiva, email derechoadecidir@yahoo.com.mx.Word On the Street: Opinions on AbortionIN an attempt to find out more about Costa Ricans' attitudes toward abortion, The Tico Times posed a series of questions on sexual health to eight people in downtown San José.While the four men interviewed agreed abortion should be an option in certain or all cases, the four women disagreed with the practice when it is meant to end an unwanted pregnancy.Alejandra Rojas, 29, a housewife, said she opposes abortion because "a new life, just like any other, isn't guilty of the errors of its parents," and lawyer Xochilt López, 24, said non-therapeutic abortion merits jail time. Lawyer Victor Rodríguez, 40, said "women should have the possibility of having an abortion depending on the situation – not if it's merely because they made a mistake."Asked about emergency contraception, lawyers López and Nancy Morales, 29, both said they believe the morning-after pill will cause an abortion. However, accountant José Luis López, 48, said, "It's not an abortion, but rather just another form of birth control.""They should add more years (to the abortion penalty). It's homicide." -Sally Rojas, 23, single mother"In my thinking, there is life as soon as sperm meets an ovule. That's where the discussion begins." -Nancy Morales, 29, lawyer"The couple should make the decision, not just the woman. I think the Church's opinion is totally irrational – it comes from thousands and thousands of years ago." Federico Campos, 19, mechanical engineering student"There should be no legal obstacles for it (abortion). Everyone is owner of his or her body." -José Luis López, 48, accountant
Facebook Comments
You may be interested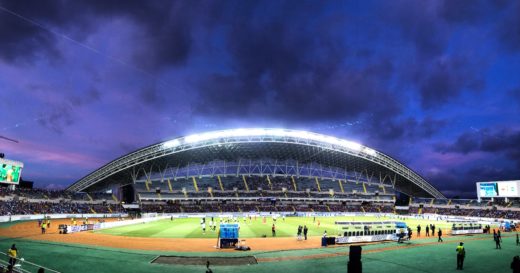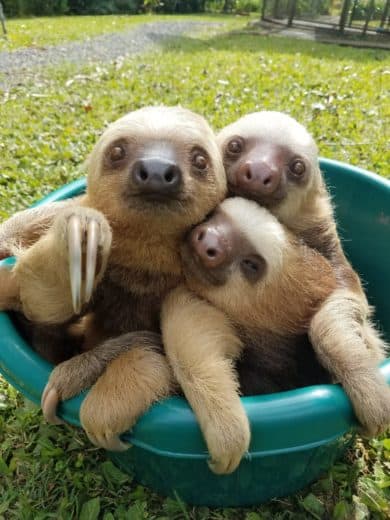 Sloth Sundays
272 views
Slothy Sunday: Bilbo, the Sloth Super-Dad!
Ally Chamberlin / Toucan Rescue Ranch
-
June 16, 2019
Today is a celebration of all fathers -- young and old, short and tall, by blood or simply by love.…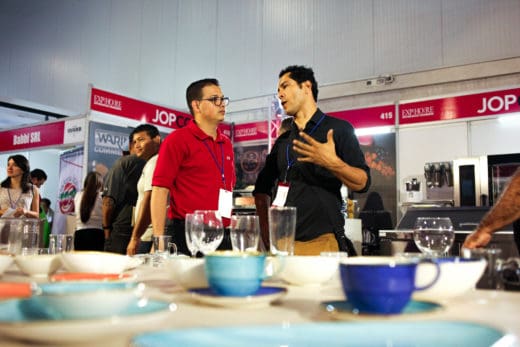 Travel and Tourism
240 views