First-Timer Scores Big Guapote
SEBASTIÁN Méndez had a day of glory on his first ever fishing trip Sunday at Lake Arenal, in north-central Costa Rica, nailing a 10-pound, 6-ounce guapote (rainbow bass) trolling deep off Snake Island with a green Rapala (see photo at right).He was fishing with his stepfather Ed Harold, both from San Pablo de Heredia, north of San José, with Arenal guide Glenn McBride, and went outside looking for a big one after getting a few pan-size fish inshore early in the day, Harold said.Méndez's fish weighed in at just over a pound heavier than the largest I have caught on the lake in my 20 years of fishing here. The record from the lake is 12.5 pounds, as authenticated by the International Game Fish Association, but that was overshadowed after a couple of years by a bigger one from a lake in Nicaragua. There are unconfirmed reports of larger fish out of Arenal.Tarpon action is still going strong on the northern Caribbean coast. The Río Colorado Lodge reports that Peter Mitchell, from Florida, and Alabama angler John Hogg jumped 11 tarpon Sunday, with two to the boat for release.Both went more than 90 pounds. Lodge owner Dan Wise said they are extending the $100-per-day discount for legal Costa Rican residents and anyone over age 60 untilSept. 7.No reports this week from any of the other lodges on the Caribbean side, but this is traditionally a time that brings few anglers to the country, even though fishing is good.On the northern Pacific coast, Gamefisher II skipper Richard Chellemi reports four or five boats a day are going out on charters, averaging 10-20 sailfish bites per boat, per day, despite the inconsistent weather, with rain one day and sunny skies the next.The Flamingo and Tamarindo boats are fishing straight out from Cabo Vela, he added.The most recent report from boats further south was for the week of Aug. 1-7, from Costa Rica Dreams out of Los Sueños, reporting that 11 boats fishing those days scored 72 sailfish and one 350-pound blue marlin release, along with 39 tuna, nine dorado, two jacks, three sharks and four snapper.Boats from Los Sueños and Quepos fish pretty much the same waters, so I assume the Quepos fleet had similar action but was unable to get a report from there. No word from anyone in the Golfito, Puerto Jiménez or Drake Bay areas on the southern Pacific coast.For more info on fishing or assistance in planning a trip to Costa Rica, contact Jerry at jruhlow@costaricaoutdoors.com or visit www.costaricaoutdoors.com.Skippers, operators and anglers are invited to contact Jerry with fishing reports by Sunday of each week. Call or fax 282-6743 within Costa Rica or write to the e-mail address above.
You may be interested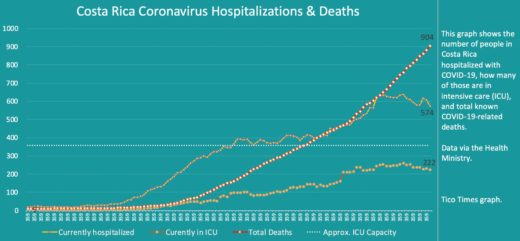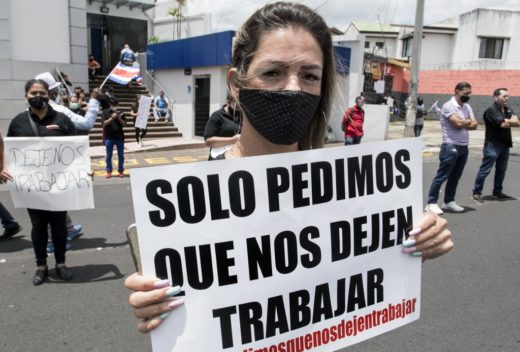 Business
3341 views
Some 34 million jobs lost in Latin America due to pandemic
Carlos MANDUJANO / AFP
-
September 30, 2020
The two aspirers for the presidency of Costa Rica, the evangelical preacher Fabricio Alvarado and the former minister Carlos Alvarado, reach the closing of the electoral campaign for April 1st with a technical draw, according to a poll disclosed this Friday.