Ostional's Hotel Luna Azul: Once in a Blue Moon
LEGIONS of people fall in love withCosta Rica on their first visit and dreamabout opening a restaurant or small hoteland making a new life in a tropical paradise.And once in a blue moon, the dreamactually comes true.Hotel Luna Azul (Spanish for "BlueMoon"), a new boutique hotel in farawayOstional, on the Pacific coast of the NicoyaPeninsula in the northwestern province ofGuanacaste, is that rarity: a personal dreamcome true for two enterprising Swiss partners,plus a dream destination for guestswho value creature comforts as well as naturalserenity.The hotel's road sign, on a bumpy dirtroad between San Juanillo and Ostional,north of the town of Nosara, advertisesLuna Azul as a "Design Hotel and GourmetRestaurant." It's a risky claim, as somany self-described "gourmet" restaurantstend to be anything but, and "design" is afairly subjective term that can veer perilouslyclose to pretentious. But ownersRolf Lichtenstein and Andreas Baumanndeserve blue ribbons in both categories.FROM the moment you enter the hotel,you know you're in a place where everythinghas been carefully thought out andfaultlessly executed. The décor is stylishlytropical, with hints of Mexican adobe and acolor scheme that ranges through everyshade of ocher, accented with Provenceblue. The alfresco lobby/bar has handsomeCosta Rican-made teak furniture, pepperedwith exotic Balinese chairs and an antiquecarved-wood table from India.From top to bottom, everything whispersquality: beautiful wicker fans hangfrom a ceiling lined with caña blanca(cane); sculpturalhanging glass lampsin dark blue and yellowhues illuminatethe bar, featuring acurved counter carvedfrom one hugepiece of guanacastewood. The restaurant,bar and lobbyare set on three graduatedlevels, alllooking out onto aninfinity pool backedby a vista of trees,unmarred by a single building, with aglimpse of blue ocean on the horizon.Neat hedges of coral-colored ixoraaccompany a path that winds down a gentle,grassy slope to the hotel villas, paintedin shades of ocher. Three large villas facingthe ocean and two set-back, tree-shadedduplex villas can accommodate separatesets of guests or be combined for familygroups.THE eye for detail in the main buildingis echoed in the guest quarters. Extratouches are as simple as teakwood closetswith louvered doors, wooden hangers andslatted shelves to keep your clothes fresh;excellent directional overhead readinglights; screened windows and sliding glassdoors; and a remote-controlled silent airconditioner.Form combines with function in thehandsome coral-stone bathroom floors,which are attractive and non-slip. Modern,conical vessel sinks, glazed a startlingcobalt blue, have a sleek, high-tech, onepiecefaucet. Importedfrom Switzerland,the removableshowerheads dispenseplentiful hotwater.There's romancein these villas, too.The outdoor showers– big enough for two– preserve plenty ofprivacy while allowingyou to showerunder the moon andstars. Beds are kingsize,with handsome wooden headboardsand firm mattresses. The three villas featureprivate decks with leather rockingchairs, overhead fans, teak decks and vistasof forest and ocean. The duplex roomshave similar decks looking out onto forest.IF you can tear yourself away fromyour comfortable cocoon, there's plentyto do. In San Juanillo, a small fishing villagea few kilometers to the north, visitorswill find nearly deserted beaches in fourcoves, three with white sand, protected bya rock reef. Beach lovers can stretch outunder the shade of almond trees, watcharmies of hermit crabs scuttle around,observe pelicans fishing, and swim inwarm water without fear of strong currents.Serious surfers can head to PlayaGuiones in Nosara, about eight kilometersto the south.Water lovers can hire a panga (smallboat) in the village for three hours for thebargain price of $25, and go fishing earlyin the morning or just go out for the rideand a chance to see sea turtles and dolphins.Serious fishers with serious cash(about $1,000) can charter a top-of-the-linedeep-sea fishing boat from The Sanctuary,a time-share luxury resort just up the coast.There's also hiking, horseback riding,birdwatching and river trips up the NosaraRiver in a noiseless, electric-motor catamaran.Or you can opt for a serious therapeuticmassage ($45 per hour) by Baumann,who is also a reiki master and homeopathist.But the main event here is turtle watching.Playa Ostional, the country's majornesting ground for olive ridley sea turtles, isjust a few kilometers south. Rainy season,June through December, is the peak timefor the famous arribadas that usually occureight to 10 days after a full moon, dependingon tides. But rainy season is also whenthe Nosara and Ostional rivers often flood,preventing turtle watchers based in Nosarafrom reaching the nesting beach. Luna Azulhas the advantage of having year-roundaccess to the turtle beaches.AFTER a late night or early morningof turtle watching, breakfast at the hotel,included in the room rate, is also an event:fresh fruit, yogurt, granola, mixed breadswith real butter and homemade jam, andrich, flavorful coffee. Just when you thinkyou've eaten enough to tide you over untildinner, the waiter comes to take your eggorder. The "everything" omelet is meltinglydelicious, as are the simple but perfectlycooked three-minute boiled eggs.The restaurant (see separate article) isso good that you will never need to leavethe hotel. Fish and seafood are the specialties,and the menu varies nightly.So far, about 60% of the hotel's guestsare from North America and 40% fromEurope. Some stay for two or three weeks,Lichtenstein says, just relaxing and enjoyingthe tranquility and the good food.Families head for the pool, the beaches andthe turtle watching. Couples disappearwithin the private villas for seriouslyromantic sojourns.In their various ways, all the guests getto share in the dream world that Lichtensteinand Baumann have created. Withhands-on management and constant attentionto detail, Luna Azul is sure to glowfor some time to come, not just once in ablue moon.
You may be interested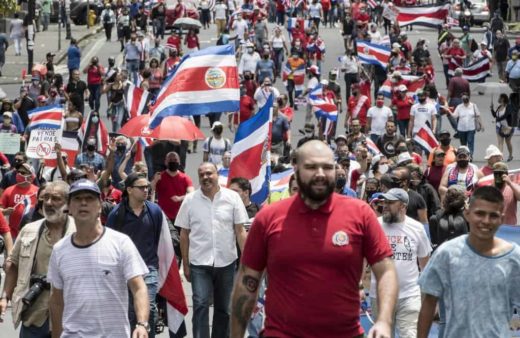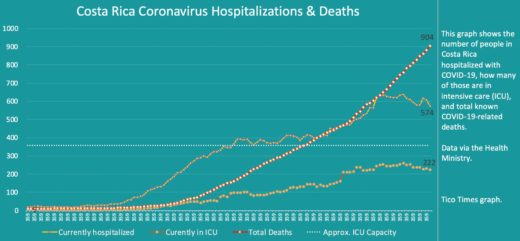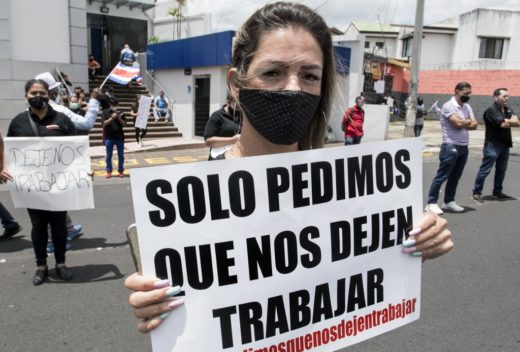 Business
3343 views
Some 34 million jobs lost in Latin America due to pandemic
Carlos MANDUJANO / AFP
-
September 30, 2020
The two aspirers for the presidency of Costa Rica, the evangelical preacher Fabricio Alvarado and the former minister Carlos Alvarado, reach the closing of the electoral campaign for April 1st with a technical draw, according to a poll disclosed this Friday.