Country's Young Surfing Talent Showcased at Finals Event
WHILE theGrand Finals ofthe nine-month-longannual countrywidetournamentCircuito Nacionalde Surfwent off last weekendat Playa Hermosa'sLa Curva,on the centralPacific coast, in afairly typical fashion,the event was,in essence, awatershed in the progress of Costa Ricanprofessional surfing.When all was surfed, maneuvered, paddled,judged, scored and rewarded, fourdefining moments had taken place:1. Venezuelan Ronald Reyes, who nowlives in Jacó, just north of Playa Hermosa,earned $1,800 out of a total $5,000 donatedby OP Fragrance, and the remainingprize money of $2,500 was divided amongthe other winners thanks to the generousdonations of sponsors who stepped up tosupport Costa Rican surfing after a longstruggle by the Tico Surf Federation togather financial support for the sport. Theyincluded PowerAid, Freestyle, Alpina andAdrenalina.2. Jacó's Álvaro Solano and LisbethVindas were able to hold onto the NationalChampionship titles they earned last yearby becoming the 2004-05 Circuito champions– he for Open, she for Women's – carvinga path for a surfing dynasty that will befollowed up by the country's promising up andcoming surfers. Vindas is the five-timeCosta Rican Women's Champion.3. Tamarindo – often considered theunfortunate surf stepchild – made a strongshowing at La Curva: Federico Pilurzutook fourth place in the individual Opencontest and for the entire 2004-05 year;Giovanni Perini won first place and MattChelini fourth in Juniors for the weekend'sevent; Isaac Vega became the 2004-05Junior National Champion and Perinicame in third for the year; and debut competitorDottie West placed third in Women's for the La Curva date.4. The kids really proved themselves aforce to be reckoned with; 20 were chosenfor a training camp that will ultimately producethe National Junior Team that willtravel to Huntington, California, thisOctober to compete in the InternationalSurfing Association World Junior SurfingChampionships. Solano was named coachfor the camp.THE day before the Grand Finals wereset to begin, organizers were a little concerned,with waves at about two feet. Butnature cooperated, and, by Friday, theyrose to "five-foot-plus perfection," accordingto Circuito director Giancarlo Loria,and continued to rise through Sunday, givingall divisions great conditions.In a nail-biting finish, Ronald Reyes"got the biggest wave and risked a lot onevery single wave," Circuito head judgeYeffrey Rojas reported. Though away inVenezuela for much of the year, Reyesmanaged to compete in four 2004-05Circuito contests, including this win."I'm very fulfilled," he recounted, withcheck, trophy and giggling one-year-olddaughter Leah in hand. "I was waking upevery day to train for three hours. I plannedmy strategy for this contest, which was tosurf hard and concentrate. I ended up usingthat strategy and looking for that onestrong wave. I found it, and I'm so happy."Reyes' Open win however, was not agiven. It deserved a tremendous amount ofrespect, said Solano, who didn't make it tothe Finals this time but didn't need it to winhis 2004-05 crown."I think Ronald beat me in the last 30seconds of my last heat," Solano said. "Itwas okay, though, because my goal for thewhole year was to prove I could win thechampionship again. And I did. I'm not themost radical surfer, but I'm the most consistentand because I am, I can marchthough each heat and stay at that same highlevel throughout the contests, throughoutthe year."VINDAS has owned the Women's titlefor all five years the Circuito has been inexistence, but was challenged in 2004-05by Pavones' Laura Pecoraro, not onlybecause of the latter's skills in the water,but also because Vindas had taken timeaway from the Circuito to compete in theinternational Latin Pro and WorldQualifying Series representing Costa Rica."I had a hard time with Laura thisyear," she explained. "This contest (in LaCurva) was a hard one. I knew that I had towin it because when the time comes, mygoal is to retire as a champion."Both Solano and Vindas – as well assome of the other older statesmen of Ticosurfing, including Federico Pilurzu andNino Myrie – are now taking expandedroles in the development of the country'ssurfing opportunities. For her part, Vindaswas instrumental in securing funds fromOP Fragrance for the Grand Finals' prizemoney. In addition, she is currently negotiatingwith Red Bull to have its coach comehere and work with Costa Rican teammembers to further hone their skills. Shealready appears in various magazine adsand videos surfing as a Costa Rica teamrider for Billabong, as does her youngerbrother Luis.Another Vindas family member, ManuelMessen Díaz, 9, took home a couple oftrophies over the weekend only weeks afterbucking clan tradition by signing withQuiksilver. Díaz earned enough points thisyear to place second in the Mini-Grommetcategory for the 2004-05 season.IN addition to running his successfulsurf camp/school Vista Guapa in PlayaJacó this past year, Solano has been advisinga lot of youngsters, including 16-yearold Shawn Brown, who "reminds me ofmyself because he wants to do good nomatter the price."Now, with another championship underhis belt, Solano will take his high-rankingposition and become a mentor as nationaltrainer for the next generation of champions,including those pre-selected for nationaljunior team training, which will takeplace June 11-12 at La Curva. Solano saidthe beach closely emulates the Huntingtonsurf, which is where the final eight candidateswill represent Costa Rica at the worldjunior championships in October. Solanowill be solely responsible for making thefinal recommendations to the Circuitoboard when it convenes June 18-19.The job promises to be tough, as someof these youngsters are very determined towin. Take Ariel Aguero, 13, from ManuelAntonio, who demanded to be interviewedFriday, the first day of the finals event."Hey, interview me," he shouted withthe bravado of someone who seemed toknow that a few hours later he would becollecting the first-place trophy in theGrommets category."I borrowed a board five years ago andkept surfing Playitas," he related. "I didokay in my first contest in ManuelAntonio. After that I came in second in myfirst Circuito there."Aguero added that he gives surf lessonsat Kobe Surf Shop after school, and that hisparents are proud of him."I want to keep going and be numberone in Costa Rica for my country. I lovesurfing."Aguero's sponsors are Ríos Tropicales,Kobe Surf Shop and Grand Scope. OtherCircuito sponsors include Bar Plankton,Hotel Mar de Luz, Jammin' Surf Camp,The Backyard, Mango Mar, Hotel Bohjo,Best Western Jacó, Arenal Pacífico, 91.1 LaRadio, Quiksilver, Mango Surf & Skate,Moh's, Jammin' Surf Camp, Carton, ChicaSurf, Banzaii, Roxy, Cala Luna Hotel &Villas, Tamarindo Vista Villas, Dakine,Fischer Bros., Shifi Surf Shots, BevyMedia Corp, Jass, Surfos and Red Bull.
You may be interested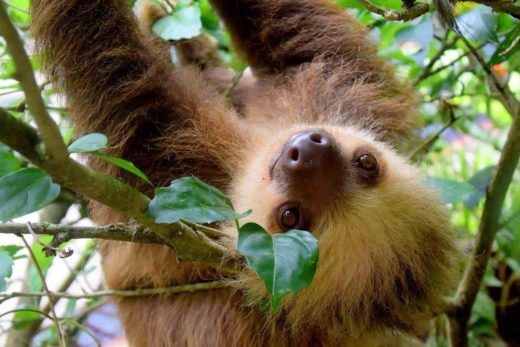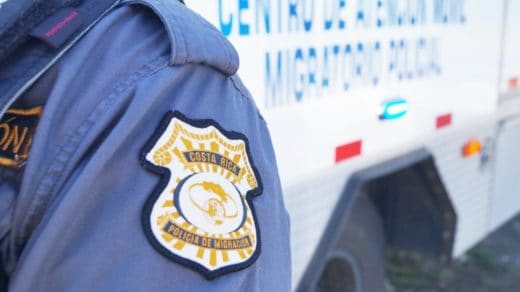 Business
71 views
How can I immigrate to Costa Rica?
Lic. Jorge Montero B.
-
February 28, 2021
Back in September 2016, when we lived in a completely different social environment, not yet affected by the global pandemic,…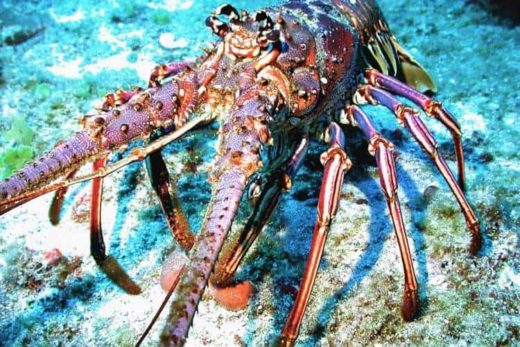 Fishing
1707 views
Central America begins ban to protect lobster
AFP and The Tico Times
-
February 27, 2021
Countries of Central America and the Dominican Republic on Monday will begin a ban to protect the Caribbean spiny lobster…