U.S. Teacher Convicted Of Sex-Tourism Plans
A U.S. middle-school teacher fromNew Jersey was convicted by a federaljury in Miami of planning to have sexwith two young girls in Costa Rica, accordingto reports in The Miami Herald andthe New Jersey-based Home NewsTribune.George Clarke, 44, was convicted lastweek on three counts of sex-tourismcrimes after making travel plans throughan online travel agency called Costa RicaTaboo Vacations. The Miami Heraldcalled the site an undercover FBI operation,but other news sources never mentionedthe connection.The Web site caters to "the discreetmale" and asks prospective clients whatage groups the traveler prefers – beginningwith "under 12" and ending with "18and up." It even has a comments sectionfor satisfied customers that mentionswell-traveled areas around Costa Ricasuch as Jacó Beach, on the Pacific coastwest of San José.Clarke, who was arrested Aug. 16,2004, after boarding a flight in Miamibound for Costa Rica, was charged underthe federal Protect Act of 2003, whichstipulates that a person who travels withthe intent to engage in underage or otherillicit sex acts can face a fine or imprisonmentof up to 30 years or both, theTribune reported.Clarke is scheduled to be sentencedApril 11 and faces at least five years andup to 30 years in jail.His attorney, David Marcus, said theyplan to appeal. He argued Clarke did nothave sex with the girls or even leave theUnited States, and believed what he wasdoing was legal.Clarke, who is also a former policeofficer, said he discovered the site afterhis wife left him, taking their two daughterswith her.
You may be interested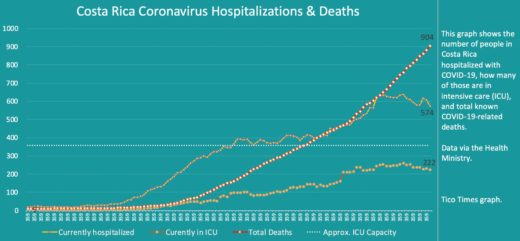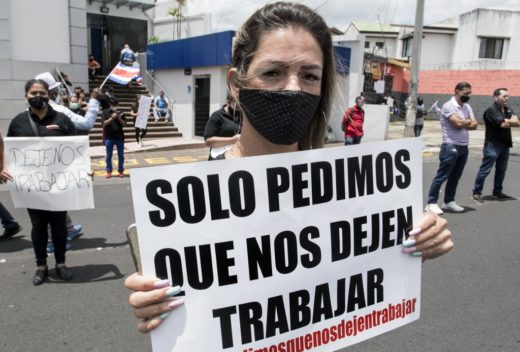 Business
3341 views
Some 34 million jobs lost in Latin America due to pandemic
Carlos MANDUJANO / AFP
-
September 30, 2020
The two aspirers for the presidency of Costa Rica, the evangelical preacher Fabricio Alvarado and the former minister Carlos Alvarado, reach the closing of the electoral campaign for April 1st with a technical draw, according to a poll disclosed this Friday.