Costa Rica has more than 100 electric car charging stations within its national territory, according to First Lady Claudia Dobles, making the Central American country the first in the region with a nationwide charging network.
The news was announced this week during a forum to provide updates on Costa Rica's National Decarbonization Plan, which aims to decarbonize the country's economy by 2050.
The website PlugShare, which identifies EV charging stations worldwide, lists at least 120 locations in Costa Rica — the majority clustered around the Greater Metropolitan Area (GAM), including San José.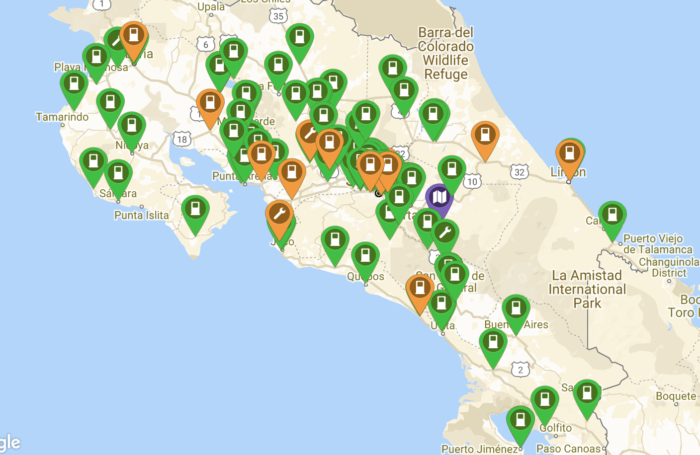 When the National Decarbonization Plan was inaugurated last year, modernizing the country's transportation infrastructure was listed as a pillar of the initiative.
"In the first year of the National Decarbonization Plan, we have managed to convert goals into actions, to modernize our transport and guarantee the population mobility options in a safe and sustainable way," Dobles said. 
Electric vehicles would help Costa Rica rely more fully on green energy; the country has generated more than 98% of its power through renewable resources over the last five years.
Still, while the Costa Rican Electricity Institute (ICE) and Correos de Costa Rica operate fleets of electric vehicles, the government says fewer than 400 such cars entered the country in 2019. Costa Rica incentivizes electric vehicle ownership with tax breaks.
In addition to electric vehicles, the National Decarbonization Plan also includes electric railway projects. An electric passenger train, which would be the backbone of a modern transportation system through the Greater Metropolitan Area, will soon reach the Legislative Assembly for debate, according to Dobles.
An electric freight train in Limón and the rebuilding of the Pacific railroad remain in feasibility stages.