Students at Stoney Nakoda Elementary School in Alberta, Canada had a special guest lecturer during a recent class.
As part of a space-themed lesson, the class spoke with Alfredo Valverde Salazar, a Tico who works at NASA's Jet Propulsion Laboratory.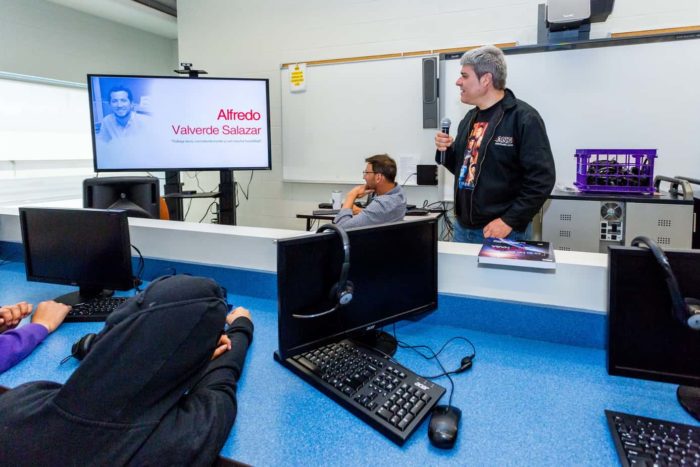 The kids also met Bruce Callow, author of the book "To the Stars: Costa Rica in NASA." Callow works as a communications consultant and teacher who does space education outreach work on behalf of NASA.
Tico Andres Mora, who works at NASA's Ames Research Center, also spoke to Stoney Nakoda Elementary students recently, according to Callow.
***
Three of NASA's four science sections are led by women for the first time in the organization's history.
That's thanks in part to Tica Sandra Cauffman, who is acting director of the Division of Earth Sciences at NASA.
Por primera vez en la historia de la NASA, tres de nuestras cuatro secciones de ciencia están dirigidas por mujeres. Una de estas tres líderes es latina: la costarricense Sandra Cauffman, directora en funciones de la División de Ciencias de la Tierra de la NASA. pic.twitter.com/KjROqEtGFl

— NASA en español (@NASA_es) May 10, 2019
Carlos Alvarado, Costa Rica's president, tweeted in support of Cauffman.
"She is proof that Costa Rica is capable of training great professionals who then go out into the world to shine and put our flag on high," Alvarado wrote.