CORONADO, San José — The International Contact Group concluded its reunion in Costa Rica by calling Tuesday afternoon for a peaceful, democratic and Venezuelan-led solution to the crisis in the South American country.
At a press conference at the Inter-American Institute for Cooperation on Agriculture (IICA),  Federica Mogherini, High Representative of the European Union for Foreign Affairs and Security Policy, and Costa Rican Foreign Minister Manuel Ventura Robles read the declarations of the International Contact Group (ICG) following its third meeting.
The ICG reiterated the necessity for fair, democratic elections to be held in Venezuela, expressed its concern over recent developments in the country and announced it will create a working group in Caracas to coordinate ongoing support efforts.
The statement says the international community has a "duty and responsibility" to provide humanitarian help to Venezuela and asked for continued work from non-governmental organizations.
"[The ICG] has deep concern for the suffering of Venezuelan people," the statement says.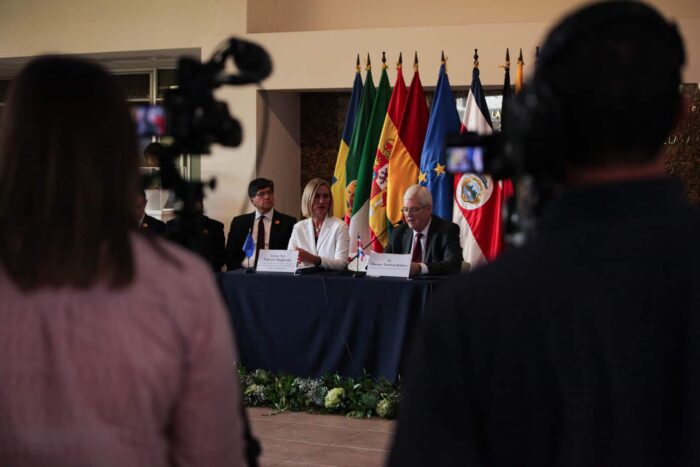 The ICG also announced it will meet with the Lima Group — which also includes Costa Rica — since both have a desire for the Venezuelan crisis to be resolved pacifically.
"There is no winner, but there are many losers in this situation — many of them who are Venezuelan citizens," Mogherini said.
Mogherini praised Costa Rica's coordination efforts to bring the International Contact Group and the Lima Group together.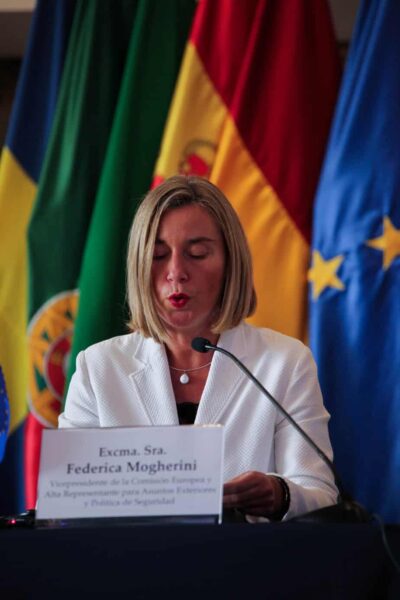 The ICG said it has discussed "concrete ideas" for how Venezuela can organize democratic newAssembly leader Juan Guaidó, who has been recognized as president by 50 nations.
"We all agreed on the urgency of intensifying our work," Mogherini said.
That intensification included conversations with the United States, Russia, China and Cuba in recent weeks, according to Mogherini.
The ICG statement condemned violence against civilians, the criminalization of protests and deteriorating press freedoms in Venezuela.
"Those responsible for indiscriminate violence in Venezuela will be held accountable," it reads.
The International Contact Group meeting included representatives from a dozen Latin American and European countries. Bolivia, which participated, did not sign the declaration, though it remains "an active and contributing member" of the group, Mogherini said.
The group spent Monday night and Tuesday analyzing the escalating crisis in Venezuela, where a coup attempt against Nicolás Maduro organized by Guaidó failed last week.
Inflation has forced 2.3 million Venezuelans to flee the country since 2015, according the the United Nations. The organization expects 5 million people to leave Venezuela by the end of 2019.
Many of those refugees have fled to Costa Rica, which for months has contributed to the international conversation regarding Venezuela a member of the International Contact Group and the Lima Group.