Milena Astorga, owner of Sunset Studio, has organized an event to showcase the work of several Costa Rican artists, including Juan Carlos Camacho, Leda Astorga and Milo González. The exhibition will take place at the Bahía del Sol Hotel in Potrero Beach, Guanacaste from March 24-31.
Sunset Studios got its name from the beautiful sunsets in Guanacaste – where Astorga dreams to one day open an art gallery on the beach. Sunset Studio specializes in promoting Costa Rican artists, whom Astorga says rarely receive the attention and recognition they deserve. It boasts a wide variety of art, including paintings, sculptures, music, dance and literature.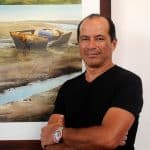 Juan Carlos Camacho, Leda Astorga and Milo González will all be present throughout the exhibition to answer questions about their technique and motivation. Astorga believes that building relationships with the public will strengthen understanding and appreciation of Costa Rican works of art.
Artist, painter and architect Juan Carlos Camacho was born in Heredia and studied architecture at the University of Costa Rica. His work has been featured in 50 joint and 25 individual exhibitions around the world and has won him a variety of awards, including the "Grano de Oro" prize.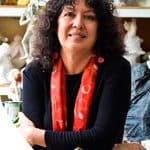 Sculptor Leda Astorga received her degree in visual arts from the University of Costa Rica. Her work has been displayed worldwide, including in Panama, Taiwan, the United States and Chile. She has been described by Adriano Corrales Arias, Costa Rican writer and researcher, as "an artist that has developed her work with tenacity, observation and clarity, but fundamentally, with a nonchalance and a dedication, rarely seen in the media." She has also won numerous awards, most notably the Aquileo J. Echeverría National Sculpture Prize in 1999.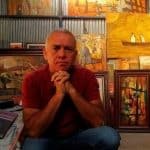 As a child, Milo González was fascinated by illustrations, which often produced in him hypnotic effects. Those reactions inspired him to become an artist. Today, his style is more figurative, but it remains difficult to attribute to one specific artistic classification.
"The work creates itself," he said. "I am only a barely conscious spectator."
Home visits can be arranged, allowing certain members of the public with particularly demanding work schedules the opportunity to see — and purchase — works of art at their house or office. Virtual tours of the gallery will also be available at the Sunset Studio website.
With this exhibition, Astorga says she has created a "more fun and welcoming space" that will allow a "direct connection" between artist and spectator. She hopes the opportunity to view beautiful art and understand the mind of the artist will heighten the experience.
The main exhibition will be open from 11 a.m.-6 p.m. each day from March 24-31, at the Bahía del Sol Hotel. Juan Carlos Camacho and Leda Astorga will be offering a workshop from 2 p.m.-6 p.m. March 25 and 28, respectively.
Entry to the main gallery is free, and there is an entry fee of 15,000 colones (about $25) for Leda Astorga and Juan Carlos Camacho's workshops, which include materials, a glass of wine and canapés.
For more information on the artists and the featured works, visit the Sunset Studio website at https://www.sunsetstudiocr.com.
Links to the artists' profiles can be found here:
This story was sponsored by Sunset Studio. To sponsor your website or event, contact kstanley@ticotimes.net.