About a decade ago, a group of fishermen fell in love with the coastal city of Quepos. The rich fishing activities, as well as the community itself, made them stay. Docking their boats was tricky since the pier was not well-developed.
So they decided to build a small marina to dock their boats in a safe environment. As the project grew, the framework for a transformation of the Quepos and Manuel Antonio area was set.
That's how Marina Pez Vela started to rise.
"The original vision for the marina was a modern masterpiece," said Estibaliz Hidalgo, the Marina Pez Vela marketing executive. When Marina Pez Vela was taken over, it focused on its core elements for future work. It was designed to expand boat capacity and create a fine Yacht Yard, it was also meant to "celebrat[e] the history of Quepos".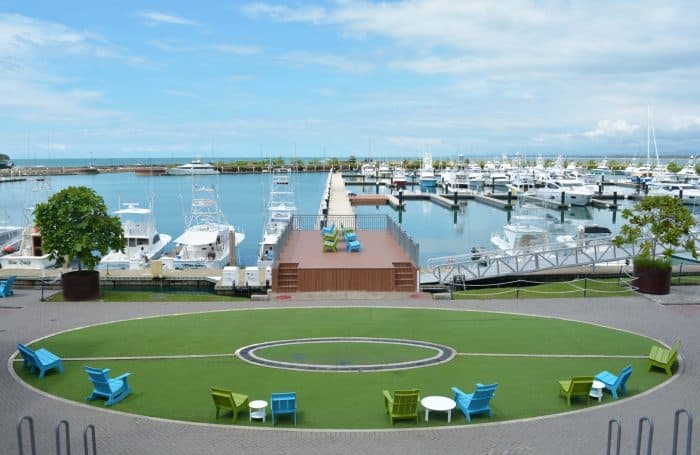 The marina facility is equipped with stores, restaurants, tourism and activity centers, and other services, as well as ten villas with a rooftop pool. In collaboration with ICE/KOLBI, Marina Pez Vela has fiber optic internet. The company is determined to establish itself as a high-standard company, setting an example in Central America. At the same time, the intention is to integrate the local community and create a common space for everyone to enjoy the area.
"It offers the best of both worlds," Hidalgo said, referring to both luxury and authenticity.
The company's focus lies on growth and seeks to expand its facility with further features and services. At the same time, it aims to integrate Quepos's residents into the community of marina visitors.
Open doors, bright lights: Marina Pez Vela's community outreach in Quepos
"Travel and marine life used to mean choosing between luxury or authenticity," Hidalgo said. "Marina Pez Vela has made a concerted effort to bring those two together."
As a start, they initiated conversations with residents to involve them in the project. It soon became clear that most marine companies are set on a short-term result that exploits  local community and only benefits the investors. Marina Pez Vela is trying to work towards a sustainable, long-term profit instead.
"Rising tides must raise all ships," Hidalgo said, referring to the intention of Marina Pez Vela to benefit all parties – investors, visitors and residents.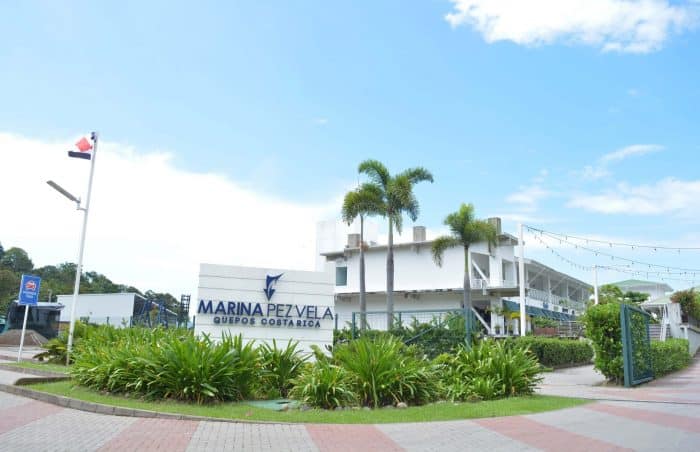 For those reasons, the company started to get involved in topics of social responsibility, which has become one of the core elements of the company's guidelines. There are social projects that support local students, workers and the community through events, activities and programs. They don't just involve social responsibility, but also allow the local community to take part in the project.
One of these social activities is a scholarship campaign to provide support for students, and a recycling program. Regular activities include a movie night, school graduations and several sporting and cultural events.
One event that seems to have established itself within the community and its visitors is the Bright Lights Boat Parade.
"It is a celebration of the beauty of this area, the beauty of the marina, the history and community of Quepos and it is done seamlessly," Hidalgo said, emphasizing the connection of locals and visitors in this event.
For the future, Marina Pez Vela hopes to become part of the local community as a domestic project, being celebrated as such. It continues its aim for growth, both professionally and socially.
---
This article was sponsored by Marina Pez Vela. Want an article featuring your business? Contact kstanley@ticotimes.net for more information.