​Cacao is a plant that can be found in various regions of Costa Rica. Some Peace Corps Volunteers get the chance to work alongside chocolate cooperatives, seeing the process from start to finish. Pictured here, members of a chocolate cooperative from the southern Caribbean region of Talamanca are prepping the ingredients for their final product, fresh chocolate bars. Peace Corps Volunteer Billy gets the opportunity not only to help with the hands-on work, but also to provide support through business coaching and marketing for the budding business venture.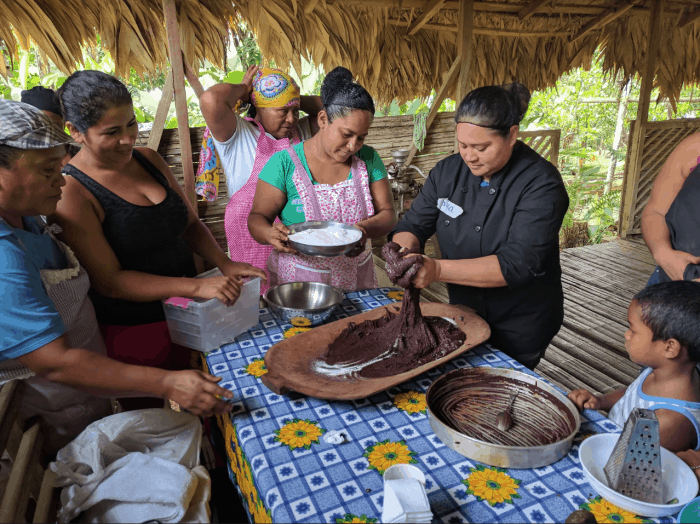 The Peace Corps photo series in The Tico Times Costa Rica Changemakers section is sponsored by the Costa Rica USA Foundation for Cooperation (CRUSA), a proud financial supporter of Peace Corps Volunteer projects nationwide. Learn more here. To donate to support the Peace Corps Costa Rica, visit the official donation page.  Volunteers' last names and community names are withheld from these publications, per Peace Corps policy.
Connect with the Peace Corps Costa Rica on Facebook, Instagram or Twitter.