BRASILITO – Building a dream home is a difficult task wherever you are – starting with finding the perfect site, the best vista, the best amenities and the community you want to live in. Such was the case for the U.S. couple Rob Pisani and Nadine Hays, who moved to Costa Rica 10 years ago in search of a happier and simpler lifestyle.
Before moving to Costa Rica, they lived in Brooklyn, New York, and worked as chiropractors; their lives were hurried and hectic. Pisani always dreamed of moving to Costa Rica, but his wife was skeptical. When Pisani came down with a mysterious illness, however, they both decided it was time to leave their country in search of an adventure in Costa Rica – and a calmer pace.
Once the couple arrived, they lived in various places, including the mountains of Grecia, Alajuela, where Hays wrote "Happier than a Billionaire," the first book in what has become a popular series chronicling the phases of their Costa Rican journey and providing advice to other would-be residents. They traveled throughout the rest of the country before eventually deciding to settle in the beach town of Brasilito on the northwestern Pacific coast.
After deciding to build a home in the Mar Vista Development there, they faced many challenges including an incident in which their building plans ended up in the toilet – literally. The Tico Times sat down with Pisani and Hays on a sunny Guanacaste morning to chat about their life in Costa Rica. Excerpts follow.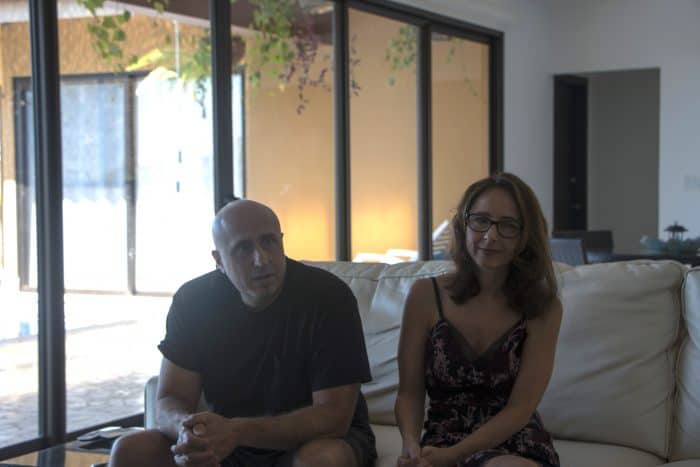 How did you end up in Costa Rica?
RP: I was on board with the idea faster. My wife's more pragmatic. You know: "Oh my gosh. How are we going to sell everything and leave?" At some point I got this mystery illness; I think it could've been just stress, but I lost 40 pounds in a couple of weeks. I couldn't eat anything. They never did find out what was wrong with me.
NH: That's when I changed my mind… We needed a happier lifestyle, a simpler lifestyle, and that was the beginning of the search.
RP: I had my eye on Costa Rica for a long time because all of the things you already know. The crime is minimal. The people are extremely nice and extremely welcoming… The biodiversity. The animals. The mountains. The oceans. The volcanoes.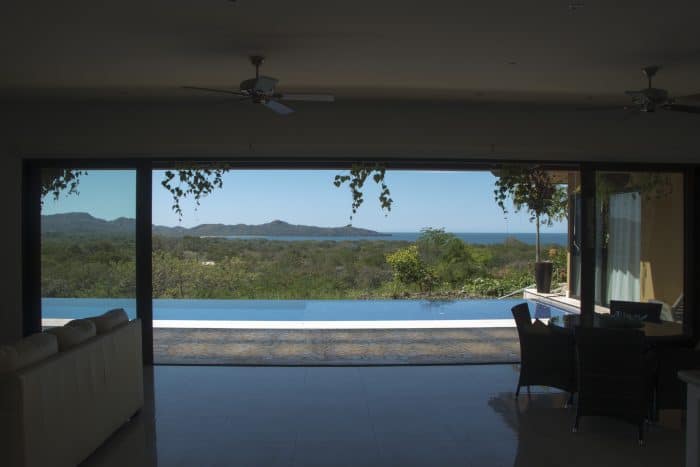 Where did you live in Costa Rica before coming here to Guanacaste?
RP: We lived in Grecia for four years. That's where she wrote the [first] book.
NH: We moved to Huacas. That's where I wrote the second book about moving to the beach, because it really is different. That's what I try to tell people. That's what's so much fun about Costa Rica. Living in the mountains almost feels as a different country in some aspects than when you come down to the beach.
RP: Then she wrote a guidebook… we took six months and went around the entire country.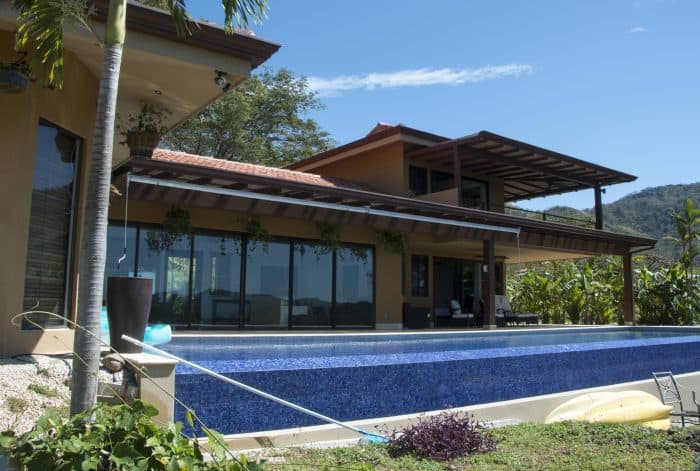 What convinced you to build the home here and stay?
RP: We always had a dream of being able to wake up, look out the window and then see the ocean… that was part of it. One thing we both really missed when we lived in Grecia, that we wanted to be part of our experience, was howler monkeys. If you had to narrow it down to why we moved to this area it would be monkeys, I think. It's the monkeys' entire fault.
Also this area is easier to live in on a daily basis. If you need a part for your car, you can find it here. If you need a top-notch medical facility, you have places to choose from. There are emergency services 10 to 15 minutes from the house that will come with an ambulance.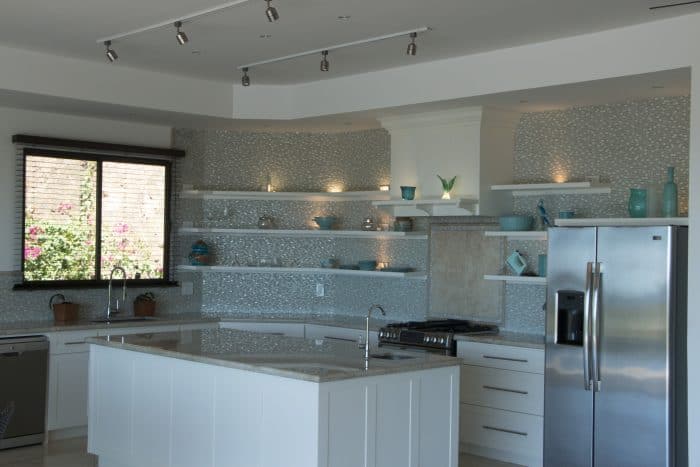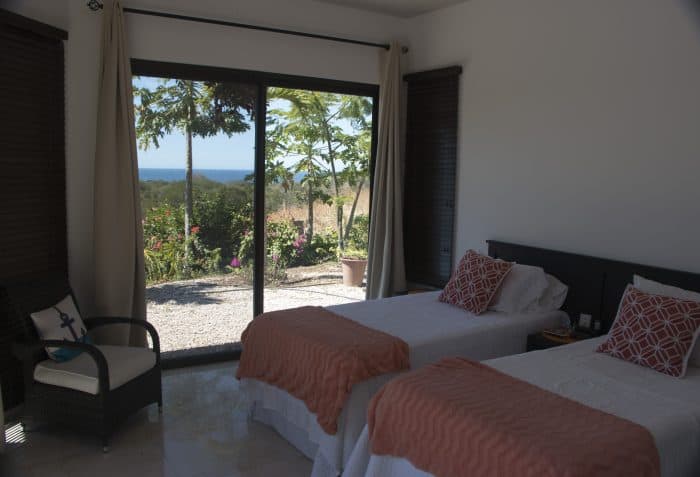 What challenges did you face when building the home?
RP: I think it's the same challenges that anyone would face when building a home anywhere in Costa Rica. As you know, there's an import tax, so some of the things that you might want for your house can be really expensive because of that.
NH: An experienced builder can help take you through all that, as opposed to some of the stories that we've heard.
RP: I think that helped a lot. That's why we chose a community like this versus just buying a parcel somewhere like a big farm and developing it all ourselves.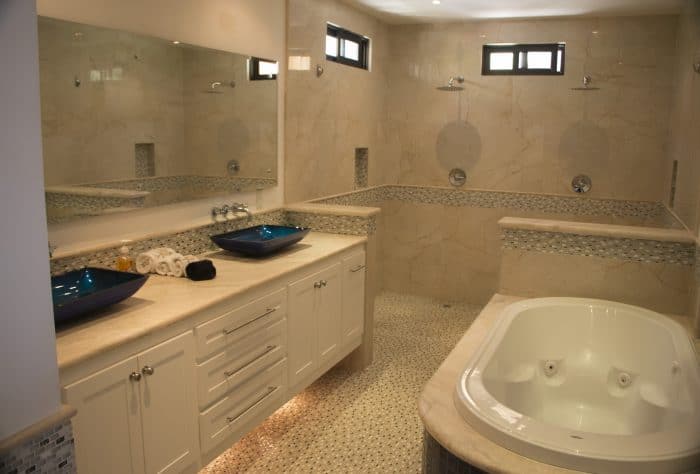 What advice would you give people who are trying to build their dream home?
RP: Make sure you're in a community that's too big to fail. Enough homes with enough investment.
NH: Talk to your builder and ask to see the homes that he built. It's nice to have a builder who says: "I can show you 20…. I did this house, I did that house." The knowledge that he has from experience gives you a little bit more trust."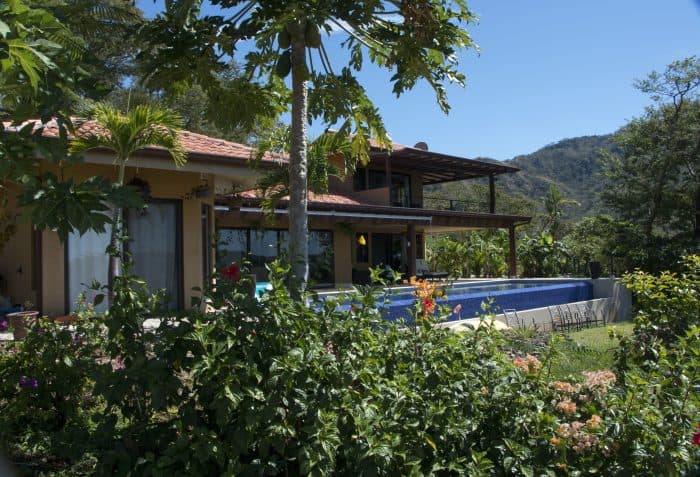 What helped you continue building the house when most people would give up?
NH: A good sense of humor.
RP: One funny story about getting the permits that's in her book "An Acre in Paradise": The plans had been sitting for a while in the municipality, and at one point the municipal building was damaged and they moved into a hotel. Now the office we had to go to was in a hotel room, and the man at the desk said: "This is only in Costa Rica."
NH: We stood in front of the abandoned city hall and Rob's just like, "How could they not be here? Where are they?" We were looking in and a tico came up and saw that we were confused. "They moved. Hotel." And they always say meters. 200 metros. What is that? We're so confused.
RP: So when we go and check on the plans, the official was like: "Yeah, I think I have your plans. Hold on." And he goes to the bathroom and here are all our plans on the toilet. Our plans were literally in the shitter. There was no water in the toilet, but still, they were in a toilet, and he said: "Let me get out your plans from the toilet."
NH: It was so perfect for the beginning of the building process. That was a great place to start [laughs].
RP: This is what I say: Be flexible. Have an open mind because in the end, we got the permit. It was ok. It didn't matter that our plans were in the toilet. It didn't make any difference in the end.