"New research from Mintel reveals that sales of styling products have increased 26.8 percent from 2013 to estimated 2015, reaching $946 million, now comprising 35 percent of Black haircare sales. The Black haircare industry has undergone quite a transformation over the past five years and that should continue heading into the next decade. As more and more Black consumers are embracing their natural self and walking away from relaxers, it is presenting opportunities for natural brands to enter the market. Our research indicates that wearing their natural hair makes Black women feel liberated, confident and different from others, giving them a tremendous sense of pride in being Black while displaying their natural beauty."

-Tonya Roberts, Multicultural Analyst at Mintel
Within a week of publishing the first installation of this natural hair project in Costa Rica, I was inundated with articles about burgeoning natural Afro-hair movements in the United Kingdom and throughout continental Africa, adding to the established "curly hair fests" already happening in North America and the Caribbean. What this affirms to me is that AfroTicas are riding the global wave of this movement by embracing their natural roots.
My previous column shared reflections of growing up in Costa Rica with the pressure to have straight hair once school-age.
This second and final part of the Natural Hair Series, Count Me In, discusses the reasons why each of the women I interviewed decided to return back to natural Afro-hair after having their hair chemically processed or using extensions and weaves for years.  The justifications are consciously political and self-affirming as these women learn their various natural textures, study YouTube tutorials, create their own non-chemically based products (like flax-seed gel) and gather together for online support.
One such group in Costa Rica, started by Ichael Williams is The Natural Hair Sistahs 506.  They have a large (600+ members) Facebook presence which is curated by Ichi and a few other volunteers as the group grows.
In talking to these women about their decisions to return to Afro-hair, the responses were varied, yet affirming of their Afro-roots.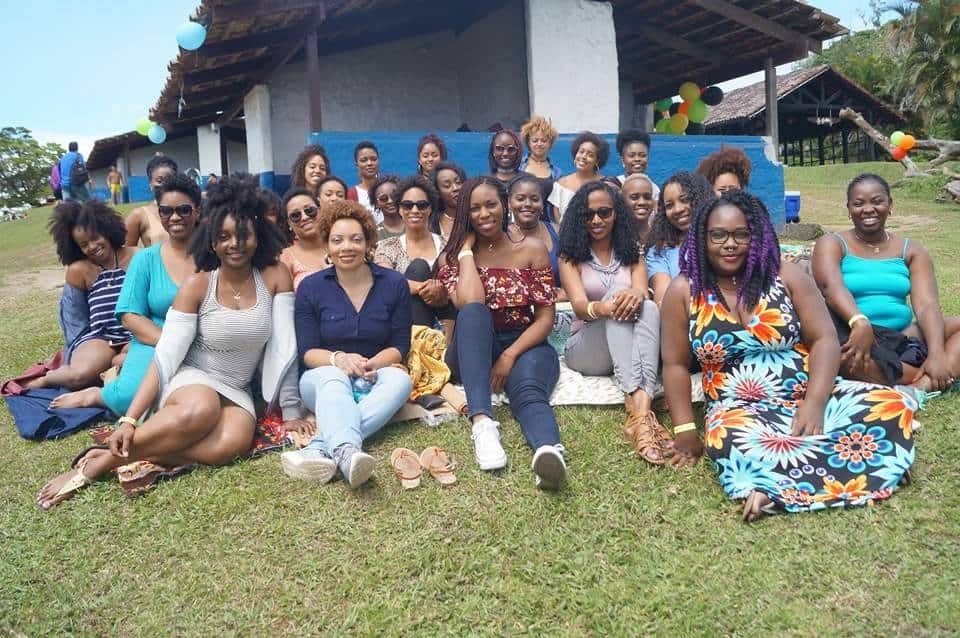 Pamela explained that her decision to return to natural hair two years ago was because she no longer worked in San José´s corporate environment. In that job, the very subtle (yet clear) message was that Afro-hair, braided or in its natural state, was not considered professional.
In order to "play the part," AfroTicas had to straighten their hair, even if it caused intense damage because of heat and chemicals. With the freedom of a new job, Pamela began learning about the wonders of her natural hair. She found it was super soft and curly, there was a lot of it, and it was liberating as a black woman in Costa Rica to embrace her natural style.
The need for others to touch her curly hair created spaces of discussion about why she did not want to be petted or treated as a novelty in a zoo. This was a consistent and common complaint of all twelve women who spoke with me for this project.
Scarlett grew up with a mestiza mother in a community which did not have many AfroTicas who could help with her curly hair. She chemically straightened her hair from ages 7-18, which cause incredible damage. However, at 18, she and her mom moved to Turrialba; for the first time, she found herself among a thriving community of AfroCosta Ricans who quickly taught her how to care for her curly hair.
At 18, she did the big chop (BC). She uses mostly shea butter and other natural products, bought mostly from Miami Cosmetics[1] in downtown San José to do her own hair and her daughter´s hair. She enjoys living in the established AfroCosta Rican community of San Isidoro.
When talking about the decision to wear her natural hair now, Scarlett said, "I own myself for the first time."
(Miami Cosmetics has been open for generations and imports black hair products from the United States which are difficult to find in other places in Costa Rica, outside of Limón. However, this store is not owned by AfroTicos; many women, through the Natural Hair Sistahs 506 group are creating and sharing their own non-chemical natural hair products. Of course, Miami Cosmetics still provides Cantu products, shea butter, and at times Jamaican Black Castor Oil.)
Stephannie said that she moved back and forth between permed and natural hair. She has had natural hair for over three years now, because she began swimming, and it was impossible to maintain straightened hair.
She said that there is a lot of social pressure in the corporate world in Costa Rica for AfroTicas to have straight hair. There is an expected "professional look" which does not include afro-hair. In her work experiences, she found that many AfroTicas wore wigs to work to maintain that "professional" look. Laughingly, she said that most people do not realize how much work goes into taking care of afro-hair.
One of the benefits of having natural hair is that when she travels within Latin America, it connects her instantly with other Afro-Latinas who are activists and community workers.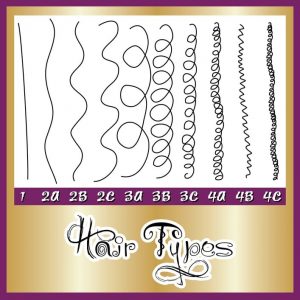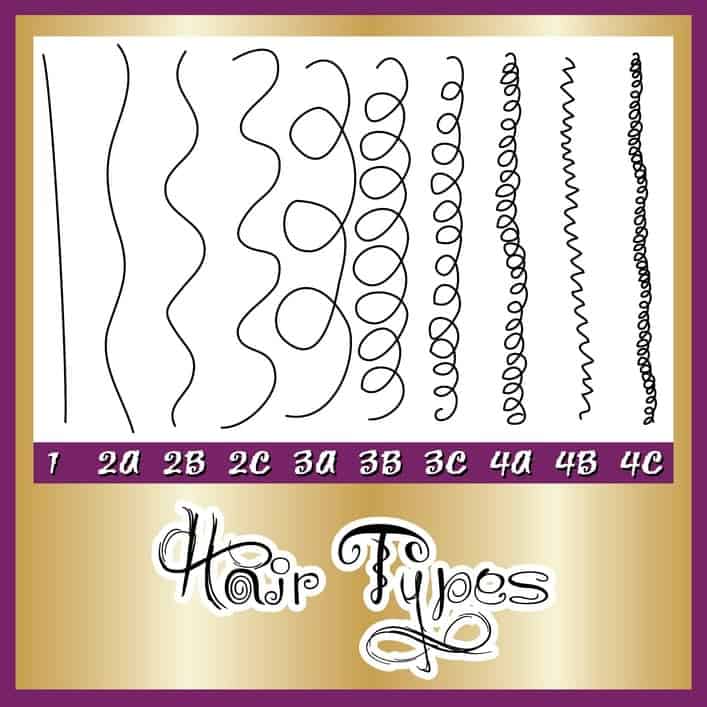 Trisha transitioned this year after wearing braids for much of her schooling. She has a glorious head full of Afro-curls that she has learned to take care of from watching YouTube tutorials on twists-outs and braids.  Right now she is experimenting with shea butter and other natural oils as a way to moisturize her hair. One of the things she is most-proud about is that as she reclaimed her natural hair, her mother followed suit and is now also wearing creative afro-hair styles.
Shanil decided at 20 to transition to her natural hair. She began watching YouTube tutorials because her chemically straightened hair was thinning. From ages 21- 24 she transitioned into full natural hair with a dedicated regimen of hair care that has revitalized her curls.  Focusing mostly on co-washing and moisturizing with hot oils, removing the potential for heat damage by air drying, and using a leave-in conditioner infused with coconut, flaxseed and jojoba oils, Shanil sees the full beauty of her natural hair. As a child, she needed confirmation from others because she did not see her afro-hair as beautiful. Now, as an adult, she understands the political statement that her hair makes. As part of the Natural Hair Sistahs 506 group, Shanil would love to create a natural hair salon in Costa Rica that highlights hair care products that come from local sources.
Xio grew up in Guanacaste and used an aliset in high school. The chemicals stressed her hair, though it was very long. When she moved to San José for university, she began making friends with other AfroTicas who had "no cultural confusion" – they were black and affirmed their Afro roots through their natural hairstyles. Afro-hair was a symbol for being identified as an AfroTica, and Xio wanted to be part of this community. She was taught how to take care of her curls, which have incredible volume. Naturally creative, Xio makes her own leave-in conditioners which include coconut oil, banana and honey which she blends, applies, then washes out after 30 minutes as part of her hair care ritual.
Shannon was born and raised in Limoón but moved to Cartago to go to university. She chemically straightened her hair and used weaves but continued to see the damage as her hair started to fall out. In 2013, as she began to learn more about herself culturally, she decided to transition to her afro-hair as she saw other black women look beautiful with their natural curls. Shannon was inspired by these women online and decided that she wanted an afro-look for herself.
She could not find a community in San José, so most of her study was online. She began making her own oils, which she mixed (castor, coconut, olive, tea tree and vitamin E oils) as part of her hair care regimen. She also purchased products from Miami Cosmetics and uses creative styles, mostly twist-outs and curly afros. Shannon decided to finally cut it all off into a short afro, though her friends and family were against such a short style. Today, as her hair grows out, Shannon loves it.
"We have to create beautiful, powerful images of ourselves," she says. "This is my hair and it does not define my mind or my character. I should not be forced to change to fit into a world that does not accept me as I am."
When asked about why many AfroTicas continue to use chemicals on their hair, she said that it is because of low exposure to positive Afro images and history, along with the social pressure in Costa Rica to "fit in." Shannon reminds us that "in order to feel beautiful with afro-hair, one has to understand that its care and treatment includes the food we eat, the positivity of our minds and the rituals around hair care."
Ilinka moved between chemically straightened hair to braids and weaves. At age 26, she shaved her head and was surprised that it looked so fabulous. She decided to let her natural hair grow out over the last six years and has dyed it red. As her curls grow, she said that she does not remember as a child having such manageable hair. Ilinka was told that her hair was "hard," so she shied away from afro-hair. Also, when she did wear her afro-hair as a child, so many people wanted to touch her that she felt like a dog being petted.
Today, as an innovative woman, Ilinka makes her own natural moisturizing products, including aloe vera, almond, jojoba and avocado oils (learned from YouTube). She makes a monthly hot oil treatment which includes aloe vera, coconut oil and flaxseed oil. Taking care of her natural hair is a labor of love but Ilinka says, "I am completely in love with my hair now. It feels good and looks good."
Ichael (Ichi) Williams, the founder of Natural Hair Sistahs 506, used weaves and braids on her hair until she transitioned fully in 2013.  She did the BC, or "big cut," because her hair had two textures and it was hard to manage (straight ends from chemicals and natural curly growth at the roots). One day, she took the scissors to her head – and what came out she felt was a shapeless, ugly afro.
However, when she went to Carnival in Puerto Limón the next day, she saw someone with a similar natural hairstyle, and that affirmed her decision to stick with curly hair. She began to read and study YouTube tutorials on how to care for her hair. Ichi bought products from Miami Cosmetics as well as ordered from the U.S. to experiment with various moisturizers.  With all the chemicals packed into the "natural hair" products available in San Jose, Ichi´s dream is to create her own natural products one day.
As part of a natural hair online group originating in the U.S., Ichi decided to start a group in Costa Rica in September 2014 which had 20 original members. The group is open to anyone of AfroTica/o descent in Costa Rica and the diaspora, with natural hair: that is, no chemical straighteners, extensions or weaves. Hair is the sole topic permitted for discussion and the group provides incredible resources and support on afro-hair care. As the online group slowly grew, it became a space where AfroTicas could share politics around hair, reflect their Afro-pride while sharing countless hair resources.
Many members asked Ichi to host a gathering, so in March 2017 at a country club in San José, 30 AfroTicas got together to share their personal stories, have lunch and promote their homemade hair products for natural hair.
The group has inspired many Costa Ricans to ask for support, share resources and express gratitude for the presence of such an amazing group of women who celebrate their Afro roots.  Every Friday on the Facebook page, Ichi highlights the story of a natural AfroTica who transitioned to afro-hair. Usually, there are "before" and "after" pictures and a suggested tip on hair care. These posts have been wildly successful.
In talking to Ichi about the future of the group, she wants to see the following: more gatherings and group activities to share and promote natural hair products that many in the group are making; Spanish-language tutorials for hair care as the ones on YouTube are mostly in English; and an afro-hair conference in San Jose in August so that those unable to attend the various Afro-celebrations in Limón during that month, which is Black History Month in Costa Rica, can participate in presentations, tutorials, hair workshops along with a small feria (market) of products.
Watch Ichi talking about the impetus for starting the group:
Black women are revolutionizing the planet with the return to their natural afro-hair. The results are not only economically affirming, but also physically and spiritually liberating, as more and more women fight age-old stereotypes which have excluded them from being considered beautiful.
One of the things I have learned from this project, and there are many, is the fact that AfroTicas are not afraid to love their hair by dedicated grooming, learning, sharing and teaching. For me, this is a process of healing that is long overdue as communities of Afro-descent consider the legacies of slavery, colonialism and imperialism in Latin America and the Caribbean.
As the global natural hair community extends and connects online and in person, I believe groups like Natural Hair Sistahs 506 will be on the vanguard, promoting natural, chemical-free products that can be produced and sustained locally.
I thank all the generous women who volunteered to talk to me for this project, and I am humbled by the chance to include natural AfroTicas into the diasporic conversation that is happening amongst women of Afro-descent all over the planet.
Read more from Natasha Gordon-Chipembere here.
Natasha Gordon-Chipembere holds a PhD in English. She is a writer, professor and founder of the Tengo Sed Writers Retreats. In June 2014, she moved to Heredia, Costa Rica with her family from New York. She may be reached at indisunflower@gmail.com. Her column "Musings from an Afro-Costa Rican" is published monthly.