SANTA ANA, San José — In a town once known for onions, the biggest growth industry today appears to be condos.
Condominiums for sale, apartments for rent, gated communities full of stand-alone homes — you'll see them everywhere if you spend a little time driving around the Valle del Sol.
Santa Ana is fast becoming one of the most popular places for both expats and affluent Costa Ricans to live, and they're paying dearly for this exclusive address. It's close to San José but also close to the beach; it has a warmer, drier climate than San José; it has fancy strip malls, shops, restaurants and hotels, but it's backed by beautiful mountains with vast expanses of green, unspoiled nature.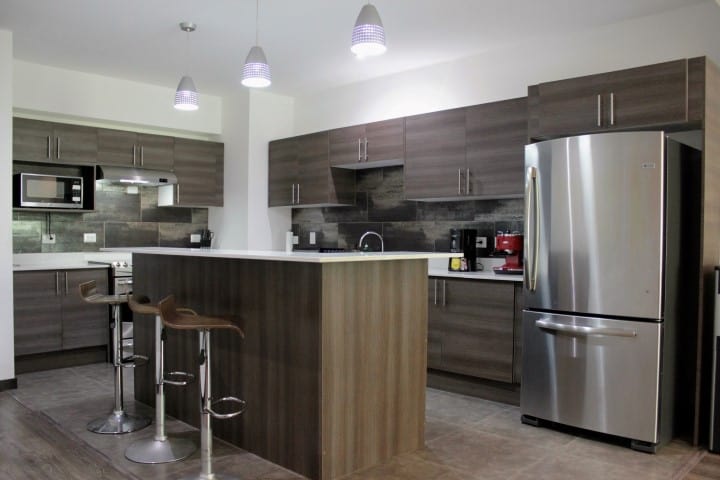 "Santa Ana is not a poor man's Escazú," said Frederic Spahr, general manager of Hotel Alta Las Palomas, which straddles a ridge between the two cities, addressing a popular conception.
Santa Ana is not a poor man's anything; it is an exclusive enclave that ex-presidents, wealthy Costa Ricans and moneyed foreigners have all chosen to call home. Yet in places it retains an old-world charm, and of course ordinary Ticos of all socio-economic levels are born, grow old and die here.
"Santa Ana has no slums," said Ivo Henfling, a Dutch real estate agent who has lived and worked in this area for 35 years. "Escazú, our 'embassy row,' has slums."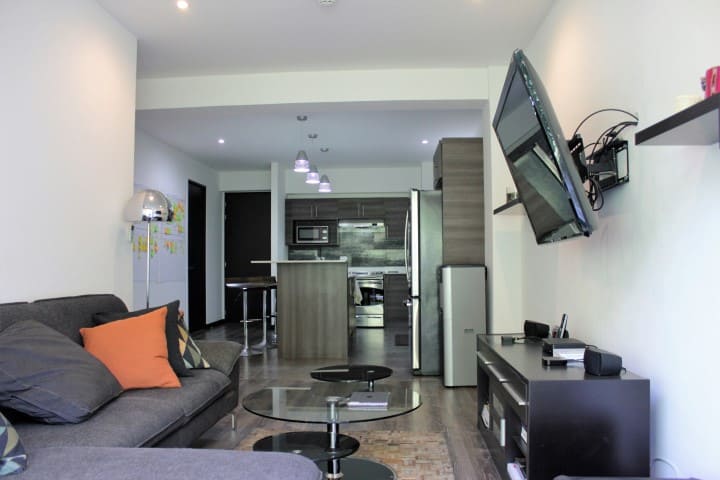 What everyone seems to agree on is that traffic jams have become a major downside of living or working in Santa Ana, especially along the congested Lindora corridor north of Highway 27.
Rick Gaw, a retired helicopter pilot who moved here from Seattle over 10 years ago, said, "I looked up here in Salitral, I looked all over the place. And I ended up in Belén, but knowing what I know now — you've driven through Lindora, right? I would live on (the south) side of the pista (Highway 27), Ciudad Colón, from Piedades to the west on this side of the pista. I would stay away from Lindora because of the traffic."

So why live in the Central Valley in the first place, as opposed to on the beach?
"The problem with the beach is it's too hot and too expensive to build," he said. "Central Valley: Better temperature, better climate. … I didn't want to go to Escazú — too many expats, too expensive."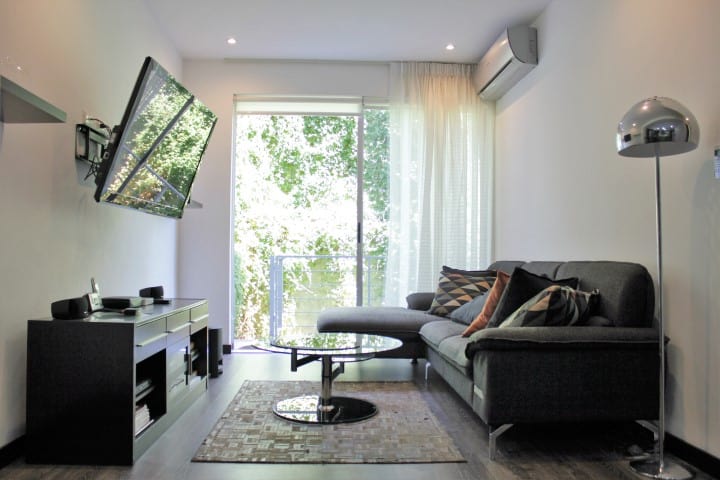 Mariska Van Hulsentop is the Dutch founder of the Santa Ana-based Expat Housing Costa Rica, which offers housing and relocation services for foreigners moving here. She recently gave The Tico Times a tour of two properties she represents for sale or rent.

"The housing prices are a bit lower than Escazú," she said. "Yet it's very conveniently located to the highway, it's closer to the beach, the weather is a bit warmer here than in Escazú.
"You have all the big shops here, supermarkets, close to the hospital also, and especially for international people who work in Lindora, for instance — you have to avoid the traffic hours, of course."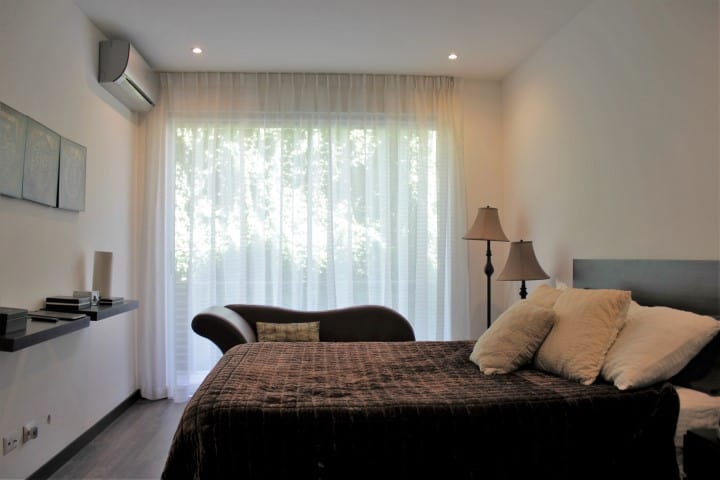 We went to a condo complex called Nova Lofts and toured a two-bedroom, two-bath apartment that a young, English-speaking Guatemalan professional named Jorge López was trying to rent for $1,500 a month. It was a beautiful apartment, fully furnished, with a gleaming kitchen, huge flat-screen TV, washer/dryer, big walk-in closet, little garden in back.
Of course, $1,500 a month is real money. I've met people in Costa Rica who rent for closer to $500 a month, and recently talked to a young woman attending the University for Peace in nearby El Rodeo, past Ciudad Colón, paying $320 for a private bungalow.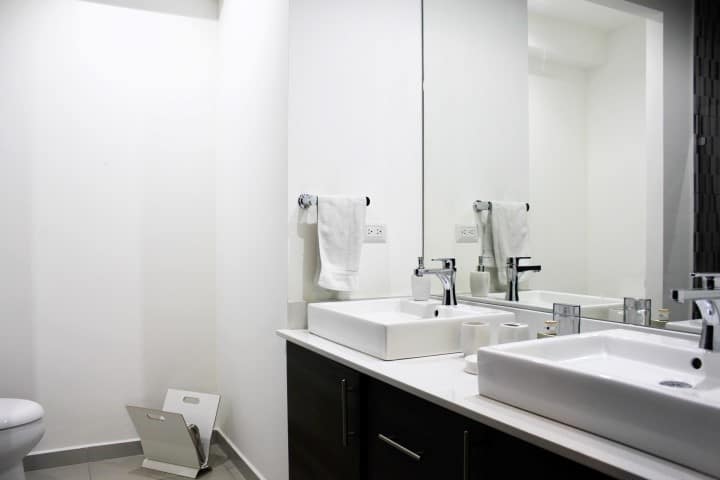 "I think the most important thing is location," said López, the man trying to rent his condo, when asked why Santa Ana is a good place to live. "Location is important because the growth and the development of the city is coming over here, so I think it's a nice place because of the location, it's close to a lot of fun places and restaurants and malls, and actually I think there is a lot of business center development around."
The Facebook page for Nova Lofts lists prices for small condos starting at $132,000 or $140,000. These prices struck me as quite reasonable, though I come from Silicon Valley, where the prices for a starter condo in an iffy neighborhood are closer to $350,000.

López has his own start-up company in Santa Ana, promoting "strategies for customer acquisition based on a referral system." His main reason for living here is that it's close to his office, always a major consideration.
"Actually, I am selling my car also," López said. "If you want to make an article about selling my car, that would be great."
Love the sense of humor in this country.
New home for sale
Mariska drove me next to Las Pampas, a gated community farther west in Piedades, to show me a brand-new home for sale.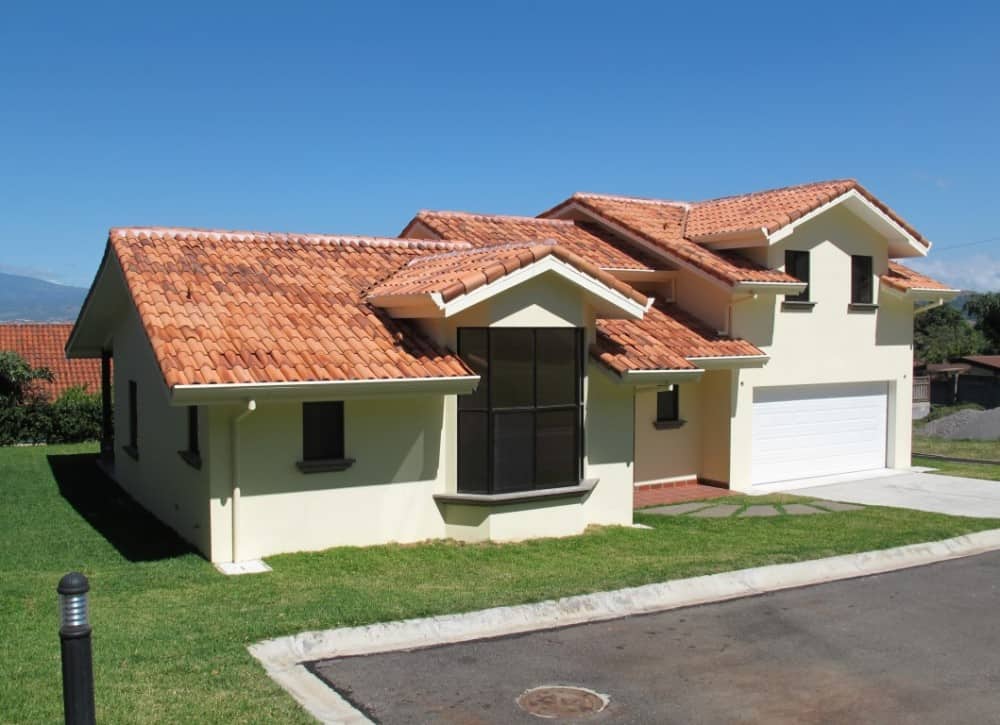 She said the entire development is owned by a Canadian, and all the homes have been sold except this one, although there are still empty lots to build on.
It was a nice-looking house: two stories, three bedrooms, three and a half baths, maid's quarters, hardwood floors, nice view upstairs. Asking price? $399,000.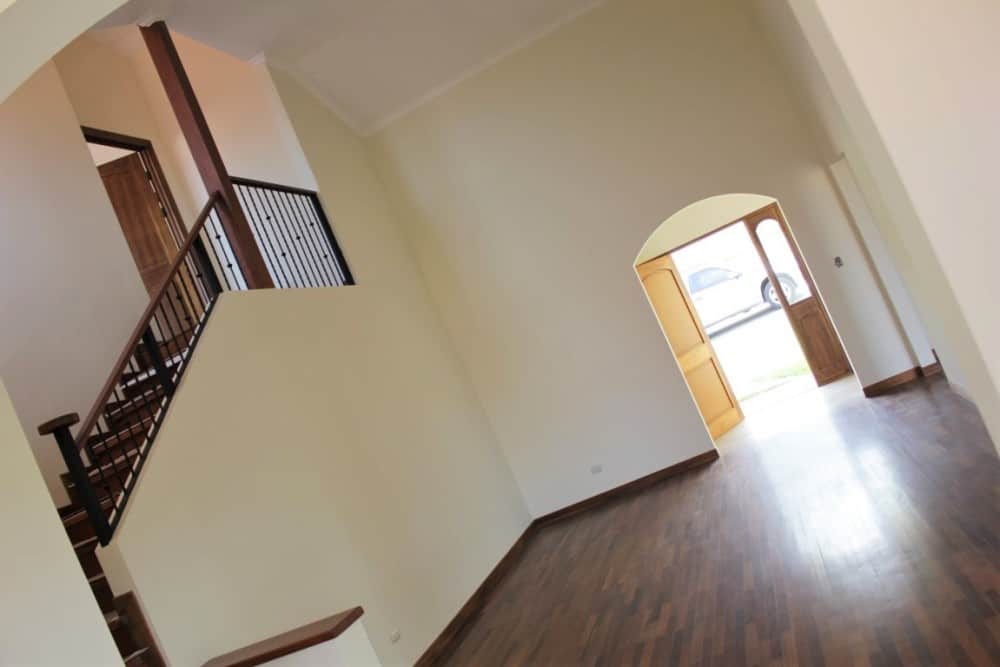 Again, that's real money, but certainly not Silicon Valley-style money.
Mariska walked me to a nice-looking swimming pool next to a clubhouse with stairs stacked on tables and a worker scrubbing the floor with industrial-strength solvents.
Mariska said her company mostly represents rentals, and I asked her to tell me the price ranges of the rentals she represents, from the lowest to the highest.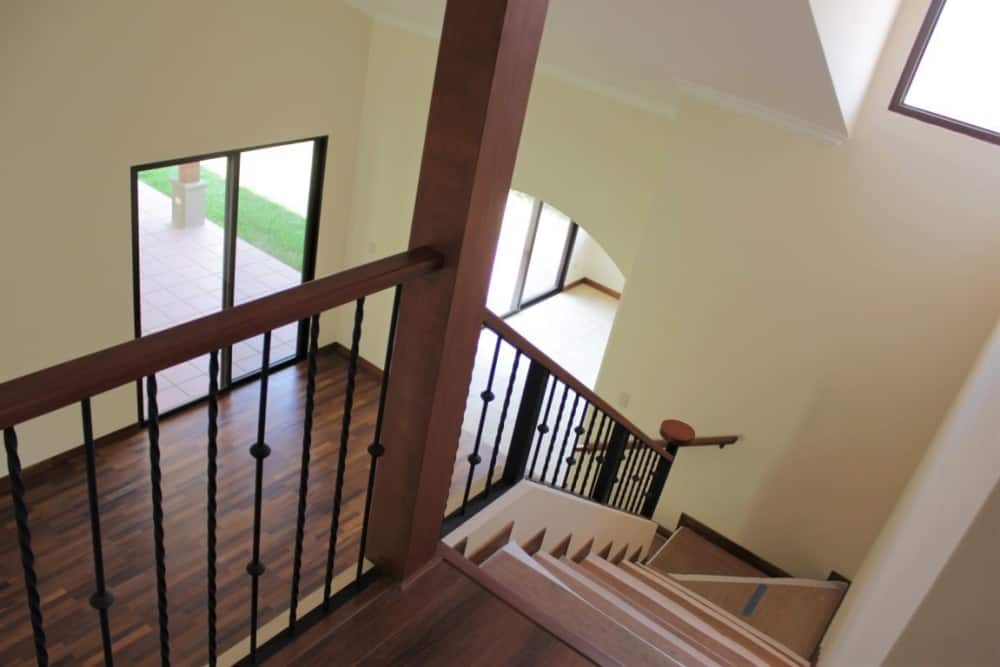 "Well, the lowest is around $1,000," she said, "and the highest, well, the highest one we have for rent is around $10,000, in Escazú. And also, in Lindora, Valle del Sol, we have one for almost $6,000."
"Wow," I said, "what do you get for $10,000 a month?"
"It's a huge, huge mansion. The owners are from the States, and they want to move back."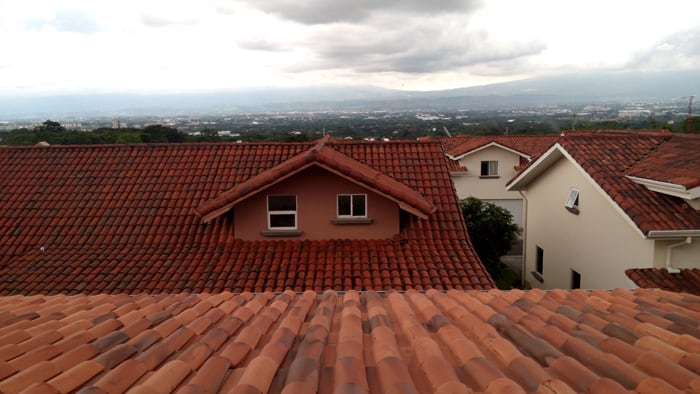 "Is it possible to get an apartment here for closer to $500?" I asked.
Mariska laughed. "Well, I know someone who is searching for an apartment like that, but it's so hard to find," she said. "We have apartments up the hills for $750, including everything, but then you're up on a mountain without public transportation. You definitely need a car, it's very basic."
As we discussed rental prices elsewhere in the Central Valley, she admitted that the prices here are pretty high.
"It's so strange for Costa Rica, because the salaries here, I don't know how people can afford them," she said.
"You know, there are apartments for 500, I think. I know a friend of ours lives in a house for 500, maybe 600, in Escazú, very nice, but it's very old, not well-maintained. It's difficult to find that kind of house. You need to be lucky."
This article, one in a series on "Costa Rica's Least Known Greatest Places," is sponsored by Hotel Alta Las Palomas, a boutique luxury hotel between Santa Ana and Escazú, featuring the award-winning La Luz Restaurant. Contact Hotel Alta at info@thealtahotel.com or at 2282-4160.
Contact Karl Kahler at kkahler@ticotimes.net