SANTA ANA, San José — When the ocelot was spotted in a tree at a kindergarten here, animal handlers came out and shot it with a sleeping dart.
"They called us saying there was a tigre, and we went to see, and we darted him, and when he went to sleep we caught him and checked him and he was perfect — his weight, his teeth, his claws — and we thought he was a wild animal," said Rodolfo Vargas, the biologist who owns and manages the Refugio Herpetológico (Herpetological Refuge) in Alto de las Palomas, between Santa Ana and Escazú.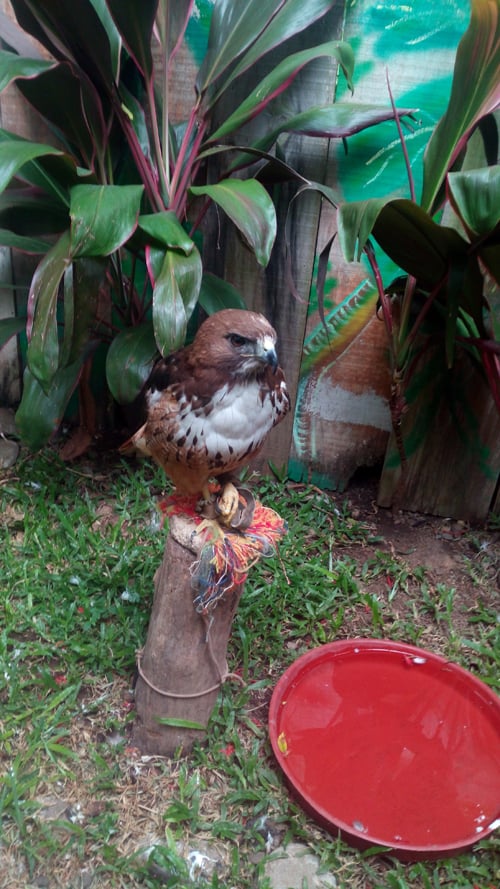 The ocelot was taken to a pre-liberation cage in hopes of freeing him right away. But Vargas, whose expertise transcends the reptiles and amphibians suggested by the name of his refuge, asked his wife to approach the enclosure from one side while he approached from the other.
"And so, when my wife approached, the cat came closer and started purring," Vargas said. "And I said, 'Diay, what's this?' And I told her, 'Try to touch him through the fence.' And he let her. We brought (dry) cat food … and he ate it all."
After about 15 days of this decidedly tame behavior, Vargas and his wife concluded the ocelot must have been someone's pet.

The gorgeous cat lives behind bars at the refuge to this day, along with a female who was brought here as a months-old cub after her jaw was broken by a blow from a farmer who found her in his chicken coop in Guácima de Alajuela.
Animal sanctuaries are not always happy places. Their wards are typically injured, orphaned or otherwise damaged in ways that prevent their release. Many were rescued as pets and are too habituated to humans to be freed.
But this refuge seems to do its best to house animals in good conditions, and its priority is always to release if possible. The refuge houses about 50 species, including all four of Costa Rica's monkey species, a feisty badger, multiple snakes, crocs and turtles, and several owls, parrots, macaws and hawks.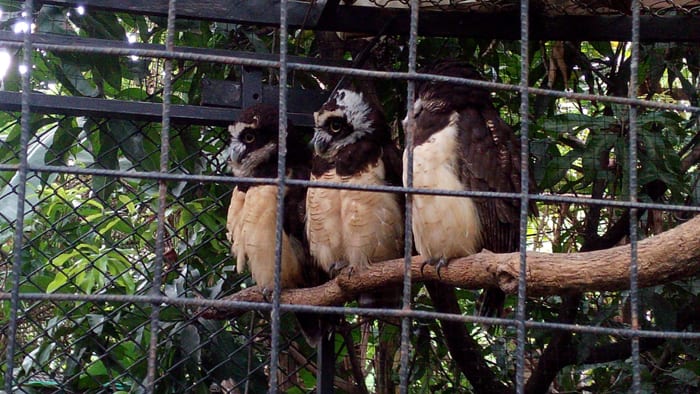 Vargas showed me a male spider monkey who escaped from a house in Moravia, got into a neighbor's kitchen and was struck in the head with a machete. "We put 23 stitches in his head, but there were almost 15 days he didn't move," Vargas said.
A second spider monkey, a female, was confiscated from a house in Desamparados but was very aggressive when housed with other monkeys. For a while she had to be caged alone, but then they tried putting her in an enclosure with the machete victim.
"The fact that he was so weak made her approach more slowly, more tranquila, and they were able to live together," Vargas said. Asked if they fight, he said, "Sometimes they do fight, like a husband and wife."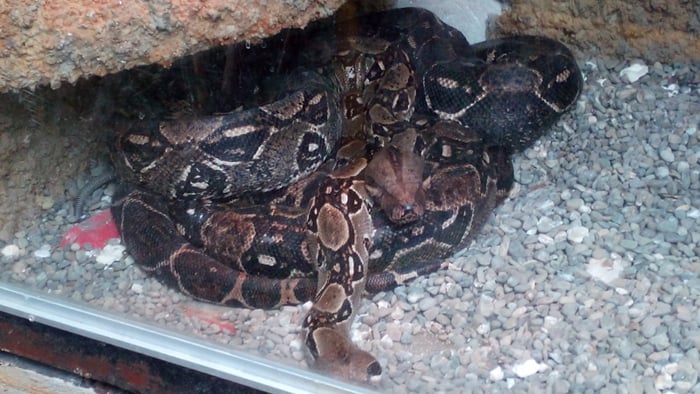 Caimans and crocs
The caimans and crocodiles come with similarly sad stories. Pointing to the caiman enclosure, Vargas said, "That female was a pet for 12 years in Escazú. This one over there is a big male that was supposedly a pet in Alajuela. And that one, sadly, was the last to arrive." Vargas explained that one of the croc's front hands was accidentally hacked off when people were clearing land for a garden.
And then there's the enormous Sobek, named for the Egyptian crocodile god. He was rescued by the Environment Ministry in Cañas, where someone had also cut off his front legs and fractured his jaw. "Here he's gotten a little fatter; he's been here five years with us," Vargas said.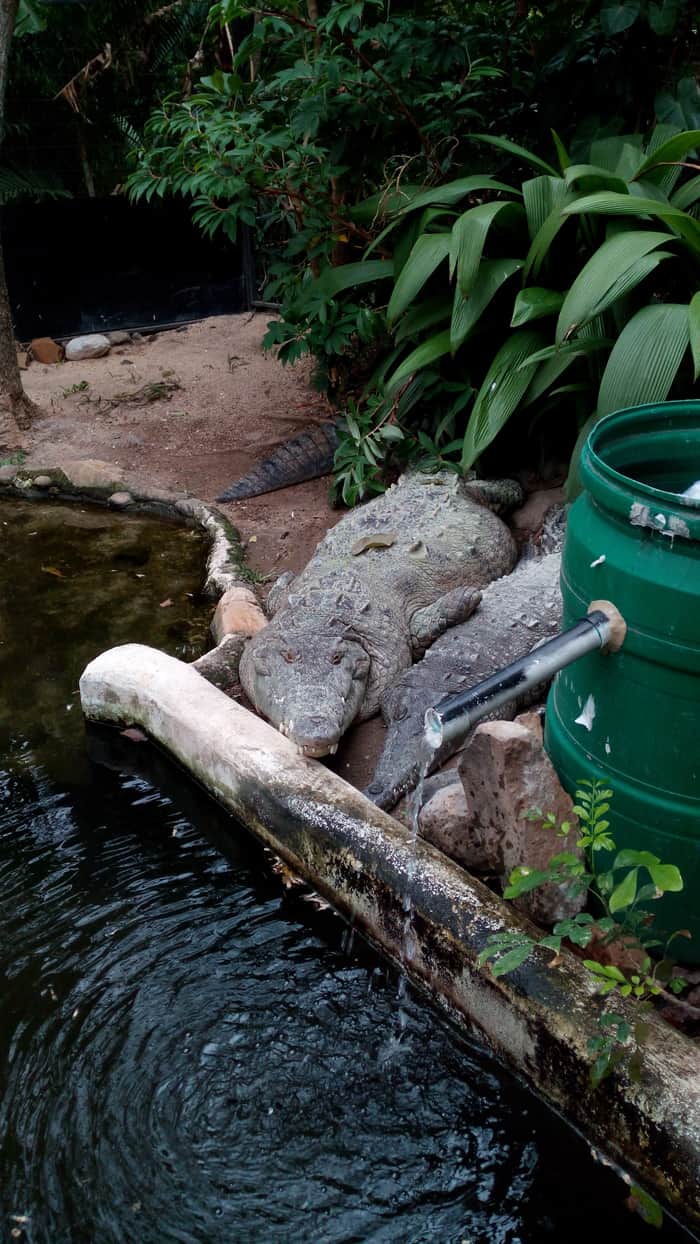 The female who shares his enclosure, Nefertiti, came from a breeding program in Atenas. Vargas said the tank where she was being held there was too dry. "Because of bad management, she started scratching her tail on the cement and lost half her tail."
Among the cutest residents here are the titis, a rare type of squirrel monkey. "This is an animal that very few zoos or rescue centers have," Vargas said.
The oldest female, Luna, was a pet in Escazú who came here as an adult. The young male, Sol, was a pet in Pavas who escaped, got electrocuted on a power line and fell on the roof of a car.
The man who he fell on top of brought Sol to the refuge. The monkey almost died, Vargas said. "But now he's almost perfect, and we're seeing if this year or next year we could breed him."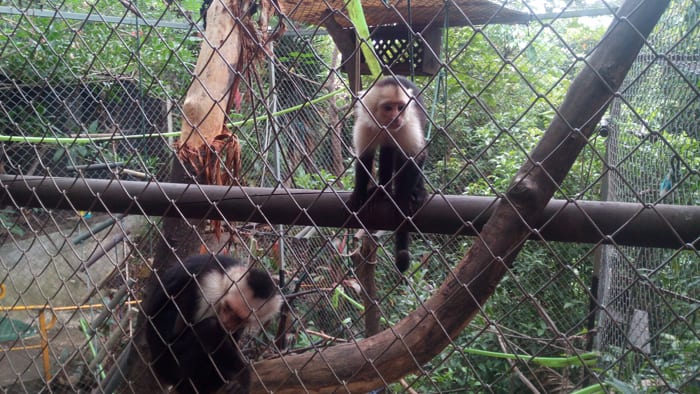 Despite the many tales of woe, the refuge has been able to release several species.
"One ocelot that was run over was here almost two months, but was liberated," Vargas said. "A tigrillo, the smallest of the females, we freed, and also we freed two jaguarundis. We take them to the forest closest to where they are found."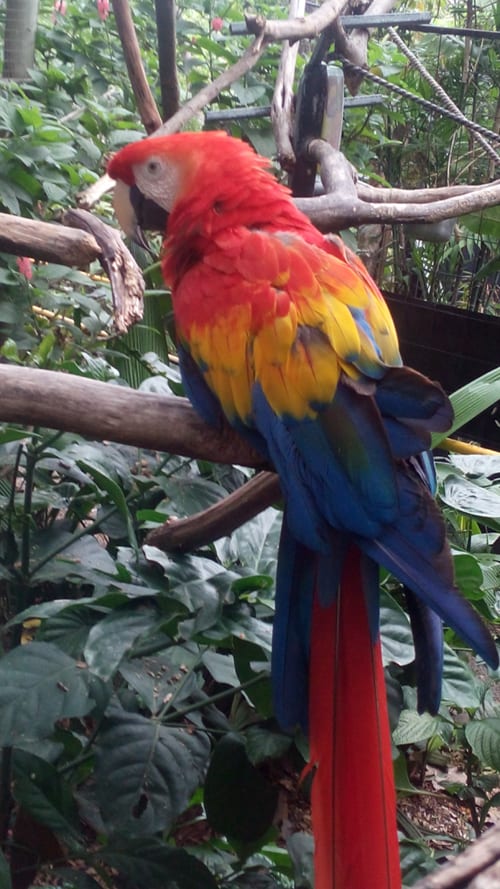 "One of the toughest cases we had was a puma found here in Santa Ana about two years ago," he said. "We went and we darted it because it was in a tree. It went to sleep, we checked it out, and it was a wild puma … so we freed it in Escazú."
IF YOU GO
Getting there: The Refugio Herpetológico is located in Alto de las Palomas, on the old highway between Santa Ana and Escazú, next to the Hotel Alta Las Palomas.
Hours: Open Tuesday-Sunday, 9 a.m. to 4:30 p.m.
Admission: Foreigners, $10 adults, $5 children; nationals, ₡4,000 adults, ₡2,500 children.
This article, one in a series on "Costa Rica's Least Known Greatest Places," is sponsored by Hotel Alta Las Palomas, a boutique luxury hotel between Santa Ana and Escazú, featuring the award-winning La Luz Restaurant. Contact Hotel Alta at info@thealtahotel.com or at 2282-4160.
Contact Karl Kahler at kkahler@ticotimes.net