Two years ago I was imprisoned for calling for a constitutional, democratic and peaceful change in the Venezuelan government. Our plan was called La Salida, "the exit." Not everyone agreed with our approach, and some called it radical. Today, the consensus is much stronger – President Nicolás Maduro must step down to save Venezuela from one of the greatest calamities in our history.
The people of Venezuela want this change to be peaceful and swift. The harder and more important question is: What comes next?
Venezuela faces a long and difficult road to recovery. Things may get worse before they get better. Deep damage has been inflicted on the pillars of our economy, the fabric of our society and the soul of our country. Deciding where to begin will be overwhelming. When everything must be fixed – at once – where does one start?
A hundred things must be done with urgency. I will single out three that rise above the rest.
First, we must restore our democratic and governance institutions. Those who believe that ideology alone caused the crisis in Venezuela are deeply mistaken. It was the systematic dismantling of checks and balances, oversight mechanisms and civil rights protections that led us to this collapse. Without strong institutional protections, no system of government can succeed, and the country will cease to function. Repairing this area cannot wait. It must be our first and highest priority.
Key steps that must be taken include restoring the impartiality and effectiveness of the judicial system – from the criminal courts to the Supreme Tribunal of Justice. We need a return to due process and equal rights under the law so that people can only be charged based on real evidence and judges must rule according to the legal code and not political orders. We must restore the independence of the National Electoral Council as an effective referee of the election process. We must end the practice of arbitrarily disqualifying candidates for political reasons and unwind the myriad ways in which elections are secretly stacked in favor of the ruling party. We must protect and encourage freedom of speech – especially for news organizations, which must be allowed to pursue the truth with freedom and independence.
See: Venezuelan opposition wants to free prisoners, push Maduro
Second, we must heal the divisions in our society through a concrete program of reconciliation. This government leaves as its legacy a deeply divided country. Its practice has been to encourage Venezuelans to treat other Venezuelans as enemies. The poor are pitted against the wealthy; pro-government against anti-government; capitalist against socialist. Our recovery has no chance as long as we are divided against ourselves.
The formation of the next government provides a perfect starting point to begin this healing process. We need a government that provides all rights for all people – not just those who support one political party or ideology. While some must be held accountable for serious crimes, we should not be in a rush to punish or exclude all Chavistas, many of whom also are victims. And there can be no more caudillos – we need leaders who can govern responsibly and make decisions for the long-term benefit of everyone. Lastly, we must restore term limits to our top political positions and disavow the concept of life-long rule.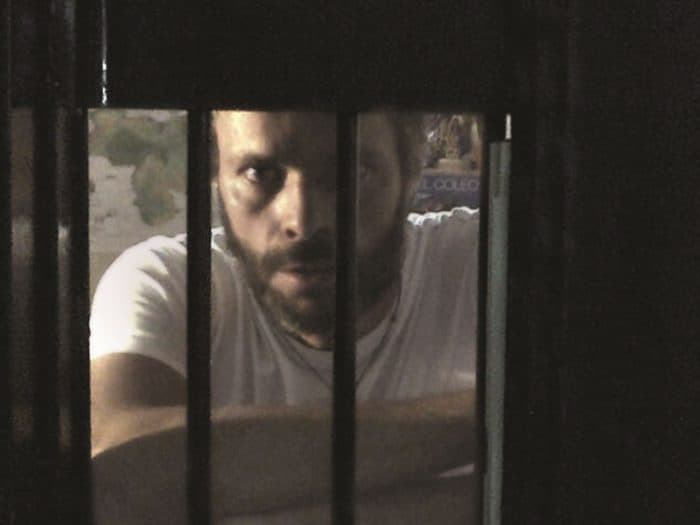 The third area of focus must be to rebuild the trust and confidence of the global community, which has been deeply damaged in recent years. Why is this important? Because we desperately need the world's help. Extreme shortages of food and medicine, hyperinflation, deteriorating infrastructure and a broken health-care system are merely symptoms of the humanitarian crisis we face. Addressing this will require one of the greatest reconstruction projects of this century, with outside investment of all kinds – in capital, expertise and partnerships.
To this end, we must restore global confidence in Venezuela as a nation that respects the law, human rights and its obligations to others. We must rebuild burned bridges with some of the world's most respected institutions, including the World Bank, the Organization of American States and the Inter-American Court of Human Rights – not to mention dozens of countries in this hemisphere and elsewhere. Our practice of aligning primarily with the pariah states of the world must end.
Furthermore, we must demonstrate that we will stand by our agreements with other nations, foreign investors and anyone else who does business with us. The practices of arbitrarily seizing assets, reneging on agreements and withholding promised payments have turned Venezuela into the world's most unreliable partner; changing this reality and this perception must be a top priority.
We have great assets to assist us in the many thousands of Venezuela's best and brightest citizens who now live elsewhere in the world. We must earn their confidence, too, and engage them in the rebuilding project to come.
These three priorities alone will not solve our crisis, but they set a foundation for countless other critical actions and hard choices to put food on shelves, grow the economy, increase exports, reduce crime, improve health care and give Venezuelans a chance to build their future.
As I view these challenges from my cell, I know how hard this road will be, but we can reach our destination. The soul of Venezuela is hurting, but it is strong, and it will prevail.
Leopoldo López was mayor of the Chacao district of Caracas, Venezuela, from 2000 to 2008 and the leader of the Popular Will opposition party.
© 2016, The Washington Post